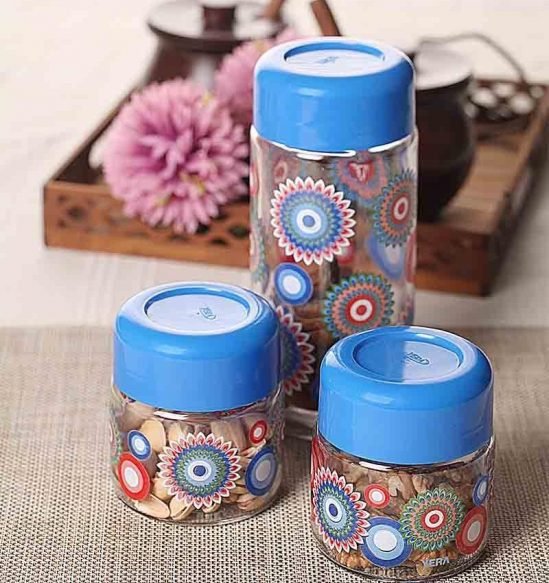 Spices add flavour to food recipes. You can include spices with all your food menu to add taste to it. Maintaining your spice varieties for a longer period requires extra care and technique. Spice is a crucial component in regular cooking. To use it with ease, we have to learn about intelligent methods to store it. This post will detail the dos and don'ts to consider while storing your spice varieties. The atmospheric conditions can influence the nature of the dry spices to a greater extent.  Storing it as per the tweaks described in this post can help you keep your spice for a longer duration. Make sure to keep in mind the things you can and cannot do while storing and handling your spices. 
Keep It Dry
The moisture content or atmospheric humidity can affect the nature of your dry spices. The humidity will be accumulated in your spice jar due to steam creation when it is exposed to a heated environment. Make sure that you don't place your spice container over the hot pan. It can build up heat in the spice jar thereby forming steam inside the dry spice chamber. It can eventually support bacterial growth which in turn can spoil your spice items. 
Keep Your Larger Spice Items in the Freezer 
You can opt for this choice if you are a frequent user of spices. If you use spices for your daily meal, you can buy them in bulk and store them in the freezer. Always take it in small quantities and keep it in a small container for regular cooking usage. Avoid freezing and defrosting your dry spices frequently as it can affect the quality of the food ingredient. 
Choose the Correct Storage Container
Selecting the appropriate storage vessel is important for enhancing the life span of the dry spice. The container you choose should be reliable and strongly built. It should be capable of preserving the inside content from the atmosphere. An airtight container can provide you with a closed vessel for storing your dry spices. YERA Spice Jars are the ideal choice for preserving your spices for a long period. 
Choose the Correct Location to Store Your Spices  
Selecting the ideal space to keep your spice container is equally important as the vessel type. You should select a dry and safe position to stack your spice containers. It should not be stored near a hot stove or oven or in a window sill spice rack. The storage cabinet should be dark, isolated, and well-secured from atmospheric changes. The temperature inside the cabinet should be constant as a drastic change in the temperature can spoil the nature of your spice items. 
Use Dry Utensils
Handling the spice items correctly can enhance their life span. Never use a wet spoon on your spice containers. It can enhance the moisture content of the spice and can make it useless. Always double-check to ensure that your spoon or any other utensil that you are going to use in your spice jar is completely dry. 
Check it Frequently
After tugging the spices in the cupboard, we frequently forget to check them. While only a small percentage of spices are used frequently, some remain unchecked and unopened for months or even years after being obtained in the majority. As a result, it is wise to constantly check the spices. Regularly inspecting the spices can help greatly reduce spice waste and the risk of them going bad.
Protect Your Spice From Light 
樂威壯
ight: 400;">Exposure to direct light can influence the quality of your stored spice. Avoid storing the dry spices in a transparent glass spice jar set as it can expose their content to light. Exposure to an extreme can spoil the nature of your spice items. The aroma and shades of the dry spice will be decreasing as it is exposed to extreme light. Engage opaque containers to store your spice items since they can reflect the light incident. 
Wrapping Up
Dry spices are essential ingredients for all food items as they can add excellent fragrance and taste to your food.  Preserving your spice may require extra care and knowledge. This post describes the dos and don'ts that you have to keep in mind while storing and handling your spice items. You can use a YERA Jar to store your spices for a long time. Make sure to grasp every point available in this brief to enhance the lifespan of your dry spices.
Check out more amazing blogs at isposting.