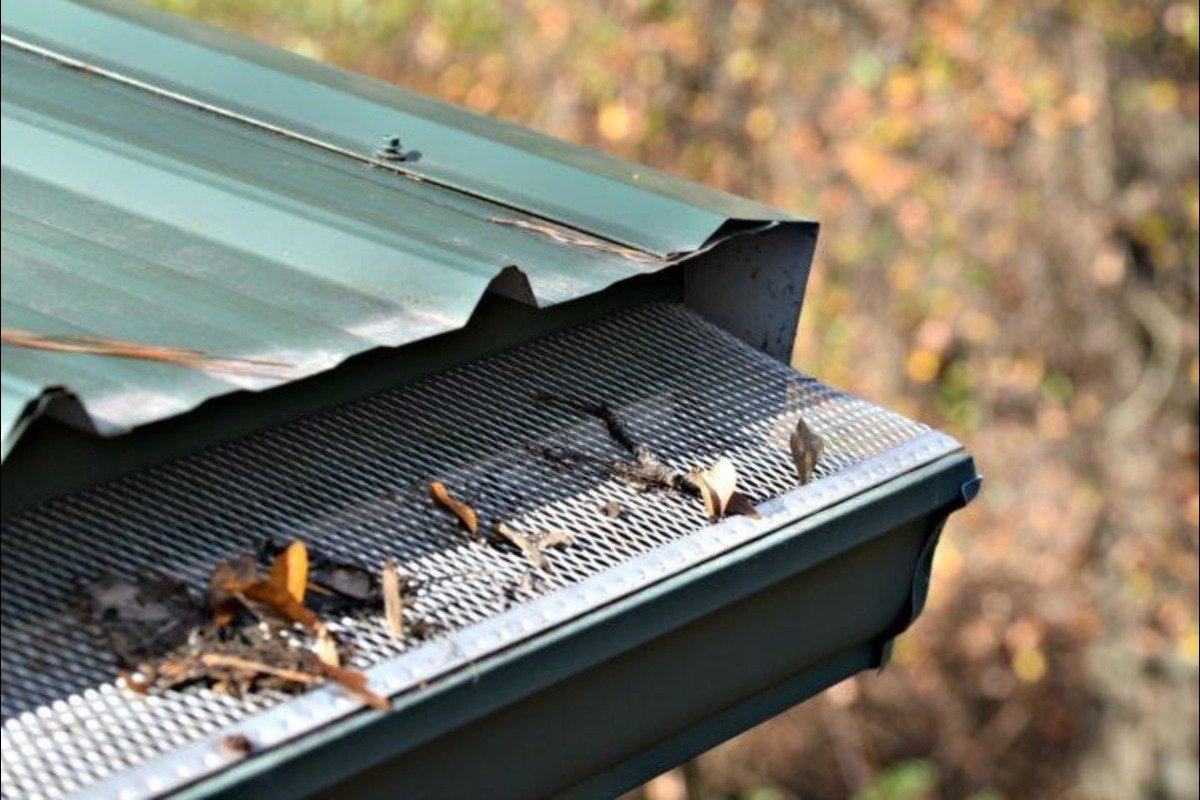 Business
Why Gutter Cover Installation Important For Your Home
Gutter covers are sheets of mesh or screen place over a gutter so leaves and other materials cannot enter. They come in many styles and sizes, depending on the client's needs, and can be made from different types of metals such as aluminum, plastic, or stainless steel. While gutter cover installation is optional for all homes, it can benefit those with trees nearby or in areas with a lot of wind-blown debris.
In addition to keeping leaves and twigs out of gutters, the gutter cover installation cost is affordable and keeps drains from clogging. This can also help prevent birds and small animals from nesting in gutters.
By keeping gutters clear of debris, gutter covers can help to extend their lifespan and prevent them from becoming clogged and damaged.
Different types of gutter cover installation
Many different types of gutter cover systems are available on the market today. Some popular options include gutter screens, gutter guards, and leaf guards. Gutter cover installation over the top of the gutters to keep leaves and debris from entering.
Gutter guards have the installation underneath the shingles and extend over the top of the gutters, forming a barrier that keeps leaves and debris out. Leaf guards are install inside the gutters and extend down into the downspouts, preventing leaves and debris from clogging the system.
These options have advantages and disadvantages, so selecting the best choice for your home is essential based on your specific needs.
How to install a gutter cover system
A gutter cover system is a great way to keep your gutters clean and free of leaves and debris. Installation is relatively simple and completes in a few hours:
Measure the length of your gutters and cut the gutter covers to size.
Use screws or nails to attach the gutter guards at the front of the channels. Ensure the covers are install so they slope slightly toward the center of the gutter. This will help ensure that water flows into the gutter and not over the edge.
Check to ensure that the gutters are draining properly and that there are no leaks.
A gutter cover system is a great way to keep your gutters clean and functioning correctly. Follow these simple steps, and you'll have them installed in no time.
Why you should install a gutter cover system
As any homeowner knows, gutters are essential to the roofing system. They channel water away from the foundation and help to protect against flooding and water damage. However, gutters can also be a headache to maintain.
They must be regularly cleared of leaves and debris and susceptible to clogs that can cause overflow. A gutter cover system can help to solve these problems. Gutter covers sit atop the gutters, allowing water to flow while keeping leaves and other debris out.
This not only helps to reduce the amount of Maintenance required, but it also helps to prevent clogs and overflow. As a result, a gutter cover system can be a wise investment for any homeowner.
How to maintain your gutters cover system installation
Gutters are essential to any home's drainage system, but they can be challenging to keep clean. By installing a cover system, you can reduce the time and effort needed to maintain your gutters.
A gutter cover system comprises panels that fit over your gutters, keeping leaves and other debris from clogging them up. The best cover systems are available in durable materials like aluminum or stainless steel, and they can be custom-fit to your gutters for a snug, secure fit.
Most of the systems need gutter cover installation by a professional in just a few hours, requiring very little maintenance once they're in place. As a bonus, they can also help to reduce noise from rainwater hitting your gutters. If you're tired of cleaning out your gutters every spring and fall, consider installing a cover system – it could save you time and headaches in the long run.
Benefits of Gutter Cover Installation
Gutters are essential your home's drainage system but can be painful to keep clean. Debris-like leaves and twigs can easily block the gutters and cause clogging. Clogged gutters can prevent water from flowing away from your home, which could lead to water damage.
To avoid this, be sure to clean your gutters regularly. One way to reduce the amount of debris that gets into your gutters is to install gutter covers. Gutter covers are designed to keep debris out while allowing water to flow through. Hereby, we'll explore the benefits of gutter covers and how they can help you maintain your gutters.
As we mentioned, one of the main benefits of gutter covers is that they reduce the amount of debris that gets into your gutters. This means you won't have to clean your gutters as often, saving you time and effort.
Gutter covers can help prevent clogs by keeping debris out. This is important because clogged gutters can lead to water damage. By preventing clogs, gutter covers can help you avoid expensive repairs.
Gutter cover installation is quite easy. Most of them can go through the installation without the help of a professional. This means that you can save money on gutter cover installation costs. Additionally, some gutter cover systems come with a warranty. So you can be sure that your investment is safe.
Gutter covers offer many benefits for homeowners. They reduce the amount of debris that gets into your gutters, so you won't have to clean them often. They also prevent clogs, which can lead to water damage. Gutter covers are easy to install, and most come with a warranty for added protection. Gutter covers are an easy solution to reduce the time spent cleaning your gutters.
Final Words:
Gutter covers are essential to your home's exterior and can help keep your gutters functioning correctly all year.
By installing a gutter cover system, you can avoid clogged gutters and the resulting water damage to your home. Be sure to maintain your gutters with regular cleaning, even if you have a cover system in place, to ensure optimal performance.