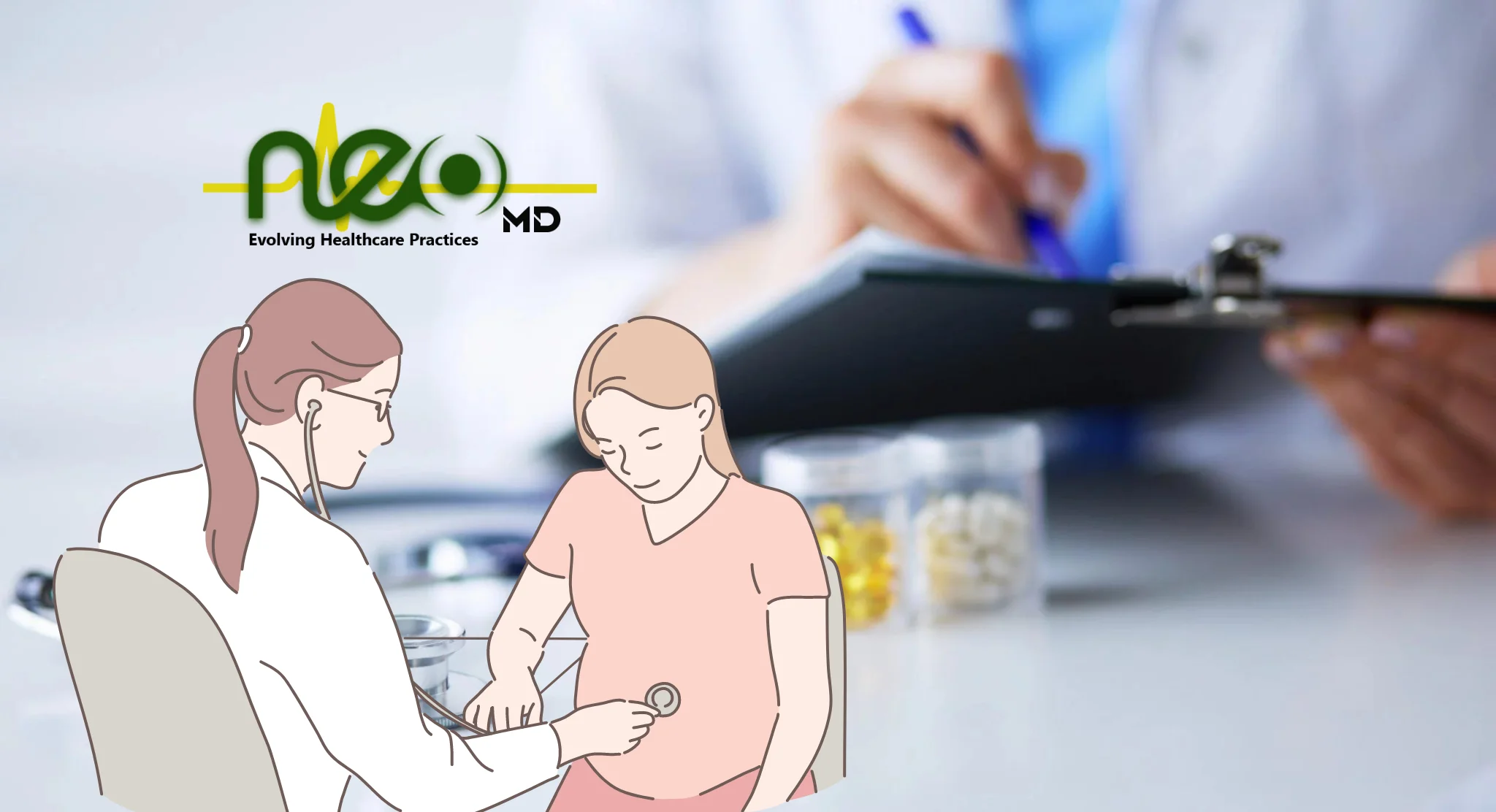 OBGYN practices today face numerous challenges, including the need for efficient and accurate medical billing. A good OBGYN medical billing company can help practices save time, boost revenue, and streamline their billing processes. In this article, we will explore the benefits of using an OBGYN billing solution and what to look for when choosing one.
OBGYN medical billing has never had a simple billing process. Due to the long and constant nature of the treatment cycle, one billing technique counts several patient visits as one insurance claim. Because individuals are now responsible for a higher share of healthcare costs, recent reforms in the United States have only served to complicate matters.
What is OBGYN Medical Billing and Coding?
OB/GYN medical billing and coding is the process of accurately recording and billing insurance companies and patients for services provided. This involves assigning specific codes to the medical services provided, which are then used to submit claims to insurance companies and generate invoices for patients. The codes used in OB/GYN billing must be accurate and up-to-date. Additionally, the billing and coding process must comply with the requirements of insurance companies, governmental agencies, and professional associations. The goal of OBGYN billing and coding is to optimize revenue for the practice and provide equitable compensation for services.
Benefits of OBGYN Medical Billing Solution
OBGYN medical billing solutions automate many of the manual tasks involved in medical billing, freeing up staff time for other important tasks. This can lead to significant time savings and improved efficiency.
By automating the billing process, OBGYN medical billing services can help practices reduce errors and improve accuracy. This can result in increased revenue and improved profitability.
Improved Patient Satisfaction:

 
OBGYN billing solutions can help practices provide more efficient and accurate billing services to their patients. This can lead to improved patient satisfaction and a better patient experience.
An expert OBGYN medical billing team provides practices with a centralized database for storing and managing patient information. This can help practices improve their data management and make accessing and analyzing patient data easier.
Common complexities in OBGYN Medical Billing
OB/GYN medical billing can involve various complexities, including:
Coding inaccuracies:

Incorrect coding of procedures and services can lead to denied claims or underpayment.

Reimbursement policies:

Different insurance companies have different reimbursement policies, which can make it challenging to accurately bill for OBGYN services.

Pre-authorization requirements:

OBGYN procedures may require pre-authorization from insurance companies, and failure to obtain this can result in denied claims.

Compliance with regulations:

OBGYN medical billing must comply with various federal regulations, such as HIPAA, which can add complexity to the billing process.

Proper documentation:

Detailed documentation of patient conditions and procedures is necessary for accurate medical billing. Incomplete or incorrect documentation can result in denied claims or underpayment.

Insurance coverage issues:

Patients may have insurance coverage issues that can impact the billing process, such as coverage limitations, deductibles, and co-payments.

Denied claims:

Claims may be denied for various reasons, such as incorrect coding, missing pre-authorization, or insufficient documentation. Resubmitting denied claims requires time and resources.
What to Look for in an OBGYN Medical Billing Solution
The solution should be easy to use and provide a user-friendly interface for staff.
Integration with Practice Management Software:

 
Solution should integrate seamlessly with the practice management software the OBGYN practice uses.
The solution should be accurate and reliable, reducing the risk of billing errors.
Solution should be customizable to meet the specific needs of the OBGYN practice.
The solution should be affordable and provide value for money.
In conclusion, an OBGYN medical billing company can help practices save time, boost revenue, and streamline their billing processes. When choosing an OB/GYN medical billing partner, practices should look for a user-friendly solution that integrates with their practice management software, and is accurate, customizable, and affordable.
OBGYN Medical Coding Compliance
The workforce of NEO MD OBGYN Medical Billing Services is strong in terms of medical coding knowledge. The first stage in medical billing is usually precise and detailed medical record documentation. Thus, coding is a method that converts your intellectual labor and technological knowledge into a code that is used to bill insurance and demonstrate the worth of your service.
The ICD-10 codes may be the most important. ICD-10 is now used to categorize illnesses, injuries, medical interactions, and inpatient operations in morbidity settings. The Neomdinc team has improved its business procedures and medical coding capabilities in order to better independently serve clinicians.
The primary goal of medical coding is to convert a provider's narrative of a patient's ailment, accident, or operation into standardized medical code numbers for insurance claims. As a result, by accurately matching services to diagnoses, our team of skilled, experienced medical coders provides higher reimbursement. This does more than simply ensure accurate payment. It will also minimize denials based on incorrect diagnosis and treatment code associations.
Utilize The Finest NEO MD Strategies to Improve Your Revenue Cycle Management
Our professional medical billing and coding staff will assist you in growing your business. NEO MD staff closely monitors all OBGYN medical billing regulations in order to optimize compensation. A faster and more accurate, error-free coding of each claim in real-time, as well as an earlier evaluation to confirm claim eligibility, decreases the risk of denial and refusal.
Many emerging medical billing companies work under the auspices of major revenue cycle management Companies in the United States. Few medical billing companies are likely to be recognized by healthcare providers.
All practices, large or small, can benefit from our services. Our services also lower overhead expenses associated with billing problems. We correct errors, enhance procedures, update data as needed, and rapidly verify and address issues. We keep an eye out for regulatory changes that might boost operational productivity and cash flow. Furthermore, our Revenue Cycle Management services are continually updated with strong CMS principles.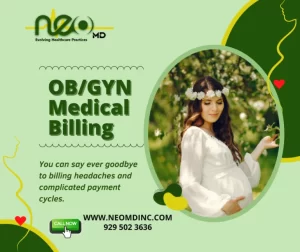 What Makes Us the Best Medical Billing Company?
NEO MD stood best among competitors' Revenue Cycle Management Companies due to the following cores;
Our

experts

work hard to reduce your front-end denials by

20%

.

Claim

first level acceptance

ratio;

95-97%
Refunds adjustment

and

Payment posting

to improve the cash flow.

Offer

Services

that are easily

scalable

at all times.

We have consistently increased the

collection rate

for our clients because of the faster increase in the

accuracy

of fees and

collection

.

Offer

Provider

&

Staff Productivity

Analysis

Offering state-of-the-art

medical billing services for small practices

, medium-sized, and large ones.

Offer

internal Medical Billing audits

to uncover

loopholes

Improve

RCM system

efficiency with a

robust credentialing

team. 

Use the

latest technology

and

tools

.

Provide fortnightly

financial

and

practice overviews

 

Out of

Network Negotiations

.

Deliver customized

Revenue Cycle Management Services

to unearth

operation

shortcomings.

Provide OB/GYN Billing and collection services that are of

high quality

and

error-free

.
Let's Schedule a Demo to learn more about how we can improve your medical practice management. Get us at! (info@neomdinc.com) or (929) 502-3636).