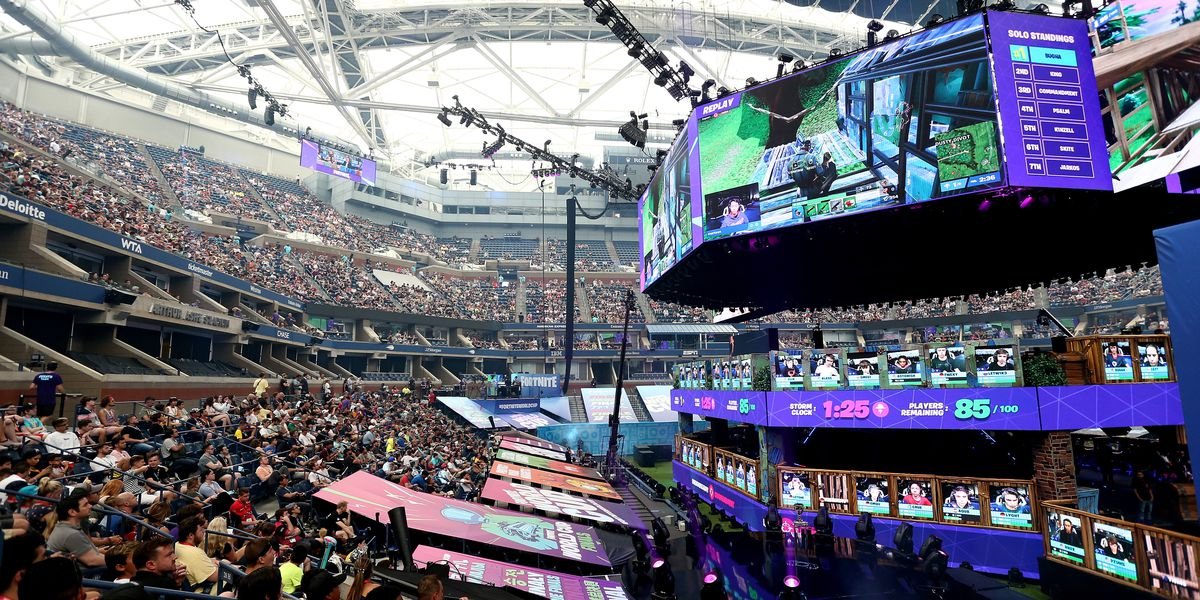 Games
In India, how can you become an esports pro?
In India, the esports and video game industries have developed by leaps and bounds in recent years.
With the introduction of popular titles such as PUBG Mobile, Fortnite, Call Of Duty: Mobile, Free Fire, and Valorant, the esports ecosystem has experienced a significant increase in income and labor.
The potential of esports as an industry is virtually boundless. According to world777 India and the Indian Federation of Sports Gaming (IFSG), esports would have a rapid expansion in digital infrastructure and generate INR 11,900 million in income by the financial year 2023.
It's easy to assume that Indian esports and video games have a bright future, and as we approach the end of 2020, we can state that there is good news and bad news for anyone interested in pursuing a career in this sector.
The good news is that, as a rapidly developing digital sector, esports will constantly require more workers. The bad news is that its high profitability has made it one of the most competitive segments of the video game industry.
Desire alone won't get you anywhere, and the road to fame can frequently feel like you're playing Cuphead without a working dash button.
So, if you're serious about pursuing a career in professional esports, we've put together a quick guide to get you started.
"Call to Arms" by Dr. Sinha
Who better to hear about the "does and don'ts" of esports than someone who has really made it in the field?
Dr. Rushindra Sinha, the CEO and Founder of Global Esports, receives thousands of requests from aspiring esports players, the majority of which are requests to join his company.
And he's gone ahead and made a brief film detailing the different complexities of professional esports, as well as how players can apply to not only Global Esports, but any other professional esports organisation of their choice.
The video has been a rallying cry for many, garnering 2 lakh 75 thousand views in only 48 hours and over 20,000 people submitting resumes to Global Esports.
Esports on a global scale: the first step toward a solution
Dr. Sinha has announced the creation of a new Open Tryout system for all games as an opportunity to get noticed, in order to further the cause of providing a platform for gamers to demonstrate their skills. These tryouts will begin in January, with an open tournament to follow.
Furthermore, the video implies that this form would be shared with all other esports organisations in the country to help underdog teams get recognised and streamline the scouting process.
When discussing his forthcoming project with Sportskeeda Esports, Dr. Sinha mentioned establishing a system that will streamline the process of shortlisting valuable applicants.
Looking for an esports career in India?
Here are some of the important themes that Dr. Sinha discussed in his first video that we believe any esports fan should remember.
1. You don't need a high-end computer to play
Whether it's mobile esports or PC gaming, you don't need a high-end smartphone to stand out. Dr. Sinha gives an example from his professional Overwatch days, when he started with a low-end equipment.
In the forthcoming talent pool, esports organisations are looking for innovation, initiative, and ingenuity. Making the most of what you have will be your most crucial test if you want to be a player, a livestream, or even a content developer.
2. You are not need to register for Gaming Courses
You won't find CEOs or managers flashing gleaming degrees over the front doors of some of the most notable esports firms created in India, such as Global Esports, Velocity Gaming, SouL, or 8bit.
To break into the field, you don't need a bachelor's degree in esports or even a diploma. Sure, manuals can assist, but esports in India is still very much a community-driven endeavour, and your hard work, ability, and outreach will get you further than any degree could.
3. Choosing a niche
This cannot be emphasised enough. Not every game and not every esports profession is suitable for everyone.
A career in esports does not have to be confined to becoming a professional gamer; there are several fields such as journalism, content development, play-testing, tournament hosting, commentator, and so on. The esports industry is multi-layered; it's a machine with a symbiotic interaction between every nut and bolt.
As a result, it's critical to test everything and find a specialisation that best suits your set of skills.
4. Experiment with various options
The Indian esports ecosystem offers a wide range of chances for young talent to discover the platform and voice they desire.
Tournaments, both online and offline, are a terrific way to get expertise in the area and even establish a name for yourself.
Sign up for unpaid volunteer work without hesitation. In a community-driven industry, knowing people's names and faces is more vital than making a quick buck.
Furthermore, if you want to become a professional player, we recommend that you enter every competition that comes your way. There is no shame in losing since perseverance will lead you to your desired destination.
5. Perfection comes with practise
Whether you're playing professionally or making material for your new YouTube channel, consistently training and developing your talents should come naturally.
If you don't show them a sample of your prior work, no esports organisation will give you the opportunity to work with them.
They'll figure out who you are based on your content or gaming style. Defining your distinct characteristics and what sets you different from the competitors will help you advance significantly in the field.
Esports fields in which you can work
Professionally playing competitive video games is not the only method to make a living in the industry. Not everyone is born with the same level of ability, and games necessitate a certain level of affinity without which no amount of practise will get you where you want to go.
So perhaps becoming a player isn't the best fit for your skills. So, what are some additional fields in which you can dabble? Here are five esports career options to consider.