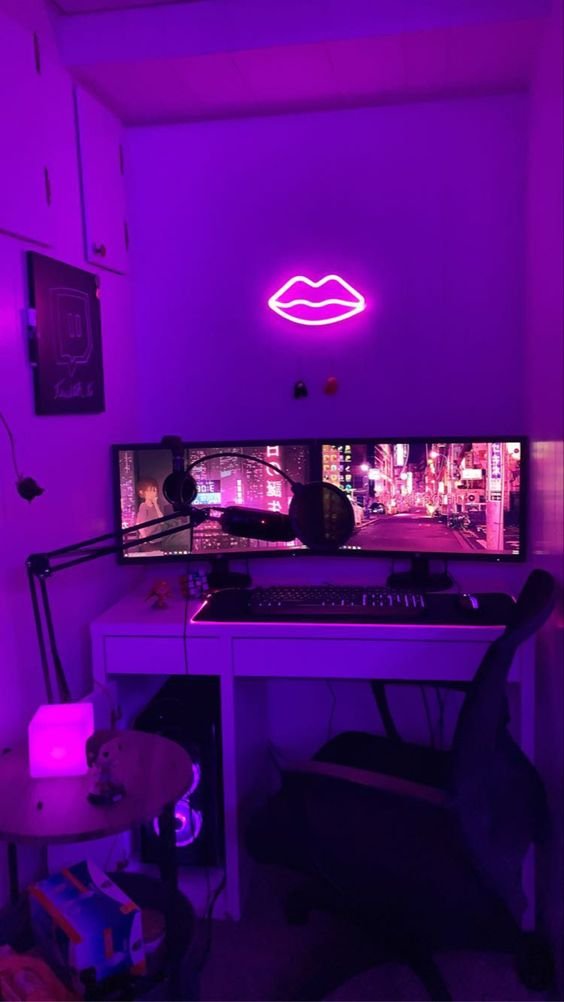 Games
How Does Twitch Work?
Twitch
Introducing Twitch
Twitch is currently the most comprehensive online platform for live broadcasting programs and has come a long way since its first introduction in 2011. The platform became a subsidiary of Amazon later in 2014. Today, Twitch has over 100 million active users on the platform. And it gets millions of views daily.
The content creators on Twitch who do live broadcasts are called streamers. These streamers showcase their skills in front of a live audience and receive love and support from their viewers. The rise of esports is the biggest reason for Twitch's incredible popularity. According to data, more than 70 % of streamers on twitch are gamers. The rest of the streamers do content on various niche topics like music, art, In Real Life vlogs, ASMR, mukbangs, voice acting, cooking, designing, engineering, etc.
One might wonder why anyone would spend hours watching someone live broadcast themselves playing a video game or eat a plateful of food or other similar things. The answer is the same as managing any other form of entertainment. Moreover, watching live broadcasts makes the viewers feel closer to the person they admire. It allows them to learn, interact with their favorite streamers, and be part of a community with people who have similar interests.
Streaming on Twitch
As long as you don't go against the Twitch policies, you can stream anything on Twitch. All you need are the right equipment, good internet, some technical knowledge, a skill you want to show off, and some streamer knowledge. Today, thanks to platforms like Twitch, not only can you earn money from streaming, but you can also turn it into a solid career.
One of the most significant benefits of being a streamer is making money from doing what you genuinely enjoy. Moreover, you can gain a supportive online community dedicated to you. You can earn love and admiration from viewers from all over the globe. Many popular streamers have achieved celebrity statuses among their fans. However, climbing that far does take a lot of effort; gaining followers is not easy. So, new streamers often purchase Twitch followers to up their status and gain more credibility. 
How Streamers Earn from Twitch
An average successful streamer on Twitch can earn from 1000 USD to about 5000 USD per month. The most popular streamers make millions from their streams every month. Here is how a streamer makes money on Twitch.
Ad revenue
After meeting some requirements as a streamer, you can become a Twitch affiliate. Once you become an affiliate, you can play ads on your streams and earn revenue accordingly. And, when you become a Twitch partner, you can make even more money from ad revenues.
Donations
There are two ways you can make money from donations. The first is a direct donation. In this, streamers request their viewers to donate to them using third-party services. The second is earning money through Twitch bits. Twitch bits are Twitch's virtual currency that you can only use on the platform. In this, viewers can buy or make bits as rewards and use them to cheer their favorite streamers. One Twitch bit has the same value as one US cent. So, streamers can earn a lot during their streams through Twitch cheer bits.
Sponsorship
Today, many companies use influencer marketing to promote their product and services. Streamers often get sponsorship offers from such companies and earn a good deal.
Subscriptions
Dedicated viewers are often willing to pay a fixed monthly fee to their favorite streamers for added benefits. Such as exclusive chat rooms, gifts, early access, and so on. 
You can also make money from selling merchandise, using affiliate links, winning e-sport tournaments, etc.
How does Twitch make Money?
Twitch has a very clever business module. Here are the ways Twitch makes money from its services. 
The first one is ad revenues. Currently, Twitch has over 10 million active streamers who make broadcasts daily. And it gets more than a billion watch hours every month. With such numbers in view, Twitch places ads on the monetized channels of Twitch partners and affiliates. Twitch earns billions with ad revenues and shares a portion of that making with the streamers.

Twitch subscription is another way Twitch makes money. Twitch takes 50 percent of the subscription money a streamer gets. If a subscriber pays 4.99 USD for subscribing to a channel, Twitch and the streamer share it fifty-fifty. So, they each get about 2.50 USD. However, Twitch often provides a better deal for the popular streamers, sharing 60-70 % of the total subscription earnings.

The next one is Twitch bits. Twitch introduced its virtual currency on the platform called Twitch bits. Twitch charges 40 % in tax every time a user purchases bits with real money. So, since one twitch bit equals 1 cent, Twitch sells 100 Twitch bits for 1.40 USD. Likewise, 500 Twitch bits cost 7.00 USD, and so on.
So, these are some ways Twitch makes money on the platform. Twitch occasionally conducts surveys to keep a tab on its user's experience, which helps to keep the forum developing and growing. 
How to use Twitch
If you want to stream, get the suitable types of equipment and software first. Moreover, streaming with your phone requires less and is more straightforward than streaming with a PC. So, create your Twitch account, pick your niche, and start streaming. To boost your Twitch channel, buy Twitch views from a trusted source.
If you want to watch streams on Twitch, you can use both your phone and your laptop.
You need to download the Twitch application and sign up using your email or phone number. Once you are done, log in and navigate the available streams and find what you like to watch. Registration on Twitch is free of cost if you want to watch streams. However, you will have to pay a suitable amount if you wish to subscribe to a channel, buy Twitch bits, or want to opt for ad-free viewing.