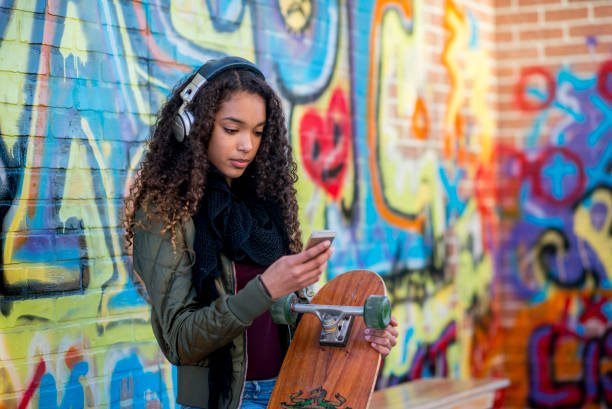 If you're anything like some of our best-dressed professional assignment help experts, looking good (and the compliments you get) gives the boost you need for getting through the challenges of the day. But, as a student in the UK, it's not always practical to spend tons of hours and pounds on your outfits.
So, what should you do?
How to get out of this dilemma without going bankrupt?
Luckily, we have some solutions for you. But before we get started, there's one thing you need to prepare for:
Pre-Shopping Prep: Set Aside a Budget
Now, before we get into the nitty-gritty, you need to have a separate budget for your shopping sprees. This will help you navigate better and make responsible choices when you look for things to buy. For example, if there's an outfit you really like, but it would take up all (or most) of your budget for the month, you need to decide if it's worth making this one purchase or letting it go in favour of some other items you may want to buy. This thought process comes naturally only if you have a budget set aside.
So, how do you do that? Let's help you:
Step#1:
Identify your income and expenses. Your income would include the wages from your part-time job and any amount you get from any funding sources or your family.
Your major expenses would be:
Your tuition fees and any other university-related expenses (e.g., books and supplies)
Rent
Transportation
Utilities
Miscellaneous (eating out, hanging out with friends, etc.)
Now, remove these expenses from your income. This leaves you with a surplus. And this is the amount you can spend on shopping. Yes, we understand it will be a small amount, but that's what a student budget is! Plus, don't worry; we will help you work with this.
However, what should you do if there's no (or very little) money left after you've spent on all of the above? This is where you need the next step!
Step#2:
You need to figure out ways to cut down on your expenses. It may seem impossible at first, but the quickest way to get started is to identify your fixed and variable expenses. Here's what they are:
Fixed expenses: These include things like your tuition and rent. They're fixed because you can't "reduce" them in any way
Variable expenses: These include things like perishable items and transport. There are many options for each, with varying prices
Now, you can't do anything about fixed expenses, so you need to work on the variable ones. And it's easy once you get the hang of it. Look for any and all discounts and deals you can get, and CLAIM THEM. If there's any way you can spend less money on something (without resorting to something really bad quality), grab that chance. For example, you can visit cheap marketplaces, like Aldi and Asda, and buy in bulk to save on groceries. If you compare the prices with Tesco or Waitrose, there's a difference of about 20-40 pounds! That's a good amount to set aside for shopping.
Moreover, you can also use coupons and student discounts on other expenses like transportation. Cutting down on all your variable expenses will help you set aside a nice budget for your shopping activities.
And once you're done with this, we can get started with the actual tips!
1.      Use Your Existing Wardrobe to Level Up
Your existing wardrobe is a great place to start. How? You may already have the basics and may only need a couple of changes to get a new look every day. For example, if you have a nice floral top with a white base and 3 different colours, here are all the possible combinations you can go for:
Floral top + denim
Floral top + coloured pants (colour 1, 2, or 3 from the top)
Floral top + coloured skirt (colour 1, 2, or 3 from the top)
Floral top + coloured pants + coloured blazer (colour 1, 2, or 3 from the top)
Floral top + coloured skirt + coloured blazer (colour 1, 2, or 3 from the top)
Floral top + denim jacket + jeans
Floral top + denim jacket + coloured pants (colour 1, 2, or 3 from the top)
Floral top + denim jacket + coloured skirt (colour 1, 2, or 3 from the top)
Now, these are just the basics. If you don't have the options (denim jacket or coloured pants) or it's not your style, you can always look for things that are. For example, you can try cropped or layered jackets instead of blazers. You can even pair that top with long coats for autumn. And instead of regular skirts, you can choose leather ones for a twist. Add accessories to the mix, and you get completely different looks!
The basic takeaway is to use your existing wardrobe to look for items you can pair with new stuff. This way, you will spend on fewer items and can then afford to splurge on better quality. And the more such items you have, the more chances of levelling up your outfit combo game.
2.      Use Student Discounts
Most of the clothing companies in the UK offer student discounts ranging from 10-50%. Some provide more during festive seasons so that you can take advantage of them.
Here are a few brands offering deals this December:
Crocs: 25%+stackable on clearance
Foot Locker: 20%
GymShark: 10%
H&M: 15%
Hunter: 20%
MarcJacobs: 10%
Nasty Gal: 55%
Nike: 40% on new markdowns
Pretty Little Thing: 55%
Princess Polly: 25%
Urban Outfitters: 10%
You can find and check out more options with some help from apps like Honey and Karma. They notify you about price drops and coupons.
3.      Follow the RST Rule—Rent, Swap, and Thrift!
Let's get into it one by one:
Rent
For date nights or any special occasions, you don't need to splurge on high-end dresses you'll wear only once (or a few times). In these cases, you can simply rent a nice suit or dress. In addition, it'll be more wallet-friendly.
Here are some good places you can try:
By Rotation
Girl Meets Dress
HireStreet
Hurr
My Wardrobe HQ
Selfridges Rental
Swap
You can host a clothes-swapping event where you can invite your friends (and anyone who is interested) to bring in the clothes they no longer wish to wear. Then you can swap clothes from each other's collections. This gives you a chance to reuse clothes while they're still new! No two people can look the same in the same dress, so this will be fun!
Thrift
You can always look for thrift stores to get accessories or any other clothing items!
Last Word
So, there are many ways you can afford your fashion splurges without being impractical about them. We hope these tips from our professional assignment help experts allow you to keep looking your best!
Author Bio
Dean Matthews is a marketing expert at British Assignments Help. He loves working as a writing specialist and helps marketing students with their coursework and dissertations. If you need his assistance, you can request online assignments help and the writer by name, and we'll assign Dean to your task.