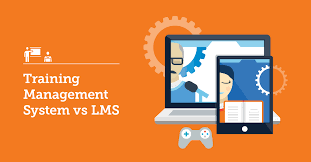 Education
What's the difference between a Training Management System and Learning Management System?
What's the difference between a Training Management System and Learning Management System?
Gone are the days when organizations and corporate companies conducted compulsory training through the traditional way, which took more time and effort. Hence, they opted for a modern approach wherein they integrated technology in their operations. Most of their key activities included the use of software and tools aimed at optimizing the most time-consuming and labor-intensive tasks. 
Therefore, there has been a gradual increase in demand for tools and advanced systems that provides an easy solution to administrative overload. For instance, schools and colleges have varied activities that require organizing student-related information and documents. Furthermore, with a multitude of students from different classes, the admin needs to make sure to compile each of their academic reports accordingly.
Whenever institutes venture into availing technology for the first time, they end up confused, having difficulty choosing between the appropriate tool. Especially when there is an array of different options to choose from, lack of proper knowledge and acumen to decide which will work for them is also a major obstacle. However, the most prominent problem they face is when two systems have the same features. For example, a learning management system is one of the most commonly used tools for educational institutes, which is often confused with other systems. 
Let us take a look at the difference between LMS and TMS: 
LMS 
LMS is an abbreviation for a learning management system through which institutes can provide online education to students. It provides the teachers with the required resources to easily create learning content and develop assessments. It also allows them to track and report the performance of students through its in-built features. 
TMS 
TMS  stands for a training management system which is software that organisations use to provide training to their employees. They are specifically designed to manage all the tasks of the back-office, ensuring the smooth conduction of training sessions. It also focuses on executing administrative duties, processing online course bookings, reporting on vital business data sending surveys to students or employees. 
Learning Management System
Training Management System 

LMS is developed to manage the online learning environment. It allows content managers to organize, deliver, and monitor online learning courses through an end-user interface. 

LMS focuses on scheduling class and assessment timings. Institutes gain a further advantage by integrating the system with

ERP solutions

. This in effect, helps to send alerts and notifications to the students via texts or e-mail. 

Schools and higher educational institutes mostly use the LMS for registration and learning purposes. They also use it to implement methodologies such as

Bloom's taxonomy

effectively. 

LMS is the appropriate tool for educators who are looking to create and manage e-learning content easily.

Dedicated to creating an interactive learning environment for students. Students get the chance to engage in various activities that help to bolster their academic qualities. 

TMS provides in-person classroom training and virtual instructor-led training management.

The back-office features and capabilities of the tool focus on scheduling and resource management. It also gives equal emphasis on

operations and logistics, financial planning and performance, reporting, and sales cycle management. 

犀利士
-weight: 400;">

Training managers, HR professionals, extended enterprises which train external audiences, corporate university directors, etc use a training management system. 

TMS is dedicated to improving operational processes, budget monitoring and streamlining pre and post-training related processes. 

Enables companies to provide comprehensive training to the employees. Consequently, it also helps to inform them about the rules and regulations of the organization. 

 
Conclusion 
The training management system is for companies and the Learning management systems are typically for institutes. But advanced TMS has an inbuild LMS which helps the training providers to assess the progress of the students/trainees. Therefore, the particular company does not need to invest money in multiple systems, as they can accomplish the required tasks with a single tool. 
Read our more blogs:
How Should Be Content of Report? Things You Must Know