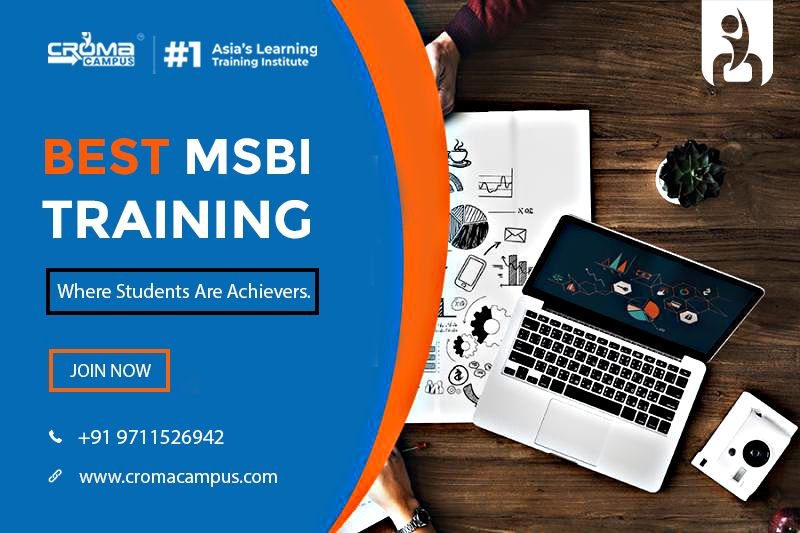 Education
What are the Three Different Entities of MSBI?
Data is required for analysis and must be collected from numerous sources across the network to yield valuable information. However, Microsoft Business intelligence (MSBI) is all about analyzing data to generate valuable insights. Moreover, BI professionals employ computer-based methodologies to transform company data and enable users to make fact-based decisions. Therefore, to make a career in this ever-growing technology, it is necessary to have MSBI Training. This training will make you aware of the types of MSBI and its architecture.
What is MSBI?
MSBI stands for Microsoft Business Intelligence. It is a compilation of technologies that helps to provide optimum solutions for business intelligence and data mining queries. However, it uses SQL Server and the Visual Studio platform, that allows users to obtain access to current information to make better judgments. Also, it lets users analyze, explore, and display data using advanced self-service BI in Excel and share and collaborate on reports and data with SharePoint.
Benefits of MSBI
List down below are the powerful benefits of Microsoft Business Intelligence.
Data Exploration & Visualization
MSBI forces you to use multiple tools such as pie charts and graphs. However, many scientific groups can use 3D graphs to depict enormous quantities. Also, they can use a trellis chart may in MSBI to compare data trends with temporal limitations.
Complete End-to-End Solutions
MSBI uses several services, such as SQL Servers. Besides, it employs various and distinct technologies such as visual studio, online transaction processing, data warehouse, data mart, BI semantic model, and data mining.
Full use of Excel features
MS Excel makes it simple to collect data and provide attractive analyses. MSBI offers high-quality dashboards. However, access to information and data monitoring across the organization via content-driven dashboards that aggregate data from many databases into an attractive display.
Three Major Entities of MSBI
MSBI involves three entities. which are as follows:
SQL Server Integration Service (SSIS)
Microsoft's ETL tool is called SSIS. However, combination service is a step for developing better data integration and work process arrangements, including data warehousing extraction, transformation, and loading (ETL) operations. Also, you may analyze information from many locations and configurations, known as source areas, and save it in single storage called a Data Warehouse. It includes graphical tools and wizards for creating and evaluating data bundles. Moreover, you can use this instrument for coordination, such as duplicating information from one database to another, such as from Oracle to SQL Server, and more. Furthermore, you can use this instrument for database transfers, such as embedding millions of entries in real-time.
SQL Server Analysis (SSAS)
It is the method for converting two-dimensional (lines and sections or OLTP) data into a multi-dimensional data model. It will enable you to analyze a massive amount of data. Also, you can use this instrument to analyze the SQL server's performance of load adjusting, overwhelming data, exchange, and so on. It is associated with the organization of the SQL Server using this device. However, it is an excellent asset that allows you to evaluate the information included in the database, such as the number of transactions that occur in a specific period, etc.
SQL Server Reporting Service (SSRS)
Microsoft SQL Server Reporting Services (SSRS) is a reporting platform for large enterprises that supports conventional and intelligent reports delivered over the web or via customized applications. Moreover, it supports a variety of data sources, including two-dimensional and multi-dimensional data. The age of the report identifies this device. As it is stage autonomous, this is a productive device. You may even utilize this tool to create the report and use it in applications. Thus, this specific tool is well-known in the industry.
Conclusion
Finally, these are some of the different entities of MSBI that everyone should know. These entities simplify the usage of the MSBI tool. Therefore, to have hands-on experience with this tool, it is necessary to go for MSBI Training in Gurgaon.