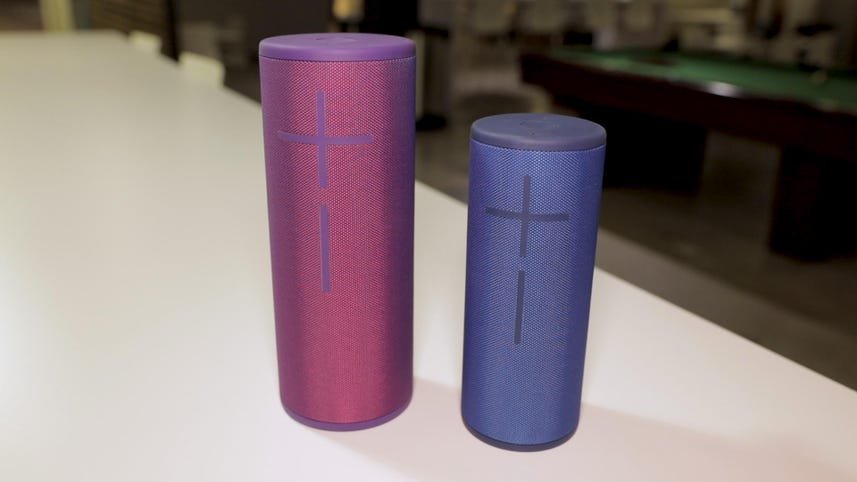 You can experience the best sound output with the help of an excellent quality speaker system backed with proper placement. Whether you are planning to purchase a portable speaker or the legendary JBL boombox, there are certain factors that you need to be aware of to find the most suitable speaker system for your needs. Let's take a look:
Sound Quality
Sound quality can be a subjective call up to a certain degree. Every person has their tastes, and what sounds great to one person might not sound so well to another. There are excellent speakers you can find, but no such thing as "The Best" speaker in general. 
Listen to several speakers with your favourite music while shopping for the new speakers to get a better idea about the sound output of those speakers. Do not judge a speaker by playing a single track.
Different Types of Speakers
It can be challenging to choose from a wide range of options, especially when so many speakers are available from various brands. However, it is possible to narrow down your search by choosing the particular type of speaker you prefer.
Speaker type includes portable speaker, floor-standing, bookshelf and satellite speakers. You also get the option of wired and wireless speakers and multi-channel surround sound or an essential pair of stereo speakers. Your personal preference and needs should guide your decision.
Bookshelf and Floor-standing speakers such as JBL boombox have better sound quality because of their excellent quality and large drivers to enhance their performance. 
Satellite speakers are small speakers and work best when combined with a Subwoofer to create a compact audio system. Soundbars are another option that can be an ideal option to improve audio quality (primarily for televisions).
In-wall speakers often have grills to match the walls for an invisible speaker effect. Although the latest portable speakers can be fun and simple, they generally have wireless connectivity and rechargeable battery options. However, the sound quality is less robust than more traditional models.
Rooms and Acoustics
There are a variety of speakers that are suited for your available space. Portable speakers might be suitable in a bedroom that is not too big; however, they can be slightly sluggish or dull when used in a family room. Bigger speakers can be a nightmare for smaller spaces, but speakers such as JBL boombox can be an excellent option for outdoor parties or functions.
Dimensions of the room, its content and other factors can also impact the audio quality. Exposed walls, large furniture and bare floors can bounce sound off of them; on the other hand, rugs, carpets and cushions absorb sound. A balance of both is a good thing. Vaulted ceilings give off a more spacious feel, while narrower spaces create a more intimate atmosphere.
Matching With the Right Components
For the best possible results, pair the speakers to an amplifier or receiver to give the adequate amount of power needed. Brands usually mention the range of power amplifiers required to support the device.
If you're planning to use the multi-channel or surround-sound system, make sure you use the speakers from the same brand to avoid any risk of incompatibility. If you intend to go for a mix-and-match setup, you will need to be ready to spend more time fine-tuning the entire setup.
Optimising the system should be your next priority when bringing your new speakers home. It takes time to properly connect, install and then place them in the right spot for the best performance that you can get out of your new sound system. Be patient now, and it will pay back in the form of excellent sound quality with an immersive experience.
Some speakers sound better when placed in close proximity or directly against a wall, whereas others sound better when they have ample breathing space. Mid-range and tweeters generally sound better when placed at an ear level.
Change the way you Shop for your Favourite Speakers.
Now, you can also relish the freedom of buying your favourite JBL speaker online without the compulsion of paying the total price at once. The Bajaj Mall is the leading online shopping station that lets users purchase products at jaw-dropping discounted prices. Visit the Bajaj Mall to grab your favourite portable speaker, JBL boombox, or other branded speaker systems and repay the product cost in easy monthly instalments with the No Cost EMIs.