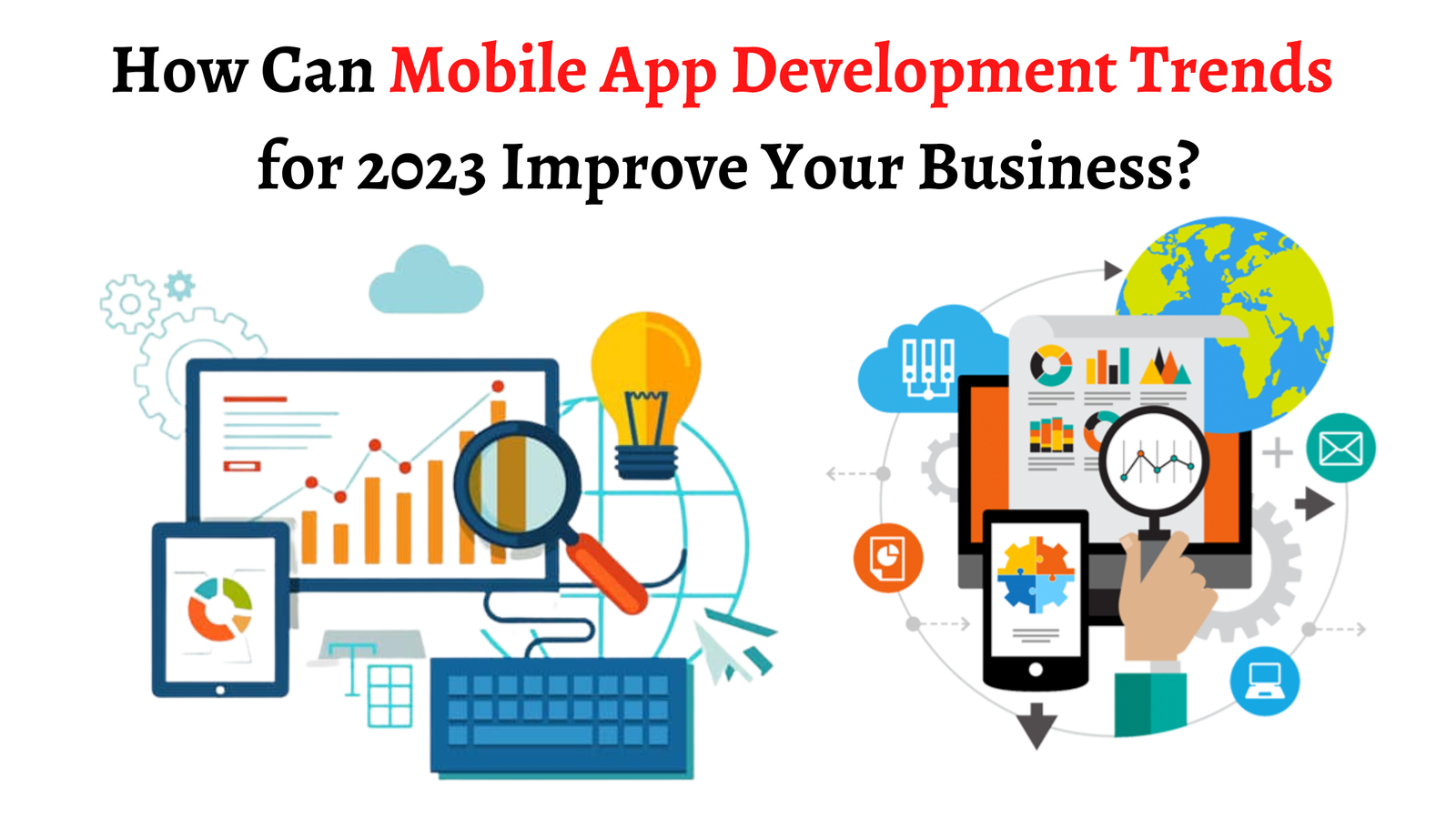 Tech
How Can Mobile App Development Trends for 2023 Improve Your Business?
Mobile App Development Trends for 2023 Improve Your Business?
We live in a mobile-first era, with plenty of applications for our day-to-day needs. With every passing year, new technologies and trends are evolving.
Google Play and Apple App Store have more than 5.6 million apps combined, according to Statista. It would help if you used the latest application trends to stand out from this competition.  
But do you know the latest mobile app development trends of 2023 and how these can help you to deliver feature-rich and robust apps?
It is vital to stay informed about the latest mobile app development trends in 2023 to make a successful app. We'll discuss some of the latest trends in this blog. 
Top Mobile App Development Trends of 2023 for your Business
1. 5G
As the 5th generation of mobile connectivity has already begun to roll out worldwide, we will likely notice its influence on mobile app development services. 5G is a buzzword in the digital world now. 
5G will change the way we use and build mobile apps. This technology will help you improve your app with higher resolution, less latency, and faster performance. 
2. AI and Machine Learning
With customer expectations for personalized mobile app experiences increasing, artificial intelligence and machine learning (ML) will continue to be critical components of mobile app development.
In 2023, mobile app development firms will use AI and machine learning to optimize your mobile app through personalization and chatbots.
AI will also help you automate manual processes and reduce human errors, which is essential in handling critical data.  
3. Wearables
Wearables are gaining popularity widely, especially in Healthcare and Fitness industries. People use fitness trackers and bands to track their fitness and health conveniently.  
Increasing demand for wearable technology mobile apps is no surprise with the introduction of new wearable devices and 5G.
Wearable technology will help developers to make apps more user-friendly, responsive, and interactive.  This technology uses sensors to collect the data, making communication faster and easier between app users, ultimately increasing user experience. 
4. Customized Apps for Foldable Devices
Mobile businesses are using cutting-edge strategies to attract people to foldable technology, which is working. Responsive foldable apps must offer a smooth experience in their folded and open forms because much of the audience is shifting to foldable devices.
One of the benefits of foldable apps is the convenience of a smaller phone without compromising the app screen size. So you can provide your users with a customized experience with foldable device apps. 
5. AR & VR
Technological advancement in AR and VR is driving the transformation of gaming, entertainment, travel, and live-streaming mobile apps. 
By using AR&VR, you can provide your customers with an immersive virtual reality experience. Customers can play games virtually or take a tour of their dream house. 
Also, AR&VR can create special effects in the user interface. 
Conclusion
The development of mobile apps is a challenging task that requires deep research. You have to find out the latest trends to make a successful app. 
By understanding the importance of technology trends in mobile app development, you can provide a better experience to your users while remaining competitive in a constantly changing marketplace.
It is advisable to hire mobile app developers from an experienced company that can assist you in understanding these trends and building intuitive software.
Also, the right team will help you to make your business more visible and accessible to potential users.