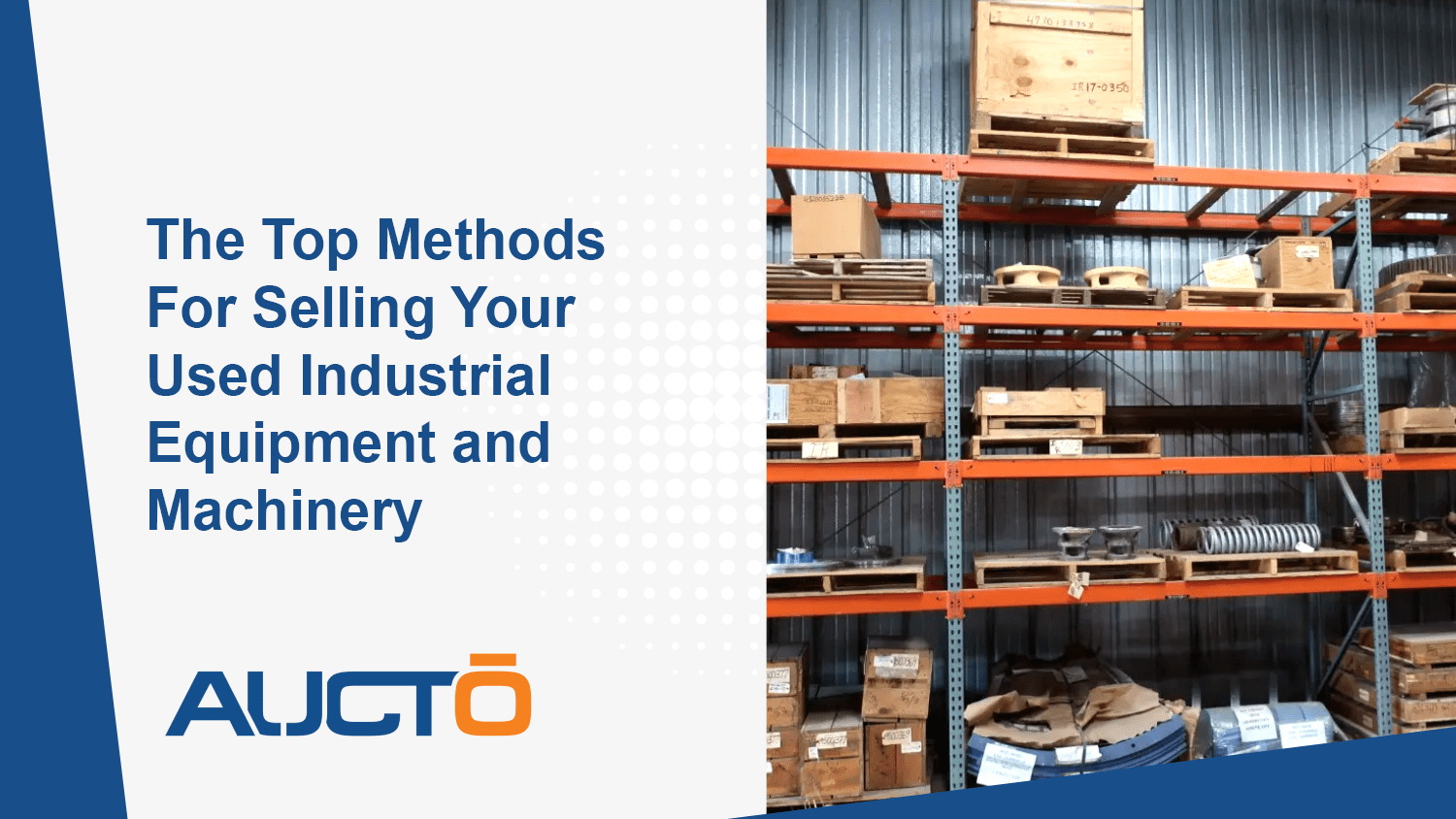 Business
Advantage of Selling Industrial Equipments Online
Selling Industrial Equipments Online
There are several benefits to selling industrial equipment. One of them includes flexibility, and the other is the profit-earning potential. Here is a look at the costs and benefits of selling industrial equipment.
There are several online marketplaces for selling industrial assets, machinery assets, and overall surplus equipment. An essential step in selling industrial equipment is cleaning, maintenance, and repair. This will give potential buyers a rather pleasant view of the product and reassure them that it has been well-maintained.
It's one of the daunting challenges most companies face when looking to sell their surplus machinery assets and industrial assets. This article will highlight the options you can learn from when looking to weigh the pros and cons of selling your assets.
Profit-Earning Potential of Selling Industrial Equipment
To increase your company's profitability, you must be willing to invest in your customers' satisfaction. A successful seller develops collaborative relationships with customers, helping them understand their production process, expected profit margins, and preferred contract terms. Contact details, such as the length of the contract, amortization plans, and the post-contract value of the equipment are essential. In addition, customer service must be transformed from technical support, after the sale, to an ongoing partner. As a result, your service must be better than your competitors.
Changing the pricing model is not always easy, but it has advantages. For example, in 1962, Rolls-Royce introduced a Power-by-Hour program to price its Viper aircraft engines by flight hours. Advancements in sensors have made this more feasible. As a result, pricing models based on time, usage, and financial results are becoming more common. Besides, these advanced pricing models provide customers access to costly equipment without investing large amounts of capital. In this way, both the buyer and seller can reap more value.
Flexible Nature of Selling Industrial Equipment
A company's flexibility depends on how well it can adapt to changing market conditions. Various types of flexibility are defined in different ways. Product range and production volume are two examples. The term "flexibility" can refer to the ability to produce a variety of products and also adjust manufacturing processes to meet changing needs. Flexibility is also defined as mobility and consistent performance in a specified range. For example, a plant may be flexible enough to produce a limited number of different products while also producing large quantities of stock-keeping units.
While management experts preach the importance of computer integration and cross-functional teams to enhance company flexibility, they fail to translate these features into competitive capabilities. In other words, one piece of industrial equipment may have many different product ranges. Still, rapidly changing these products may be of little value if the market demands excellent variety. Consequently, the flexibility of an industrial equipment product is critical. However, not all manufacturers offer all of these features.
Online Marketplaces For Selling Industrial Equipment
Online marketplaces may be the ideal solution if you are in the market for an industrial piece of equipment. They provide sellers with a global audience and make selling equipment quick and easy. However, the process is not without its challenges. To make the most of your sale, you will have to ensure that your industrial equipment is in good condition, upload photographs to make it more appealing to potential buyers, provide the necessary information potential buyers request of you, and be open to negotiate the price. It is also imperative to ship the equipment securely once it has been sold.
When choosing an online marketplace, it is essential to consider its focus on the B2B (buyer to buyer) market. While B2C (Business to Consumer) users can afford the wrong pair of shoes, a large-scale industrial operation cannot. Purchasing the wrong part can be a million-dollar mistake. For this reason, 68% of industrial buyers will search for their equipment on a site explicitly tailored for industrial use. This will give you access to focused information and plenty of relevant information.
Auctioneers are another alternative. They will typically review the list you provide them of surplus assets, and depending on the assigned value of these. Items (more often than not, are heavily discount, the auctioneers will allocate a date and time to invite. Their network of buyers to participate in an in-person auction. It is also worth considering that if the sale is not a high-value sale or does not meet their minimum, auctioneers will default to group their assets with other organizations to reduce costs and the effort required. Using this traditional bidding war, the highest bidder will win the item, and the auctioneers will take around 25-40% of the sale price as their fee.
Lastly, you can also refer to equipment dealers. Vendors specialize in reselling specific equipment types from industrial machinery and even industrial equipment. Equipment dealers are usually local ones and have a network of buyers near the area who are looking for particular types of equipment. Equipment dealers typically charge their fee from 30-40% of the equipment sale price.
Cost Of Selling Industrial Equipment
If you're in the process of upgrading your industrial business, you may want to consider selling your used industrial machinery or industrial equipment. Although there are many hidden costs associated with sell used machinery, there are several steps you can take to ensure that you get the best possible price for your assets.
Here are things to remember before you go about selling used industrial machinery or industrial equipment:
Research and estimate the value of your equipment. It's helpful to know how much your industrial equipment is worth, as this will help you bargain confidently with potential buyers. You can also determine the market value of the equipment and set realistic expectations before selling it. Once you have done this, you're ready to contact buyers.
Another thing to do is to contact an industrial equipment auction or equipment broker. However, be aware that selling industrial equipment can be time-consuming and expensive, so it's important to consider all the factors. In addition, pricing transparency is essential – Companies such as Ritchie Bros, Ironplanet, and other major rental companies all submit data to Rouse Services, which publishes a report of actual sale prices amounting to thousands of dollars every year. Once you understand the risks associated with this pricing model, you can better prepare an offer to meet the needs of buyers and sellers.