Animals
8 Ways To Make Wedding Pictures More Professionals
Wedding photography is more in demand these days than ever before. This is because couples want to preserve their gala moments forever and share them with their children and grandchildren in the future. Brides and grooms of this era are never afraid to spend money on photography, but all they need is high-quality pictures. That's why they do extensive web searches before hiring professionals. 
After typing "wedding photographers near me" in Google, most of the couples click on the top 10 results and check the customers' reviews of every wedding photographer. From this, you can have an idea of how fierce competition is there in wedding photography. However, you can stay above your competitors by clicking appealing pics and editing them precisely.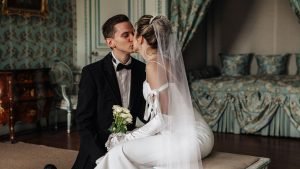 Creating high-quality images is not a one-day game— a lot of skill, effort, and patience are required to make photographs look more professional. However, if you succeed in doing so, your chances are of being hired by high-end clients who pay well for your services. Keep reading to unearth eight ways to make your wedding clicks more professional…..
Creating a shot list ahead is the most important thing you should consider to make photos more stunning. Every couple would like some specific shots in their wedding album—some want to include family or group along with candid moments, while others wish to have more getting-ready pictures. Hence, it is imperative to know the demand of clients a few days prior to shooting and create detailed shot lists so that you won't miss any. This will really help to satisfy the customers and improve the quality of the photos as you already know what to focus on.
Know Your Client's Family
Wedding photography is not only about capturing the poses of couples; it also includes taking family shots. But, think, if you are not aware of the family demographics of the bride and groom, how could you take them in a frame? This is why knowing close family members and friends is essential to great wedding pics. Ask your client to bring pictures of their close ones when you meet them so that recognizing family and friends becomes easy at the event.
Scout Location & Do Some Dry Runs
Undeniably, it took some time to get familiar with the location. If you visit the wedding venue on the same day, it could affect the quality of the pictures. Visiting a venue a few days before is indispensable to discovering the best photography spots. Don't forget to take some demo shots to get an idea about the lighting and atmosphere. You can also ask clients to pose to get a deep insight into the spot. This allows you to make necessary adjustments and create amazing photos.
Know Couples Expectations
A few things are pivotal to note before a wedding event, such as what your clients want to achieve, how many pictures they are looking for, what photography style they want, what kind of prints they prefer, etc. You must ask all these questions before deciding on charges or placing an agreement upfront.
Turn Off Your Camera's Sound
Beeps during kissing, vows, and speeches sound weird. You must shut down the camera sound during the shoot because it can distract your subject. By doing this, you will be able to click alluring candid pics that your client definitely loves to see.
Give Attention To Small Details
The other thing that wedding photographers can do to bring outstanding beauty in their clicks is to give attention to small details. For instance, you can photograph a pair of wedding rings, flowers, the bride's jewelry, and the backs of dresses to reflect professionalism in your shots. Apart from this, you can go through popular wedding magazines to get more inspiration.
Generally, wedding photographers use two types of lenses: wide-angle and telephoto lenses. We will recommend you use two cameras during a shoot to eliminate the hassle of changing lenses again and again. This will allow you to focus on creativity and bring great results. It is not necessary to buy two cameras; you can borrow one camera from your friend or another photographer.
Consider Second Photographer
Having an assistant shooter for a wedding shoot can be a great option. It allows you to get candid shots while your partner can focus on getting formal pictures. Also, it takes off significant pressure from you and discards the need for excessive moving around during the event.
Wrapping Up-:
The Occurrence of unexpected things at weddings is very normal, so you must be prepared for that. It could be rain, lighting issues, and time delay. But being a savvy wedding photographer, you should not take stress at that time and still try to take incredible shots.