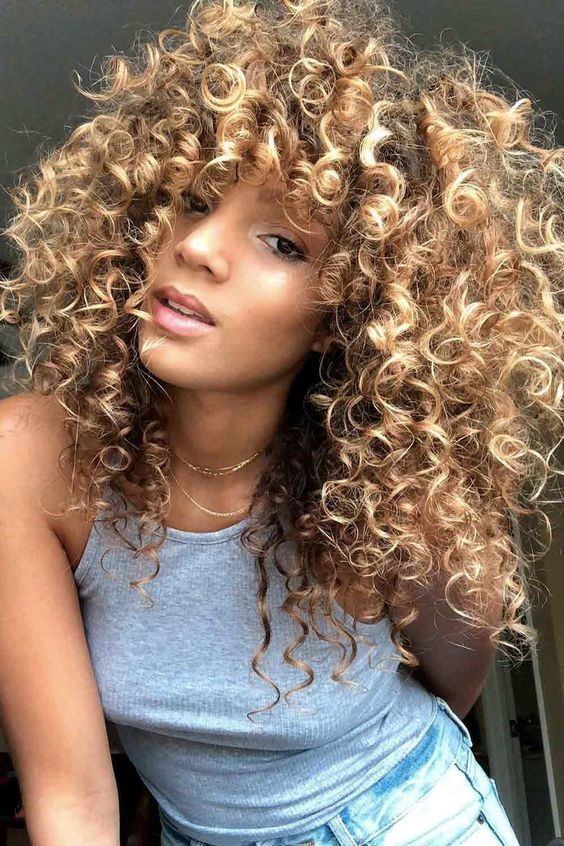 Fashion
5 Best Places To Buy African American Wigs
African American Wigs
Wigs look more realistic than they ever did, and we get why you are thinking of buying one too!
The number of women wearing wigs has increased rapidly. The one issue we all face though is choosing the right wig for ourselves.
Who has the time to visit a store? That's why online African American wig stores are here to save the day!
What is the best online store to buy wigs?
Numerous online stores sell African American wigs. Almost all of them cater to different types of people, and different hairstyles, and have different colors and materials to choose from. It can all get very confusing. 
To make things easier for you we spent hours trawling the internet. We scrolled through the offerings of different stores and looked up a number of styles.
And now we have put together this list of 5 best places that sell the best African American wigs. Read on to find out more about these stores!  
Black-owned Mayvenn was built keeping African American women in mind. Maveynn knows the style that African American women love and offers African American wigs, extensions, bundles, and more. 
At Mayvenn everything is neatly packed into a great shopping experience!
Choose from a variety of wig styles, colors, and hair quality. If you're looking specifically for African American wigs made from Brazilian or Peruvian hair, Mayvenn is the place for you. 
At Mayvenn you can shop for wigs by looking to choose the wig that suits you. Mayvenn may even throw in a wig cap with your order!
Another plus is that Mayvenn sets a great deal of emphasis on community. Salons and hair stylists are encouraged to be retailers, generating income while allowing women to try on their African American wigs before purchasing. And you can use their styling services too! 
Dedicated to the fashion-conscious black woman, Especially Yours has an absolutely incredible collection of synthetic styles, African American wigs, human hair designs, headband styles, fashion add-ons, hairpieces, and more.
We love Especially Yours because they are dedicated to innovation. They have the WhisperLite® fiber, which is half the width of normal synthetic wig fiber, making for extremely light and airy African American wigs.
What's more, signature collections from celebrities like Diahann Carroll are exclusive to Especially Yours, which means you won't find them anywhere else!
Along with an extraordinary collection of African American wigs, you can also shop for clothes (including church outfits), hats, and handbags at Especially Yours. 
Pick up the phone and shop from Especially Yours. They even have consultants you can call for advice! Moreover, their website guarantees the best deals backed with a unique 150% price match as well.
It doesn't stop here! You can actually help other women by shopping at Especially Yours.  Through them, you will support organizations working with at-risk women and their children. You will also help women struggling with hair loss due to chemotherapy.
Indique is one of the best hair extension and wig brands in the United States. It is a partly black-owned business–one of the co-founders is African American and a stylist.
It understands the needs of African American women and what African American wigs must have. 
Extensions are their forte, but at Indique Hair, you can find wigs, ponytails, closures, and frontals. We're certain you'll find the perfect product for your appearance. Indique imports 100% virgin human hair from India and South East Asia, so if you're looking for hair from those regions, Indique is for you.
If you want to try out how a wig actually looks on you, walk into any one of their retail stores and consult their in-house experts and choose your very own special look! 
With complete control over the production process, Indique provides unique hair products for African American women that you won't find anywhere else.
Check out the certification program offered by Indique at cosmetology schools across the United States.
UNice prides itself on being a luxurious, empowering brand that provides African American wigs. These African American wigs seem to be designed especially for the wearer. UNice products are well crafted and include a wide variety for you to choose from.
Besides looking at the usual options such as colors, textures, lengths, and lace design, you can also look at wigs based on hair density, ranging from 130% to 250%. 
Another thing we love about UNice is its Experience Officer platform.
You can sign up and receive new hair products in exchange for feedback and insights to help improve the products. 
If you're a budding stylist, fashionista, or influencer, this could be just the thing for you! 
Handcrafted lace and hair in different colors, textures, and lengths – UNice has something for everyone. 
Curly African American wigs
The last stop on our list of places to buy African American wigs is True Glory Hair. Step into this virtual world to choose from a large variety of wigs, frontals, and accessories like mink lashes, eyeshadow, and lip lacquer. 
The icing on the cake! True Glory offers a rewards program, offering points on purchases made which can later be redeemed for discounts.
African American wigs made from Brazilian hair are definitely suitable for many of us. True Glory offers a range of Brazilian hair wigs in various styles including waves, straight and curly, as well as clip-in extensions.
If you're in the market for a Brazilian hair wig, True Glory Hair is definitely worth checking out. 
And there you have it, 5 online stores to buy your next African American wig. Each store offers something special and unique, so be sure to check them all out! 
Top tip:
Subscribing to newsletters from your favorite stores is a great way to get instant notifications of any sales, new styles, and colors. We can't recommend it enough! 
While each of the above-mentioned stores is excellent and offers a wide variety of hair products, our favorite among these would have to be Especially Yours. 
Not only do they have a great range of wigs and extensions, but you can also shop for clothes, handbags, and more, making it the one-stop shop for your fashion needs. 
Their prices are to die for too (on sale, you can get wigs for as low as $19.99). Throw in their support for women and communities in need, and you've got yourself a brand that seeks to truly empower women everywhere. What's not to love about that?
Buy an African American wig from Especially Yours and tell all your friends about it too! Read Why Are African American Lace Front Wigs Popular? to know more about it.