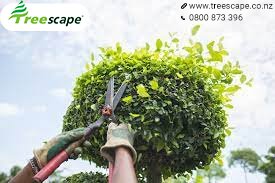 Services
What time of year is ideal for tree trimming?
treescape
To try and resolve this issue once and for all, we've put together a helpful guide because the solution is not always as obvious as we'd like. 
The sort of tree we're talking about, as well as a number of other aspects, including the impact of the trees' susceptibility to disease, insects and the surrounding landscape, need to be considered by our arborists when thinking about tree trimming.
The winter season is the ideal time to prune or trim trees and shrubs. The majority of trees are dormant from November through March, which makes it the optimum season for the following reasons:
Reasons for Pruning: At Birch Tree Care, pruning is a common component of all tree and plant maintenance plans. Tree pruning correctly promotes growth, enhances overall plant health, boosts the curb appearance of your home, and can increase the yield of fruit and flowers.
Pruning will improve a plant's general health.

Remove any diseased, insect-infested, animal-infested, storm-damaged, or dead or dying branches.

Eliminate branch stubs, and branch rubbing together should be removed.
Maintain the landscaping's plants' intended functions.
Encourage the growth of flowers and fruit

Enhance the look of the plants and the curb appeal as a whole.

Encourage a particular plant type or unique garden form.

Maintain dense, well-proportioned shrubbery.

Control the growth and shape of plants

Keep a thick hedge.
Enhance the look of the plants and the curb appeal as a whole.
control the growth and shape of plants
Maintain dense, well-proportioned shrubbery.
Eliminate unattractive branches, suckers, waterspouts, and fruiting structures that detract from the plant's aesthetic.
Safeguard your family and property.
Delete any dead branches

Have dangerous trees removed

Trim branches that hang over buildings, parking lots, sidewalks, and other areas where falling limbs could cause injuries or property damage.
What's the Right Time for Tree trimming?
Late winter pruning helps the wound from pruning start to heal more quickly because it limits the time that fresh wounds are exposed before new growth starts.
Tree Pruning dormant plants can also make decisions simpler because fewer leaf obstacles exist.
You can avoid the oak wilt disease by pruning trees between November and March.

In between late February and early April, prune apple trees.

While fall or early winter cutting can lead to growth problems the following season, spring or summer trimming raises the likelihood that an infection will spread.

Honey Locusts should be clipped in late winter when they are dormant because
After blooming
Trees and shrubs that bloom early in the growing season on growth from the previous year should be clipped as soon as their flowering period is over.
Before new growth, prune.
Pruning should be done in the spring before growth starts on shrubs planted more for their foliage than for their beautiful blossoms.
Bushes and Hedges
Hedges require frequent pruning beyond the initial pruning done after planting. Hedges may often be pruned twice a year, once in the spring and once in the middle of the summer.
Evergreens
Conifers, which are evergreens, rarely need to be pruned. Evergreens should be pruned differently depending on their unique growth tendencies.
Tree trimming & pruning can be done easily but it is necessary to perform it in a proper time. Otherwise it may harm the tree available in your yard.