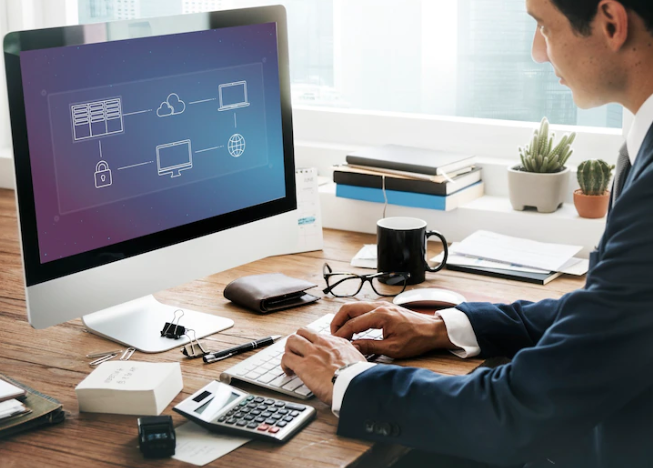 NAS Backup and replication of data are often confusing. While both processes are closely related, however, they aren't identical.
Backup concentrates on restoring data to the exact date. Data backups are schedule at regular intervals and create "save points" of all the data on your NAS storage servers. These save points are restore in the event of file corruption or system failure, outages or any other circumstance which causes data loss.
There is another approach to secure your data known as replication, and here we will see how it is different from regular backups.
Backups vs Replication
Backup is the preferred method for many businesses that keep records of long-term duration to ensure compliance. However, backups for data can take as long as several hours, which is why companies typically schedule backups in the evening or on weekends to limit impacts on their production equipment. While there's always the possibility of data loss in backups, they provide a solid level of data security and especially suitable for Network Attached Storage that store massive amounts of static data for the long run.
Enterprise NAS storage data replication is a bit different, though. It focuses on business continuity to deliver uninterrupted operations of mission-critical applications. sites, which is typically server and data centers.
Other NAS storage data, such as transactional data, replicate across multiple databases. Replication ensures that you access critical information and application software remotely in a different location in an outage or emergency.
Types of NAS storage Replication
Replication can be either be real-time or it can be asynchronous. The whole system can replicate, and any changes between the primary NAS storage and the replica version synced in real-time. There's no delay when the change is replicated. In a catastrophic failure, a switch to the second replicated site in the best NAS systems happens almost instantly and results in no data or application loss.
Asynchronous Replication
In an asynchronous configuration, replication is typically carried out regularly on schedule. The backup data is stored in the primary storage, and there's a slight delay before backup information is transferred over. Therefore, this type of replication consumes lesser bandwidth and consumes less time.
Malware attacks could significantly impede data replication since as the data replicates, the malware is also copied. In these situations, a good backup is crucial to restoring information.
Bottom Line
It's not unusual for businesses to store everything in a backup from production servers to desktops and use replication for programs that are essential to keep the company running smoothly.
Certain organizations copy their backups. For instance, if an on-premises backup is completed, the backup data is replicated to a second cloud or another data center.
If you are interested, check out StoneFly SSO NAS appliances that support both Sync/Async replication. Not only this but StoneFly NAS solutions and also SAN solutions offer a lot more features which includes storage optimization features as well as data protection features. Features such as data deduplication, thin provisioning, air-gapping, immutable storage and much more. So, why look for another NAS solution, look for StoneFly today.