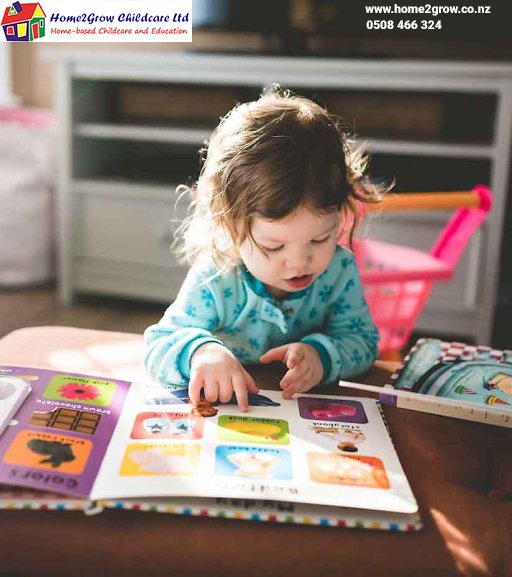 What does it mean to be a home-based teacher?
Home-based educators provide education, care and comfort directly to the children they care for. Up to four children can be cared for by educators at home.
The home-based educator is passionate about children's development. If you are a full-time professional looking for a new career, a mom, grandparent, or someone who loves children in all their moods, you might consider becoming a home-based teacher.
How to become a home-based teacher
It is simple to become a home-based teacher, and this is how you can get started on this rewarding career.
Home2Grow is a home-based ECE agency that will help you become a home-based teacher and support your professional growth. They receive government funding for referring you to children, liaising and supporting you via resources, supervision, and ECE qualifications. Do not be lured by freebies. Ask them about their marketing strategies and the experience they have had with visiting teachers. Ask about their rates and if they are willing to set your rates. Ask your provider about their ECE Level 4 Qualification Support. What can they do to help you prepare?
2. Administration and invoicing. Find out if the provider of home-based childcare services you are considering supports you with payroll and administration. This includes billing families. Some educators prefer to handle this task themselves. Others prefer having the provider manage the administration. The provider's policy might allow them to offer this service free of charge or charge a fee. Ask about it.
3. Fill out the application.
Before your childcare business can start, there are some things you must do:
If you rent, please get permission from your landlord to provide service.

A safe place with a section

Fill out and sign the application forms

You and all family members over 17 who live with you must undergo a complete police screening.

Get a safety and health check for your home

Gain the first-aid certificate
Finding children. Your home-based provider should do most of the marketing work to find children. They often support local promotions and marketing collateral. It pays to be proactive. 
2. Interviews with families.  Your home should be set up the same way you would with children. Set up activities, and have the bedroom set up. This gives parents an idea of the program and environment you offer. Home-based childcare providers guide this process.
3. Child enrollment. Interviews completed, if the family feels comfortable with your home and approach towards early childhood learning, they will enroll with you. With the coordinator's assistance from your home-based provider, all documentation must be completed, and you can begin shaping your child's future.
Home2Grow is a licensed, government funded childcare provider, dedicated to helping parents Auckland wide access affordable in-home childcare. We offer childcare to meet the individual needs and routines of your child in a safe home-based environment.
The benefits of home-based child care
Do children feel more comfortable in day-care centres or in home-based environments? Investing in home-based care is beneficial for the child. Research by Leiden education specialists led by Professor that home-based childcare has a number of advantages over daycare centres:
The children have a higher level of wellbeing
The carers are more sensitive
There is less noise
The quality of childcare can play a significant role in promoting wellbeing and reducing the stress levels of young children.