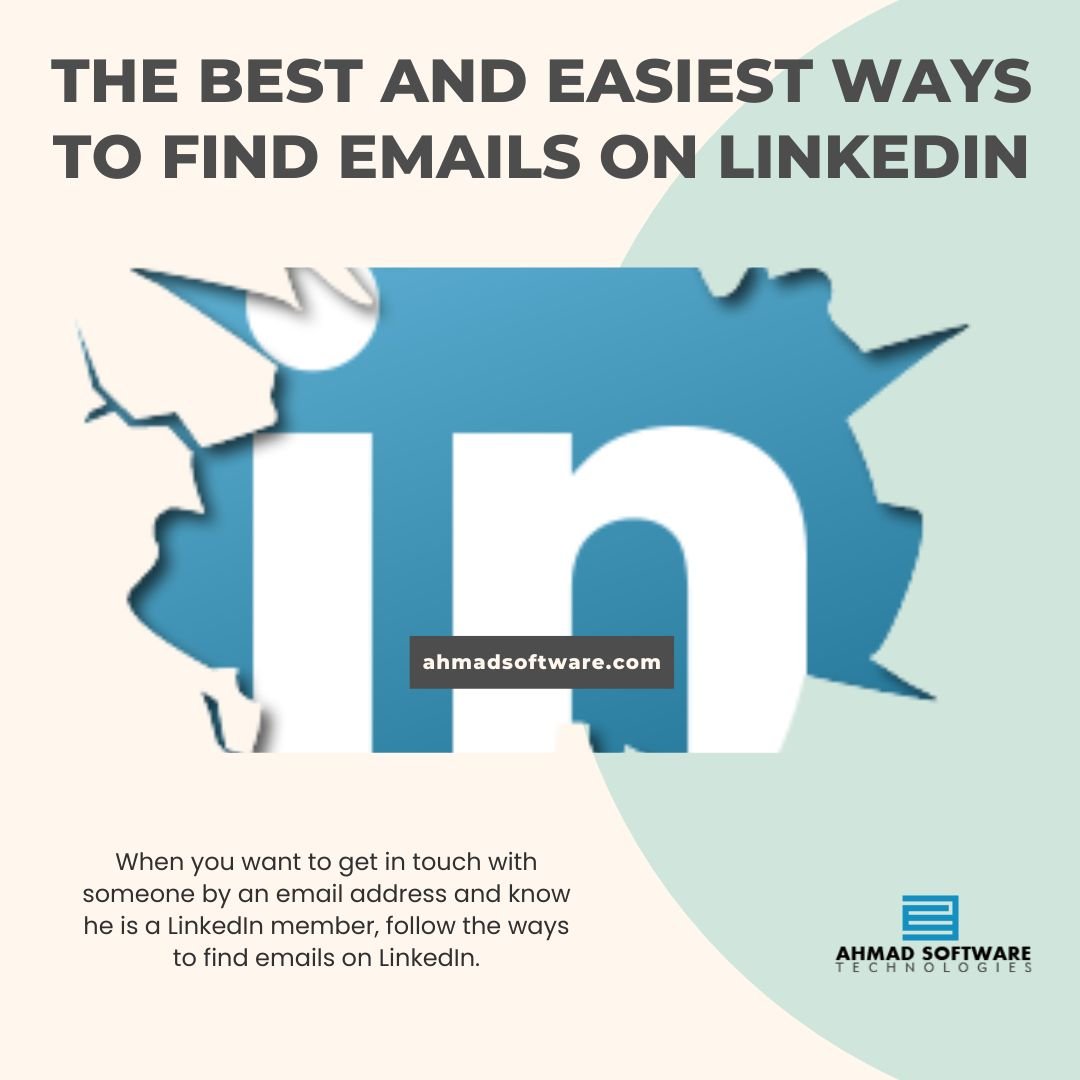 When you want to get in touch with someone by an email address and know he is a LinkedIn member, follow the ways to find emails on LinkedIn.
1. Find Emails Manually
Sign up for a LinkedIn account. Create your LinkedIn account with a username and password. It is free to create an account on LinkedIn.
After creating your profile on LinkedIn, now, you are a member of LinkedIn. Now, LinkedIn allows you to find people by name, zip code, job title, and category. Many people include their contact information, work history, job history, and education in a LinkedIn profile.
Search for the name of the person you want to find on LinkedIn. You will see all the results related to your given name. Click on the targeted profile and open it. You have to click on the button "contact info" to see the email address of the user.  Many profiles keep their contact public. If your personal contact information is public then you are lucky. However, some people choose not to list their email addresses for security reasons.
Send a message to the person if his email address is not listed. LinkedIn allows you to send messages to other profile holders. Tell him who you are and why you want to email. This method is for those who want the email addresses of some specific users. If you want to collect a bulk email database for email marketing, then you have to use the second method.
2. Find Emails Automatically
The best way to build an email database of customers from LinkedIn without spending too much time or money is by using software like LinkedIn Lead Extractor which will allow you to find and export contact information to your computer in CSV, Excel, and Text files.
The LinkedIn Lead Generation tool does all the work for you; you just need to enter your keywords in the search bar of the software. You can also save your precious time by having this data compiled in one place with accurate, up-to-date information, so it's easier than ever before to find a person's contact details on LinkedIn. This is especially important when you need to find and collect bulk emails from LinkedIn.
The advantage of using a LinkedIn scraping tool is that you are not dependent on others for finding contact details from LinkedIn.
9 Best Features Of LinkedIn Lead Extractor
Provide an Email Database and phone number database from LinkedIn For all countries, categories, and industries.
You can use this best LinkedIn Scraper easily even if you are not a programmer.
No Repeated Emails And Phone Numbers
No Fake Emails And Mobile Numbers
You can install it on all the latest and older versions of windows.
The LinkedIn Profile Scraper builds a list of emails and phone numbers 100 times faster than a human.
User-friendly interface and coding-free LinkedIn scraping tool.
Export data from LinkedIn profiles to CSV, Excel, and Text files.
Find data on LinkedIn by name, zip code, profile URL, and address of the person or company.
Final Words:
Download LinkedIn Lead Extractor now and start connecting with your targeted user on LinkedIn through their email and phone number whether he/she belongs to any country, city, industry, or state. Create targeted email and cell phone number lists of customers from LinkedIn for marketing in the shortest time using LinkedIn Leads Finder now!