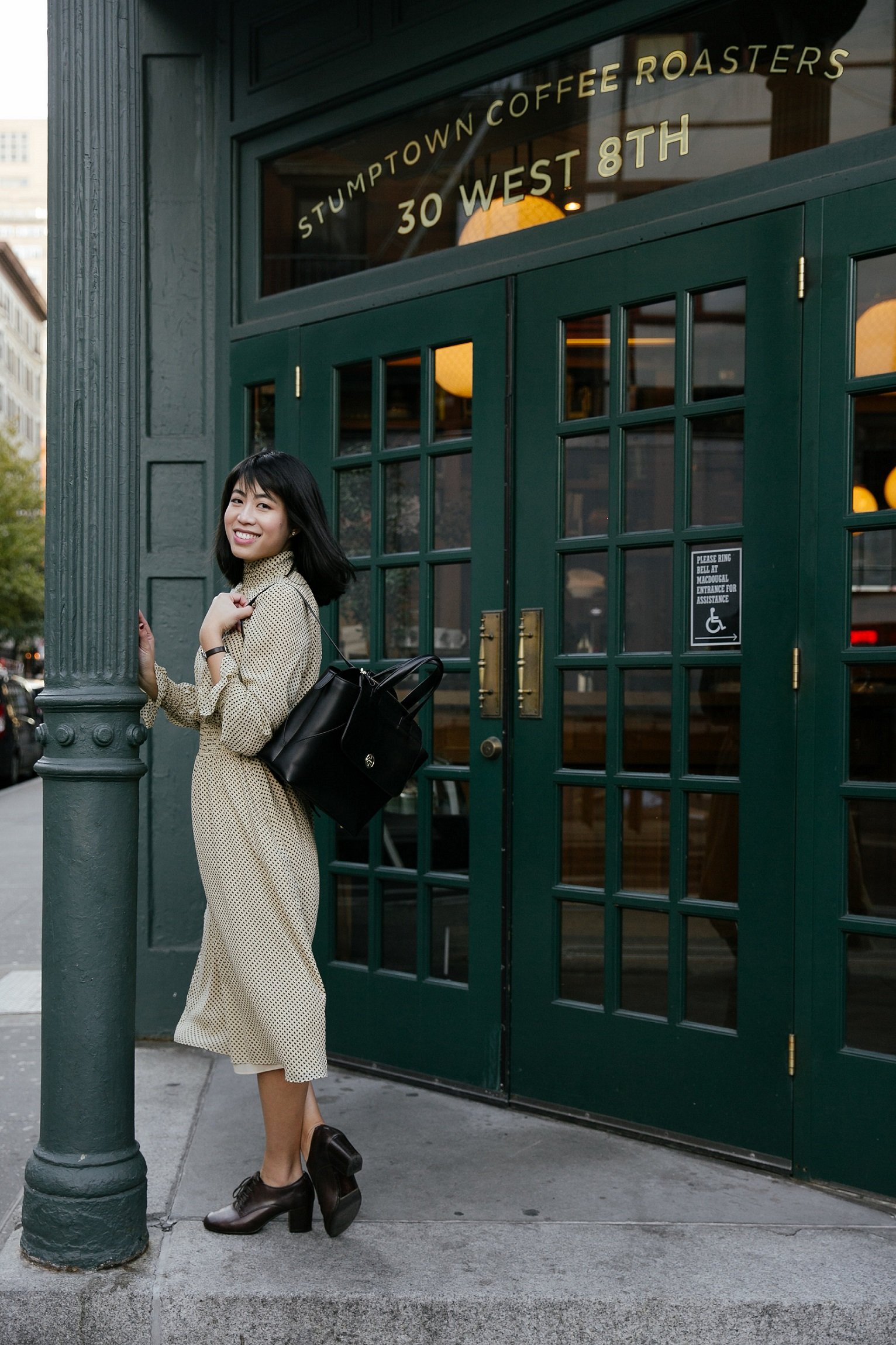 Fashion
The Luxe Life of a Convertible Backpack Tote in the City
As a modern woman in the city, you might wonder how a convertible bag looks sophisticated enough for everyday life. It can go from your home to the office and everywhere between. Well, a luxury convertible backpack tote is designed to look elegant everywhere. These pieces seem to have a life of their own, an essence, if you will. As you carry them throughout the week, you'll get comfortable with their features. That includes their design, personality, and charm. Whether you wear them like a backpack or a tote, convertible backpack totes have much to offer you in a day—here's what a day in the life of one in the city might look like.
Being Packed in the Morning
Mornings with a backpack tote are basically effortless. Packing in the morning depends on your daily essentials and what you plan to snack on during the day. You might bring your keys, phone, laptop or tablet, water bottle, and a few snacks. It's subject to the size of your convertible backpack. Or, you could have a full-sized lunch in a matching insulated lunch bag. All the while, your bag waits for you to carry it out of your home in the ultimate show of patience.
Commuting on the Train
On a train, your bag will feel right at home. It'll get comfortable hanging off a single shoulder in a crossbody position. It could also hang at your back to keep your hands free in an act of pleasant solidarity and functionality. A convertible backpack tote with padded, reinforced straps has your back.
Stopping for Coffee
After getting off the train on the way to work, the two of you will want to stop for coffee. You need fuel. Your convertible backpack tote will hold onto all your items while you enjoy your cappuccino. Its graceful backpack position looks sophisticated while displaying sustainable, premium materials like Italian leather or Italian nylon. Your backpack tote also helps you feel comfortable. So, if you run into any coworkers mid-coffee sip, you don't have to worry about looking or feeling unprepared. Again, it has your back.
Getting Work Done in the Office
Most importantly, your convertible backpack tote is equipped to be with you in the office. The best are at home in any professional setting. With organization top of mind, your laptop tote bag keeps everything in place in compartments. That includes your laptop or tablet, notebook, pens, and the pad of adhesive notes you save for emergencies. Your backpack tote looks lovely nestled near your desk, in a meeting room, or at a bistro on a lunch break with your coworkers. It's also a great hands-free option to take to your next networking event or conference.
When a Convertible Backpack Tote Is Finally Taking an Evening Off
Your convertible backpack tote may finally get a moment to relax at the end of a long day or after a long week. The bag shouldn't look too relaxed because its silhouette is designed to hold it upright. Yet, it can sink onto the metallic feet at the base—knowing it won't be scratched or compromised by the floor. It'll think about all the amazing things accomplished in the day. Or, simply enjoy watching you enjoy a happy hour with friends.
A convertible backpack tote is as sophisticated as any other luxury work bag. With iconic design details and characteristics of high-quality bags, a convertible bag is ideal for city life. It harnesses its own energy and charm. And it speaks worlds about your lifestyle without uttering a single word. After all, it is a bag. While they don't actually speak, they say plenty about your sense of style, and it's all good things.
About JEMMA
JEMMA fashions luxury work bags for everyday organization and style that are timeless, sophisticated, and perfect for the modern woman. The iconic work bag brand looks at what it means to be a boss babe in a world constantly asking for more and uses what they find to craft a stunning and practical piece you'll want at your side all the time. Bags from JEMMA feature thoughtful and spacious compartments, sustainably and ethically produced Italian materials, and padded and reinforced straps. Additionally, JEMMA gives you their unmatched attention to detail in every piece, offering modern women like you a unique experience. One in which you find a work purse or traveler bag with everything you need to look like the picture of elegance, feel like a boss, and get stuff done.
Shop for convertible backpack totes and other chic bag silhouettes at https://jemmabag.com/