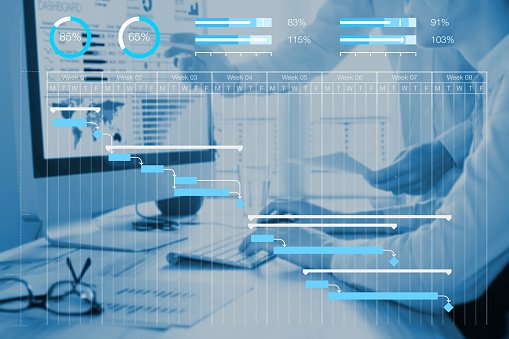 The project schedule program is reviewed by the Project Manager to verify that it is reasonable, accurate, and technically correct. Once this review is complete, the project is baseline and placed under configuration control. A change control process will take place if any deviations are detected in the schedule. In this case, the changes will be documented in the Project Schedule Review Report, which is distributed to the Project Manager and the Project Management Office.
The Project Manager reviews a project schedule program to ensure it is technically correct, reasonable, and consistent with project requirements. The PM will prepare a report based on the review results. The review team will distribute the report to the Project Manager and other stakeholders. The review team will then inform the Project Manager of the review date, time, and location. During the two-week period before a face-to-face interview, the PM will review the deliverables.
Project manager reports project schedule performance information
A project manager reports project schedule performance information to the Sponsor. The Project Scheduler reviews the monthly updates to the project schedule, makes time-risk recommendations, and reports to the Project Manager regularly. In addition, the Project Scheduler also reviews changes to the project schedule to notify the Project Manager. Schedule risk analysis is a critical part of the Project Management Process. This phase of the project is crucial to the project schedule's performance.
When reporting the project schedule's performance, the project manager looks at the variance between the schedule and actual cost. A deviation below 10% will maintain the normal status, while a variance of 10% or more will change the status to cautionary or alert. A red indicator, on the other hand, indicates a problem and requires immediate corrective action by the Project Manager. Ultimately, this data should be transparent and easy to understand.
Asana is a project schedule program
One of the key functions of an Asana project scheduler is the ability to manage projects and tasks. You can assign owners to specific tasks, and group them by section or column. You can also add custom fields, filter information, and capture forms. Asana integrates due dates, which is beneficial if you work with remote team members. Asana also helps you track your projects, as well as monitor your team's productivity.
Asana excels at simple projects, but it becomes difficult to use when projects become complex. Large teams tend to crowd the pages, making it difficult to follow tasks, assign them to the correct people, and track their progress. It is also important to keep in mind that different tasks can be performed by different team members, which makes Asana less practical for large teams. However, if you have a small team, Asana can work for you.
Wrike is a project schedule program
If you're looking for a project schedule program, Wrike is a great choice. It allows you to see the progress of projects in both timeline and spreadsheet format. As you work on each task, you can change its status, assign an owner, or modify the dependencies between tasks. You can also assign specific due dates to tasks. Wrike can use by both individuals and teams. It also helps you collaborate with other people.
The Wrike platform includes a timer, which keeps track of how much time team members spend on tasks. This helps track progress and approve tasks. Wrike also allows you to set dependencies, which help you manage the timeline and work order of your projects. However, if you're planning on including external or regular users on your team, you must pay for their user seats. Wrike's user interface is very intuitive.
Gantt chart
Using a Gantt chart for project schedule program allows you to track project progress. By measuring progress, you can make adjustments and adjust the strategy as needed. With a Gantt chart, you can update the percentage of tasks that have been complete, so everyone on the project is on the same page. Here are three key advantages to using a Gantt chart for project schedule program. This tool is an essential part of any project management software.
Timelines make tasks more visible. They also hold everyone accountable for their contributions. They also allow you to make real-time adjustments, and they can make a project flow more smoothly. However, they are not appropriate for very complex projects, as having too many dependencies can be chaotic and limit your daily routine. And you can't really use a Gantt chart for project schedule if the project is very large.
Kanban board
There are several advantages to using a Kanban board in your project schedule program. First, you will be able to track progress on tasks more easily, since you can set a limit on each work item. Then, you will be able to separate tasks that are still in progress from those that are done. You can then focus on those tasks instead of the rest of the workload. This will also help you reduce waste.