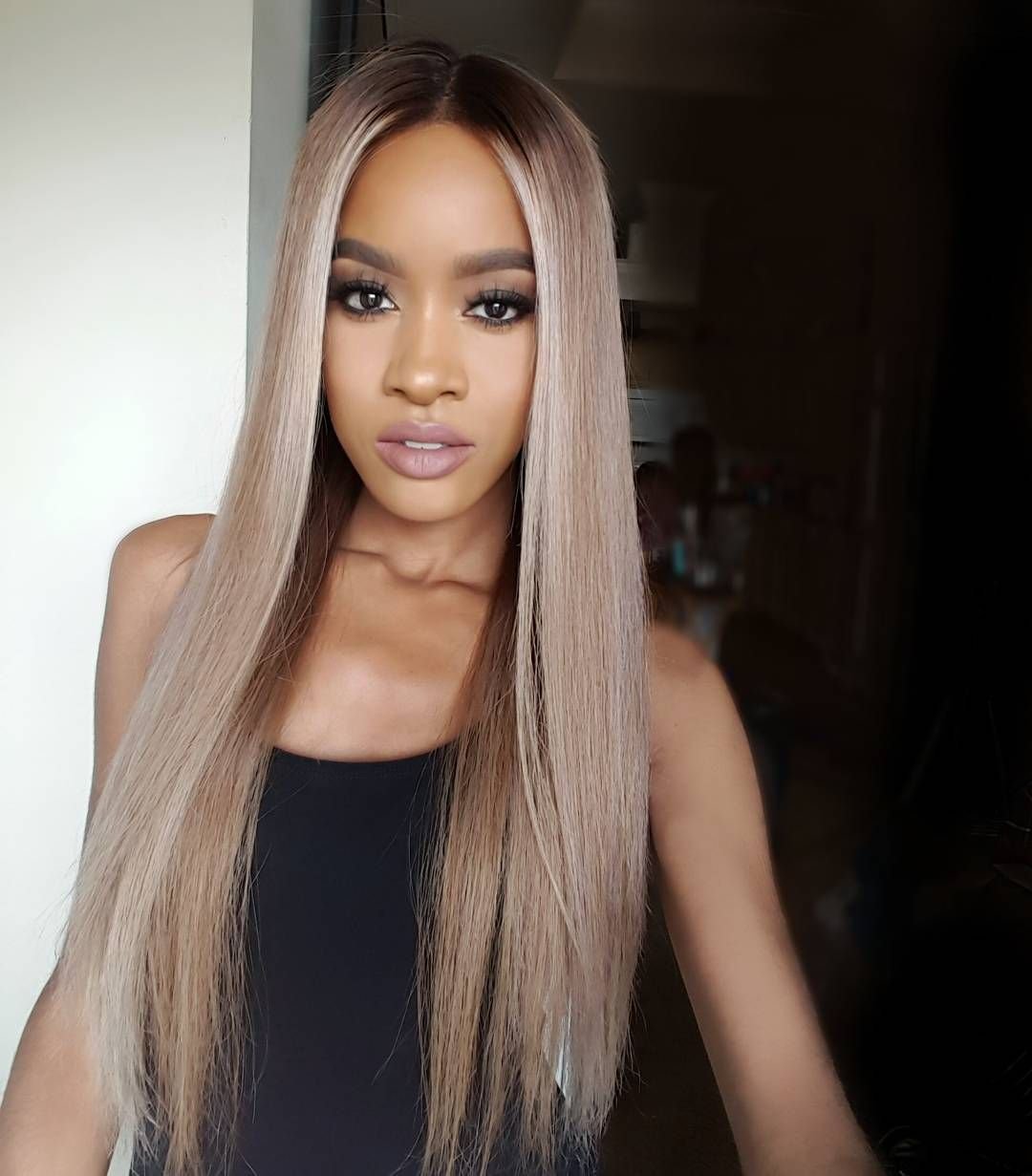 Black hair stylists can easily change a flat, dark-based mane into a highly dynamic and full-bodied one using the new balayage process. Using a blend of light colors that provides a variety of dimensions and tones, this modern method of hair coloring offers a smooth, natural-looking finish! This year, many different hair color ideas exist for people with dark hair.
Black Balayage Hairstyles
Women who want to add life to their tresses without having to deal with constant maintenance have made the balayage hairstyle renowned. Because it is a given that your hair will seem as lovely and chic as it does, grow-outs won't ever be an issue!
You may take full advantage of this sweeping style without compromising the health of your hair. When you've finished looking through these chic pictures of hair color ideas on black hair, be ready to be in wonder!
1#. Blonde Balayage Highlights
This is recommended to black women who seek balayage on their dark hair. Everyone loves the blonde balayage highlights trend. To lighten your hair across several sessions, request further foil work. With open-air color on black hair, you will never achieve light results like this after just one session. Yes, you can apply this to your coily hair if you want to. The curls will nicely highlight the hue.
2#. Ash Brown Balayage
An ash brown balayage is a contemporary combination of ash brown balayage and highlights on black hair. The highlight, which complements the overall appearance well, is the best feature of this look.
Tip: The client's skin tone should be considered when choosing hair color ideas. The color choice would stand out more if the finished colored hair had some waves.
3#. Chic Purple Color For Dark Hair
For dark hair, this purple color looks fantastic. This violet tone fits in with dark hair nicely and effortlessly, whether cut in layers or one length. Bold enough without being overly so. This color's ability to lighten skin tone is what we appreciate most about it. You must bleach dark hair to reveal the color. The hair should not have previously received a dark dye treatment. 
Tip: One of the best products for assisting with strengthening, protecting, and repairing both during and after color services is Olaplex. For home care, routine violet color treatment is advised to keep the color vibrant and fresh.
4#. Burgundy Balayage Hair
Love this gorgeously painted long burgundy balayage hair that has been fashioned with gentle beach waves. This shade of crimson exudes a seductive and enigmatic vibe. It's one of the best dark hair color ideas for dark hair, I assure you. As long as you use a decent color, you can style your hair in any way, including high ponytails and braids.
Although brown, purple, and red are generally difficult to keep brilliant with balayage, the technique is supposed to be long-lasting. A gloss or shine spray is always advised to deepen that color. Use a shampoo and conditioner that are color-safe at all times. For such amazing products, visit Indique. You can save up to 20% on all Indique summer sale purchases.