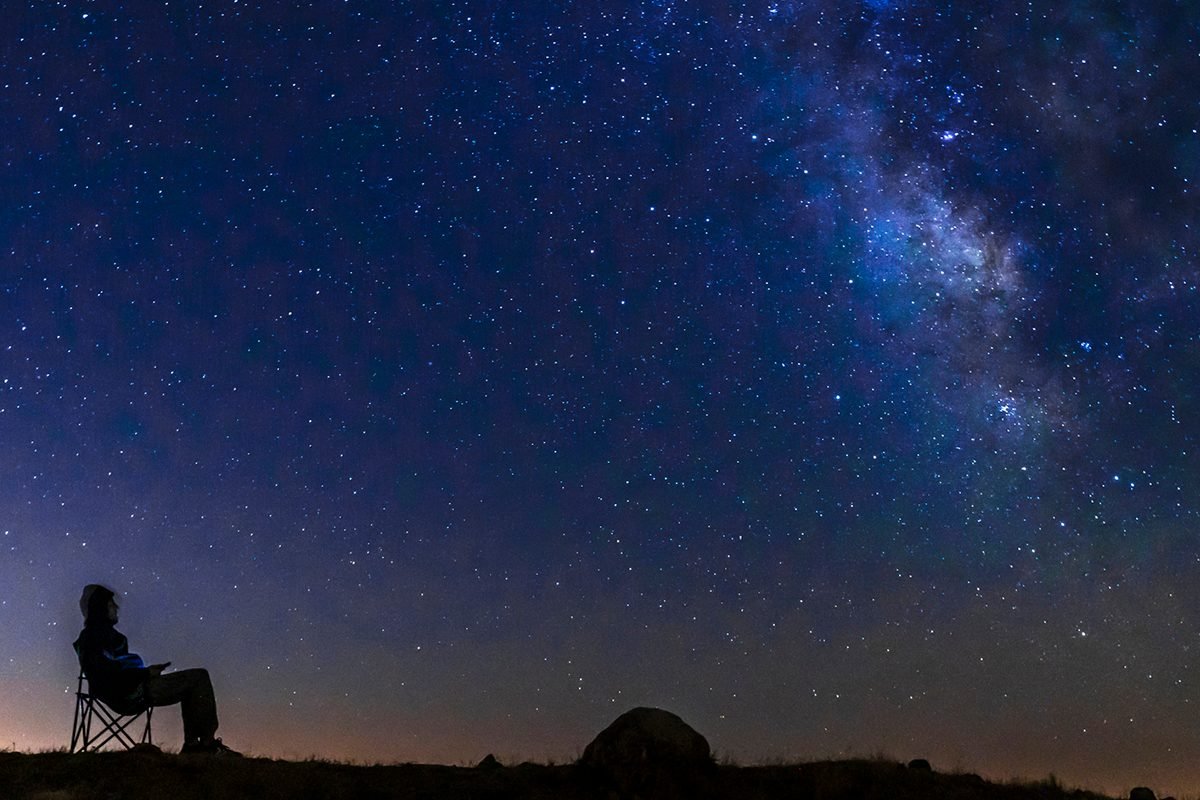 Who doesn't like the beautiful night sky! If that's you, go for stargazing. It's not necessary to go visit a remote location for a good view of the stars, you can start with your city, as well. For everyone who's new to stargazing, follow this guide for developing the right mindset…
Get Someplace Higher
Usually, for a lovely view, you must get to a higher building. Just a few months back, I was watching a documentary on stargazing. I had tuned in to Discovery Channel on my Cox Contour TV. It was recommended to stargaze from a higher building for a clear view of the sky, especially if you live in a busy city. Because cities are polluted, you might not get a good view otherwise.
Gather All the Right Equipment
Don't be too quick to invest in a telescope. You could be stargazing for the first time. Until you are 100% confident that you wish to explore it as a hobby, never buy equipment. Also, a telescope is difficult to handle for a beginner. So wait for a while.
If you would like to invest in something, buy a nice pair of binoculars. These should be the ones that get you acquainted with the sky. Use them to identify celestial bodies to make it easier to navigate the sky.
The Right Time to Look
You can't enjoy stargazing if you choose the wrong time to gaze. Expert stargazers say the ideal time to look for constellations is during the winter nights. The best nights are those when the humidity level is low and the sky is clear.
Ideally, pick those winter nights when the moon is not full. When the moon is bright, the light blurs out the sky. You should be able to see the glory of the celestial bodies.
Find Guidebooks and Maps
It's a good idea to have detailed sky maps and some guidebooks that reveal you to nebulae, galaxies, and clusters. The information in books will fascinate you. To appreciate everything, learn about the stars beforehand.
You will be able to navigate the stars and probably even use binoculars the right way to locate stars after reading a good book.
Stargaze With an Experienced Buddy
A rookie won't be able to see much especially if they lack a basic understanding of what to observe. To make the most out of the experience, take a seasoned stargazer or someone experienced in this field.
These days, it's easy to find stargazing apps too. Download one of the best apps on your phone and use it as a guide. Some apps also help you pick the best night for stargazing to be able to enjoy the best view.
Do Your Own Thing
Don't worry if you are not able to see anything or enjoy the experience. Every first-timer has to go through it all.
Most nights, you won't get to see anything amazing. When that happens, crack open a beer and just enjoy the night. Or you could make yourself a tent and read a book. Just do your own thing to make it a pleasant experience.
Patience
The reason why subscribers love Cox bill pay Customer care service is that they don't test your patience. But things are very different when it comes to stargazing. Your patience will be tested for sure.
Astronomy is not for the impatient. Nothing ever works in the first attempt. You will have to hunt for the wonders again and again. If clouds are blocking the view, there's nothing much you can do about it. The universe doesn't bend to your wishes, right? Experiences like these will boost your knowledge. So be prepared to lose your ego.
Stargaze From Your Flat
If the night is clear, no matter where you are, use the opportunity to stargaze. Sometimes, you don't need the whole sky, just a good view.
You should be able to see the earth rotating as the start tack across the night sky. If you are looking at the sky through your window, compare the view to other ordinary nights. Depending on the location, you could be viewing something really beautiful and one of a kind.
Conclusion
Stargazing is a fascinating hobby for both kids and adults. Whenever you would like to take a break from technology and reconnect with nature by doing something unusual, spend your time stargazing. It also makes for a romantic date idea.
With all these basics, you should be able to prepare for your first stargazing night.