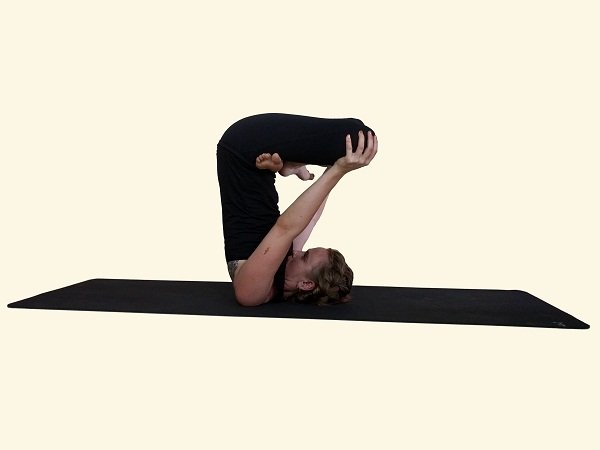 Health and Fitness
Inverted Lotus Pose: These 5 benefits to health is done by doing Urdhva padmasana, know how to do it
Urdhva Padmasana can benefit the body in many ways. In such a situation, know the method of doing this asana and its health benefits.
Urdhva Padmasana is also known as Inverted Lotus Posture in English. And this word is made up of two different words Uddhava and Padma. Let us tell that here the Padma means lotus flower i.e. Lotus flower and Uddhava means going upwards. And it is a bit difficult to do this asana. It requires a trained expert to learn it. It is said that in olden times yogis used to adopt this asana during their penance. Today we will tell you through this article what is the method of doing Uddhava Padmasana. Along with this, its benefits and what precautions should be adopted with it, it will also go.
If you want to learn different types of yoga asana then you can join a Yoga School in Rishikesh.
Method of doing Uddhava Padmasana:
First of all, before doing this asana, you should practice Halasana well. First of all, lay a mat on the ground and lie straight on that mat. Keep your hands on the ground by the side. Now draw the breath inwards and take both your legs upwards. This position is called Halasana. During this, keep your elbows on the ground and support your back with your hands. During this, slowly release your breath in and out. Keep your balance. Bend your legs i.e. bring them in the position of Padmasana. You touch your knees with your hands and give them good support. If you are having difficulty in balancing, then stay in the posture that supports the back. Do not take your hands on your feet. Now take your nose as the center and show your eyes on the navel. Stay in this position for about 40 to 50 seconds. You can also set the time according to your capability. After this, lightly open your feet and bring them to their old state. Now again lie down straight on the ground. Take about a minute to repeat this process again and start only after that.
Note – Before doing Urdhva Padmasana asana, it is necessary for a person to have understanding of Virasana, Halasana, Balasana, Setubandhasana etc.
Benefits of Uddhava Padmasana:
Those who do this Urdhva Padmasana have many benefits, which are as follows-
1- Strengthens the neck muscles.
2- The problem of migraine goes away.
3 – The ability to concentrate is increased.
4 – There is a blood supply to the brain.
5- All the organs of the stomach are beneficial.
Precautions to be taken while doing Energy Padmasana:
Those who do this asana should note that if they have a high BP problem or spinal problem or headache, then they should not do this asana. Apart from this, if he has ever suffered a neck injury, shoulder injury, knee injury, or ankle injury, then he should avoid doing this asana. Apart from this, fix the time to do asanas only according to your ability. Do not increase your time on the behest of anyone. This is a very difficult posture, so follow the instructions given by the experts.
Joining a yoga course is a great way to expand your knowledge about yoga and meditation techniques, on Yogtravel you can find a number of yoga courses that you can choose according to your budget and time.
Note – The points mentioned above show that Uddhava Padmasana is extremely useful for spinal, migraine, etc. In such a situation, doing this asana can prove to be a good option. But as we have told you earlier, this is a difficult asana, so do it only under the supervision of an expert. Apart from this, if you are suffering from any serious disease, then before adding this asana to your daily routine, take expert advice once.