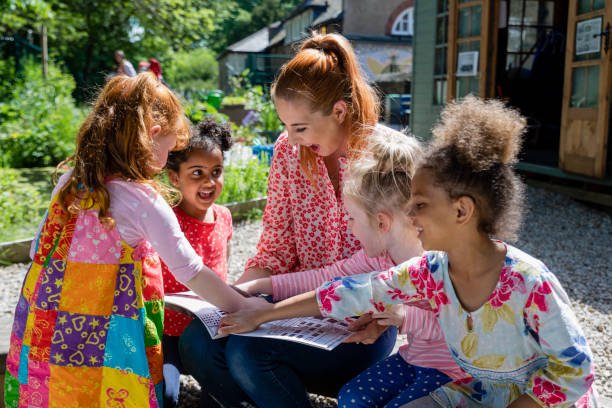 Education
How To Motivate Your Children Towards Education
For the younger generation, educational quality is unquestionably critical. Our generation of young people will be the ones to propel the country forward. We will fall behind other nations if our young people do not receive a sufficient, high-quality education.
As children grow older, they become more responsible for completing assignments and keeping on top of their responsibilities. While some students are eager to do their work on time, others find it difficult to do it.
Parents must play an active role in ensuring that their children complete their homework. It is equally critical that they do not push their children to do so—there is a substantial difference between pressuring and motivating.
It's essential to encourage your youngster to discover drive healthily to establish long-term habits. Compelling your child to do work can lead to resentment of reading time, continually making it much harder to achieve.
Importance of education
The purpose of education is undeniably evident. We can strengthen the future of our country by increasing education. Finding employment for a job is difficult right now.
You are unable to compete with other job searchers if you do not have a good educational background. The greater your educational level, the higher your wage will be, allowing you to live a better standard of living.
As a result, learning is, to some part, the key to growth. Learning does more than just prepare students for employment. Training sharpens our problem-solving abilities and capabilities, enabling people to solve problems quickly and precisely.
We're talking about both formal and informal education when we look at issues. Both are significant.
Many persons who have achieved success in life as a result of their education volunteer to help those who have not had a formal education. Those with a strong intellectual background may undoubtedly serve as a mentor and someone on whom others can rely.
Tips to motivate your children
The majority of high achievers aren't born with the ability to learn. Individual personality does have a role in a child's motivation to study and overall attitude toward school attendance, but most kids who are good learners had to become good learners at some point.
The following are true methods for motivating your youngster to learn. If you use them correctly, your kid or student will find the love of learning.
Create a reading environment

Hand over the control to them

Encourage genuine and open conversation

Concentrate on your child's passions

Share your eagerness to learn

Assist your child in organized behavior
Create a reading environment
Some think that reading is the key to achieving success in life. Literacy is, at the very least, a requirement for academic success, according to us. Children who prefer to read are more likely to appreciate learning.
However, children who have difficulty reading have difficulty learning. Therefore, reading not only expands a child's vocabulary but also teaches their brain how to process concepts and formal communication.
Reading fosters skills that go far beyond academic achievement in language arts classes. Reading skills improve students' capacity to learn in many areas, including academic ones like math and science.
Hand over the control to them
When it comes to employment, some children just know how to control, control, and control. A youngster is more likely to stop learning if they stay in control command of their education.
It's critical to lead youngsters through the learning experience, but it's also critical to give them authority over their learning opportunities.
Give children the opportunity to have direct involvement in their learning choices, whether at home or in the classroom. Providing children with choices is an excellent way to accomplish this.
Allow youngsters to choose their topic to speak about when assigned a writing project, for example.
Encourage genuine and open conversation
Encourage your child or kid to express his or her thoughts about their schooling. Make an open environment where he can freely express his likes, hates, and concerns.
Make sure to support his feelings when he expresses them, even if they disagree. When children believe that their opinions are unimportant or that they are trapped, they are more prone to drop out of school.
Good students understand that their opinions matter and that they may be candid about their learning activities without fear of being criticized, dismissed, rejected, or ignored.
Concentrate on your child's passions
Learning becomes entertaining and children learn when it involves them in areas and subjects that they are interested in. Encourage your youngster into themes and subjects that interest him if you truly want to help him become a good learner.
If he like dinosaurs, assist him in finding engaging and entertaining animal books and stories. Then ask him to name his top five animals and explain why he chose each of them.
Share your eagerness to learn
When that comes to knowledge, enthusiasm is contagious. If your child or learner sees that you are genuinely interested in learning, they are likely to be interested in studying as well.
Help him recognize that learning is a voyage of fascinating discoveries, whether it's literature, science, language, writing, or even arithmetic. Make the most of any chance to learn anything new with him.
Your child will start to share your passion for discovering new skills as he observes the delight and excitement that learning gives to your life.
Assist your child in organized behavior
Organizing your child's papers, textbooks, and tasks will go a long way toward motivating him to learn. Elementary school students' lack of order is typical, but it can also lead to feelings of overload.
Children who are overloaded waste more time and energy being upset and frightened than studying. Help your youngster manage his school materials and tasks with patience and consistency.
He will feel more in control, less overwhelmed, and more eager to study as a result of this.
Conclusion
To conclude, limiting learning to the classroom is one of the worst mistakes instructors and parents can make when it comes to producing kids who are good learners.
A child's intellectual, social, and academic development should extend outside the classroom walls if they want to truly improve their desire and aptitude to learn.
However, several children are deprived of basic education and skills. Several charity organization for education help these children to achieve learning and skills that they do not otherwise.
Read more: Why Does Your Business Need an eCommerce Website Design Company In This New Digital World?