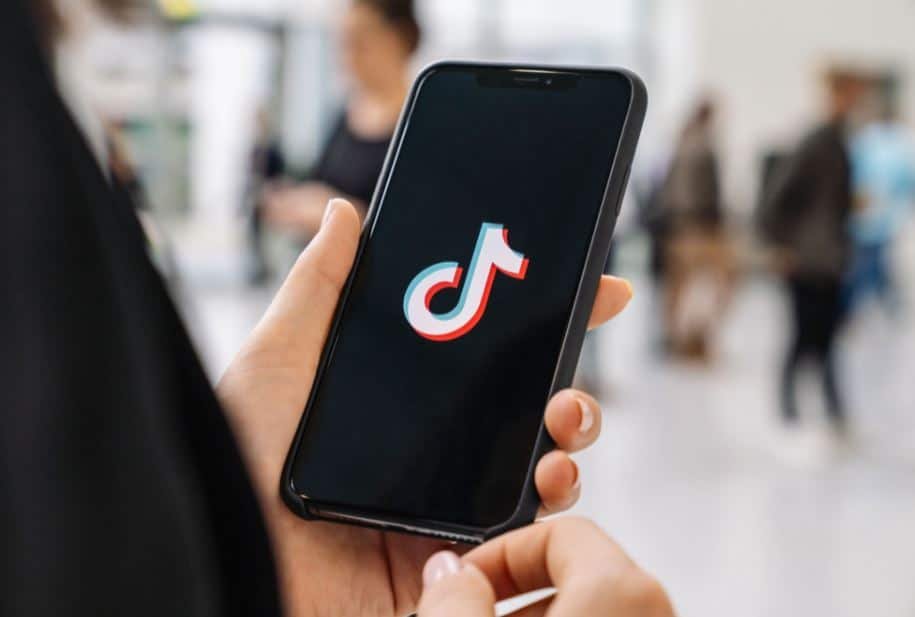 Don't settle in just yet; you still need to discover how to increase your TikTok post's visibility. You can't win on TikTok solely by posting videos, given how many are uploaded daily.
Once your TikTok videos go live, you need proven techniques to increase viewership. Because of this, we go over how to increase the number of views on your posts in this article so you may succeed on TikTok.
Let's get going.
What on TikTok is a "view"?
The word "view," as used in digital marketing, can mean various things. For instance, a video on Instagram must run for at least three seconds to receive one view. On YouTube, the user must purposefully click the play button on a video that the algorithm has determined to be "spam-free."
However, things are a lot easier on TikTok.
On TikTok, new views accumulate as soon as a video starts to play. Additionally, they are taken every time the video repeats, starts automatically or is opened by the same user again.
Why it's essential to monitor your TikTok view count
TikTok views are a terrific sign that your content strategy is effective. It is crucial information if you want to know how to get your TikTok's seen.
Like any content marketing campaign, you must understand which of your pieces of content stimulate the audience's interest. By doing this, you can expand your strategy based on what is effective and produce engaging videos for TikTok consumers.
You can also reexamine any videos that don't get enough views simultaneously. It will assist you in avoiding wasting money on ineffective techniques.
Unless you're ready to experiment with new ideas to see if the numbers increase. After all, TikTok marketing involves much more than just posting excellent content. If you want to become a TikTok influencer, it is unquestionably a requirement.
How to increase your TikTok post's visibility
Here are five easy ways to increase TikTok views without further ado.
Watch trending TikTok videos.
By leaving comments on popular videos on TikTok, you can increase exposure for your business. Finding popular, pertinent videos that captivate your target audience is crucial in this situation.
By typing a hashtag appropriate to their industry into the built-in search field, you can locate them. TikTok will provide you with a selection of popular videos where you can start interacting with your target audience in a matter of seconds.
Some concepts are:
Leaving encouraging comments on other TikTok creators' postings
Adding value via sharing knowledge

answering questions on TikTok
Mention any particular video you want people to watch if you like. It will assist you in directing more viewers to your TikTok videos as long as you contribute something worthwhile to the discourse.
Upload the video again with other hashtags
On some platforms, the comments section makes it easy to add hashtags after the fact. Unfortunately, TikTok cannot be compared.
The only solution if you neglect to include searchable hashtags in the caption of your video is to re-upload it. 
To start, go to the video you want to re-upload, select "More," then "Save video."
The next step is to re-upload the video to TikTok as usual. Remember to include the hashtags you want to use this time, though.
The good news is that TikTok can provide you with a list of suggested hashtags. Select "Hashtags," type your first hashtag, and then scroll down to see the list.
Re-post at the appropriate time
Your TikTok post may occasionally perform poorly for no other reason than bad timing. You may fix this by re-uploading your movie using the scheduling feature built into TikTok.
Transfer your video first to your computer. When finished, use your web browser to log into your company's TikTok account.
Then, select "Upload video." As usual, upload your video and include all the required information, such as your caption and hashtags.
Make use of TikTok's "Promote" function
TikTok gives producers the chance to market their videos to a targeted audience. But first, you have to buy "coins" to pay for your advertising campaign. Tap the "More" button and choose "Promote" to spread the word about an existing video.
The software will walk you through every configuration step, specifying your campaign's duration and defining your advertising target. Using TikTok's audience targeting tool, you may also design a unique audience for your campaign.
Your campaign has officially launched, and other TikTok users should see your video as an advertisement.
They will resemble genuine TikTok postings in appearance. The "sponsored" tag and any CTA you've placed will be shown as the only differences at the bottom.
Distribute your article on additional social media networks
Unfortunately, it cannot be changed once your TikTok video has been published.
The good news is that a program like Likesforyou may still be used to promote it on other platforms.
Go to your dashboard first, click "Publish," and then select "Publish a single post."
Make sure to choose the profiles you wish to utilize so that your TikTok content will be promoted automatically throughout various social networks. To proceed, check the boxes next to "Social Profiles."
After that, select the "Add a link" box and paste the TikTok video's URL.
Remember to make a captivating caption and use the proper hashtags. These will aid in increasing the visibility of your TikTok videos on websites like Facebook, LinkedIn, and Instagram.
After completing the details for your article, click "Next" and then "Schedule."
Why your TikTok videos don't have views
Ensure you avoid committing any of the following errors to avoid having your TikTok videos perform poorly:
video posting without a planned schedule

not releasing videos of a high caliber

submitting movies to TikTok that are against the community guidelines

You only publish promotional content on TikTok.

Obtain more viewers. Obtain more fans.

You now know how to advertise your TikTok videos after publication.
Remember that social media marketing, whether done on TikTok or any other platform, calls for a reliable and consistent plan.
You require a cohesive social media platform to assist you in organizing your content strategy and monitoring essential engagement metrics.