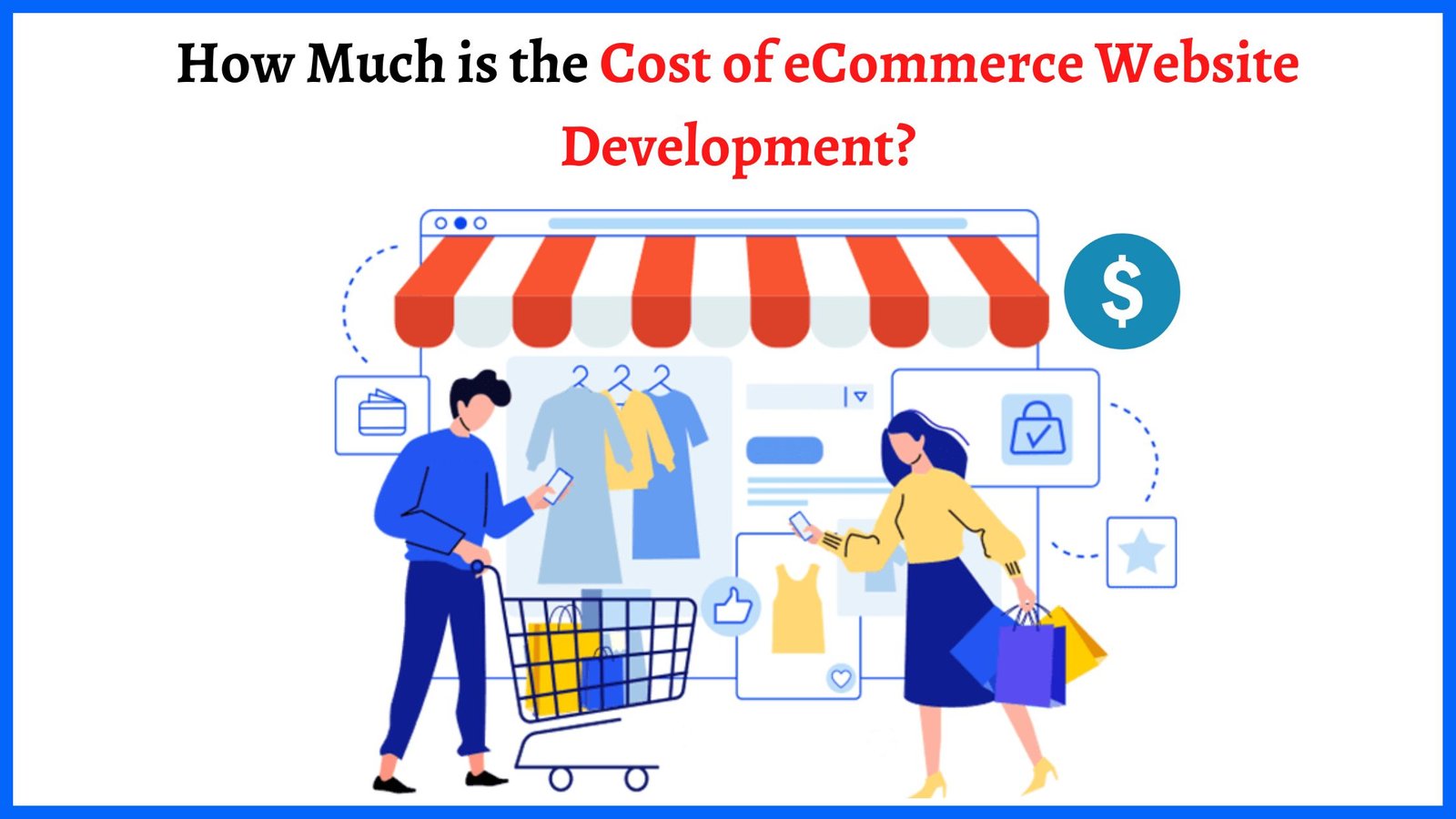 Are you planning to move your retail business online? Creating an eCommerce website is not new for a business owner like you, but knowing the factors involved poses a challenge. Especially the question about the cost of eCommerce website development is more significant. Once you have an idea of the cost, you can go in the right direction with available finances.
Moreover, the cost to build an eCommerce website cannot be determined forthright without understanding the multiple factors affecting it. Indeed, there are many factors that impact the eCommerce website cost, such as your requirements, complexity, license fees, features, etc. Also, the cost may vary with the eCommerce development company you choose. As a result, it becomes hard to answer how much it costs to build an eCommerce website.
Read on to find out the average cost of an eCommerce website and the relevant factors that determine the cost.
Key Factors That Influence eCommerce Website Development Cost
A website is not built in the air; it takes time due to a complete process. You need to discuss your requirements, and your developers can build it as per your specifications. Therefore, determining the cost of an eCommerce website prior to discussing your needs is hard. But there can be some estimations. The following are some important factors that play a role in determining your website cost.
Type of website
The eCommerce development cost can vary based on what type of website you wish to create. You may want to create a B2B, B2C, or multivendor eCommerce website. These different types of eCommerce websites differ in their features and business models. So, the eCommerce website can cost you different in various cases.
Development Type
Another crucial factor influencing the cost to build an eCommerce website is the type of development you choose. There are two ways to develop a website: using a prebuilt template or creating a custom one from scratch. The eCommerce website cost will vary with which option you choose.
For instance, a prebuilt theme might be available for free or a few hundred bucks. But they provide you with cookie-cutter websites without uniqueness. So, investing in a custom eCommerce development is more beneficial; that will obviously cost you a few more bucks.
Development Team
To answer how much it costs to build an eCommerce website, one more thing to ponder is to decide on your development team. In order to create a unique and quality website, you need to choose the right eCommerce development team. It can be an in-house team, or you can outsource the project. The cost is higher in the case of an in-house team because you need all the development infrastructure, pay salaries, rent, and bear other expenses. However, if you outsource a project to an eCommerce development partner, you can save more bucks as you just have to pay for their services and avoid other expenses.
Verdict on the eCommerce site development cost
There are other factors like project scope, complexity level, functionalities, license fees of the technology used in the development, etc. The website development platform you choose, plugins, and website theme majorly determine the cost to build an eCommerce site. A platform like Magento (Open source) is available for free, but a platform like Shopify comes with numerous plans.
However, the cost can be higher or lower based on the customization you can do using themes and plugins. The average cost of eCommerce development could be between $10,000 to $80,000 or more, depending on your needs.
Also Read Technology