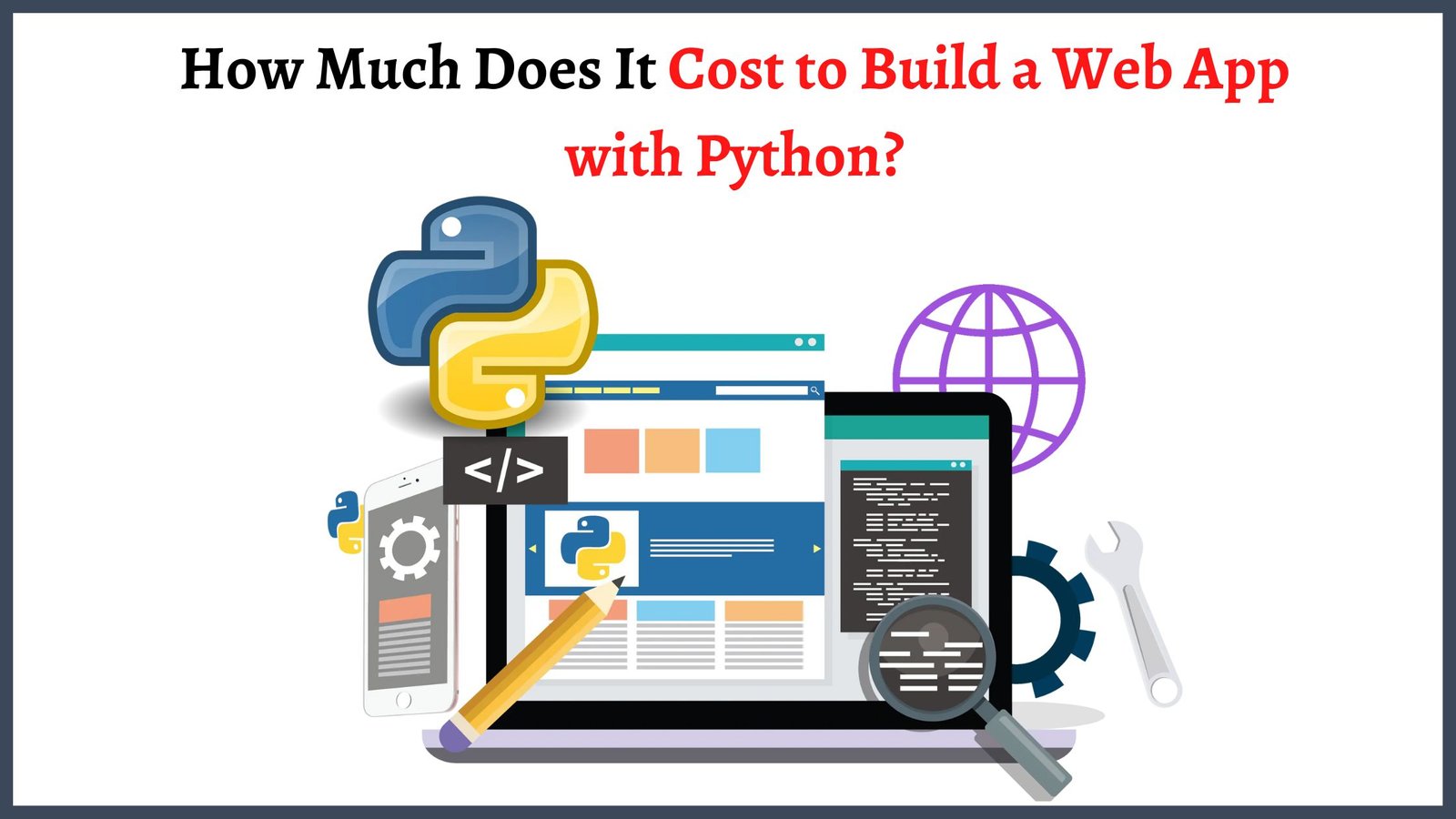 Python is becoming more and more well-liked, and programmers will use this as a valuable option in the near future. This is a fantastic programming language since it allows the developer to satisfy all the basic needs of a web application.
The question regarding web app development cost must be on your mind if you also intend to create one using Python. This blog will provide a development cost estimate along with factors on the overall cost depends.
Factors that Influence Cost of Web App Development with Python
Features and Functionalities
When you plan to develop a web app using Python then, you must not forget the cost involved in its features. The complexity of features highly changes the web app development cost. It takes much more time and effort to develop advanced features such as third-party integration, web app notifications, live chats, etc.
Increased development time directly indicates a rise in overall web development cost. Also, the experience and expertise of a Python web development company also determine the cost of web app creation. 
Location of the Development Company
The final development cost is influenced by the potential agency's location. Typically, agencies bill by the hour, and the total number of hours is multiplied by the hourly rate. An approximation of the development cost according to location for India is 20 – 30 USD/hr, and for
the USA, it is 100 – 150 USD/hr.
Therefore, you can choose a company that offers Python web development services based on your project requirements and budget. Also, if developers in your native country are available at a high cost, you can go for offshore hiring. 
Product Scaling
The development team receives a response to the task at hand once the Python program has been deployed, depending on how it performs.
In the event of a favorable reaction, the client requests an expansion of the product's feature set, modifies the user interface, and scales up the app server to support numerous concurrent users.
Scalability raises the price of post-production for a Python project. Once a business proposal is approved, Python frameworks are built to scale well. Scalability enables any necessary modifications to the application's existing functionalities.
Web app maintenance Cost
Businesses frequently forget about the application's maintenance costs. However, it significantly impacts how much web application development ultimately costs. Since the application will be accessible via search engines, you must periodically update it to give users a consistent, smooth experience.
Making your users feel unique when using your program is the main rule of application development. Therefore, when it comes to maintenance, you must choose the right Python web development company that can offer you the required services.
Cost of Web App Development Using Python
A single Python web app typically involves the work of numerous tech specialists, including front-end designers, back-end programmers, testers, and quality analysts.
A Python development service provider would often provide a pricing quote between $3000 and $30,000 to create a Python web application.
Wrapping It Up!!
The procedure's main component is the amount of time spent constructing a web application. The development time may change depending on the customization and features you select. The application should be completed in three to five months; however, hosting it might take some more time. Determining the exact amount of time needed
Read More Technology