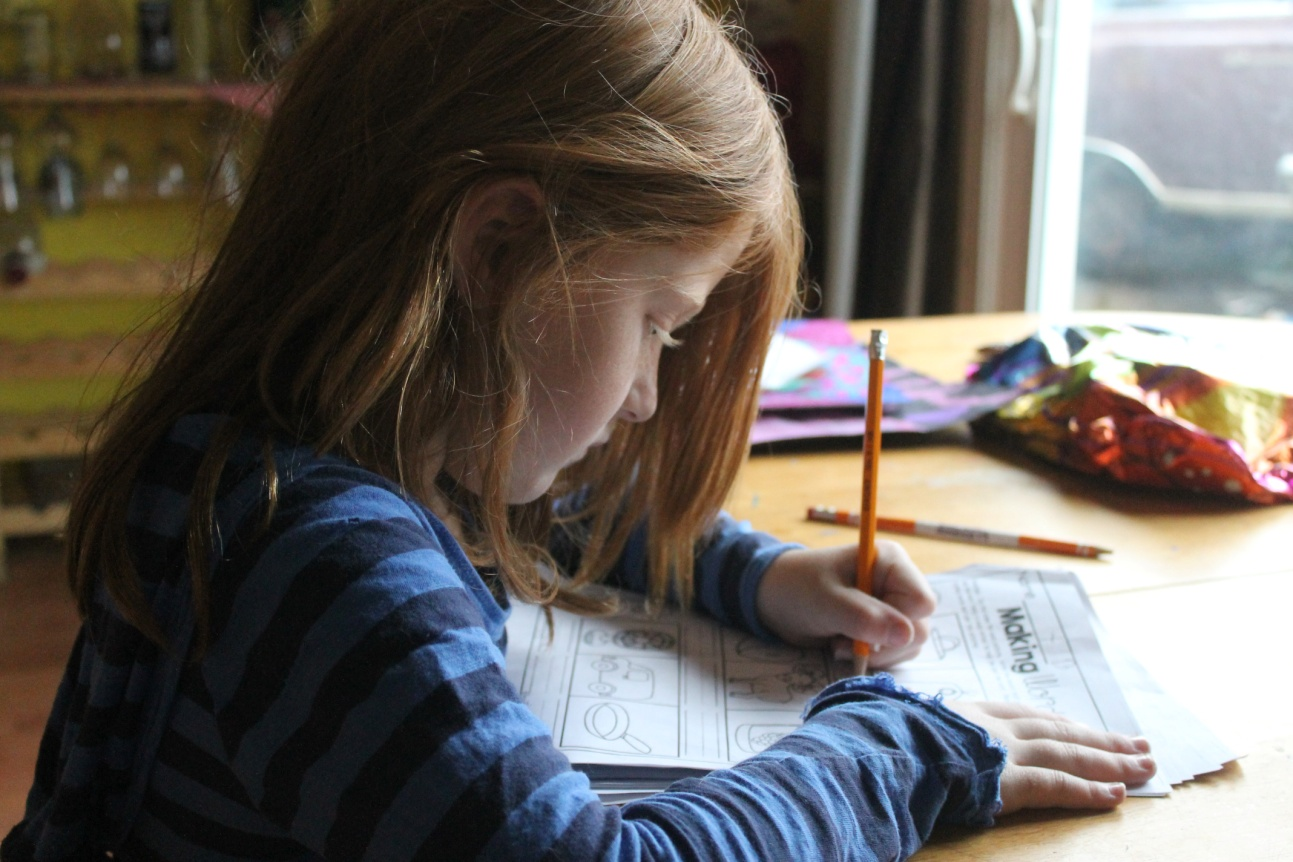 Education
How Do You Support Someone Writing A Thesis?
Someone Writing A Thesis
Your best friend may have canceled the plan just because he/she is working on a thesis. You may wonder why your friend is undergoing so much stress when online thesis help services are always there to help you.
Working on a thesis by yourself helps improve your skills and knowledge. Several other reasons are there too why students sometimes want to work on a thesis on their own. And as a friend or classmate, you always need to support them.
Remember that your support will motivate the writer and will help them to produce a high-quality and error-free thesis paper. Let's discuss several ways by which you can support a person close to you who is working on a thesis.
1. Reach out to them-
Contacting people who have no interest in you or your work and patiently enduring all of the times they decline to see you, cancel appointments at the last minute, or stand you up is a significant portion of fieldwork.
It is challenging for the writer to muster the motivation to begin the same procedure with pals to create weekend plans at the conclusion of a week like that.
Do each other a favor and make contact if you haven't seen one other in a while. If you've already made plans, try your best to stick to them, and show grace if you must change them.
Remember, meeting with your friends is not always about having parties or going out. You can meet and help them with the research work, give them a few suggestions or help them with editing.
2. Understanding that the schedule is unpredictable-
As a friend, you will have to understand how important the dissertation is. A well-researched and written dissertation can help your friend to get a job or an interview.
For example, you people made a plan to have dinner together, but something may come up, and they may cancel the plan. As a friend, it is your duty to support your friend at that moment, wish them luck and tell them not to feel sorry.
After a few days, you can reach out to them by asking how the interview went and when you can meet again.
3. Make low-key plans-
After working diligently on the dissertation for one week, your outgoing friend can begin to feel introverted.
Sometimes they may want to see you after a week of intense social contact through interviews or observation.
But they lack the strength to meet you in a noisy, crowded public place, to be a social butterfly who must talk with strangers or entertain a group of friends by taking an active role in a conversation that moves quickly.
Support them by making plans at home. For example, you can cook for your writer's friend and call over for dinner. Or you can go to your friend's place, cook together, and enjoy the day.
4. Sometimes your friend can be chatty-
Working on a dissertation asks for a lot. Writers have to keep researching until they find the appropriate information. And the person may have to spend days barely talking with anyone.
But once your writer friends meet you, they can become chatty. Your friend can talk for hours about everything, such as work and the hectic schedule.
Even if you want to say anything, resist yourself or say when the time is right. Remember that your friend was not able to talk properly with anyone, and you are the one in front of whom he/she can open up.
On the other hand, your friend can be quiet too because of stress or other reasons. No matter how their mood is, you just stick to their side always.
5. Ask your writer friend about work-
Your friend might be shocked at how little they discuss it with others, considering that it consumes the majority of their waking hours.
Even while they never want to burden anyone with their work experiences because they are studying something so horrible as sexual violence, there are many occasions when they just want to discuss their work with someone.
Starting a discussion about a dissertation can be frightening for non-academics, but it doesn't have to be
They don't need you to change the direction of your dissertation with some wonderful academic insight, but they do need someone to give them space to absorb that interview that has been keeping them up all night.
No matter what topic you are having a conversation with your friend but always try to ask them about their work. For example, ask them about the progress of their dissertation or the topic on which they are working. This will motivate them and make them feel supported.
6. Remind them that it is 'not ok to be not ok'-
Any Type A academic aspirant who writes a dissertation may exhibit their worst meticulous tendencies.
They were not prepared for how deeply that has permeated their own lives. Remind your friend that you want to be there for them even when they're in emotional wrecks or feel miserably unqualified to handle the tasks they are working on.
They will undoubtedly appreciate everyone who compliments them on their work, but they also need to know that you would stand by them and love them unconditionally, even if their endeavor is a failure.
For example, tell them that you will still support them even if they miss the deadline of a project which is based on report writing help services.
It may happen that the dissertation which your friend is working on may not turn out to be great, or the topic was so difficult that they may miss their deadline. As a friend, you will always have to be by their side and help them in every possible way.
7. Celebrate-
Since writing a dissertation is a mammoth task, it is simple for individuals who are in the thick of one to forget about the incremental successes they are experiencing.
Let's use it as an opportunity to share a bottle of wine, visit a favorite restaurant, or rewatch a guilty pleasure movie if you notice that your pal is missing the celebration.
This also applies to terrible things! If you are aware that your friend had a particularly hard week, this is a fantastic opportunity to suggest a toast to celebrate the fact that it is now over.
8. Academic assistance –
You may not have much interest in research or editing, but you always need to ask them to reach out if they need any kind of academic help.
Helping your friend is working on a dissertation may not be as easy as giving an online exam.
If you don't have any idea about the way research needs to be done while working on a dissertation, then you can take the help of the internet. Watch a few youtube videos or read.
Wrapping up,
These can be considered as all the ways which you, as a friend, can follow to provide support. Remember, other than helping them academically; you also can help them by always motivating them, listening to their problems, and making low-key plans.
 Author bio
Alison Lewis is a freelance thesis writer. She is also associated with MyAssignmenthelp.com and delivers thesis help services. Ms. Lewis also has interests in traveling and photography.