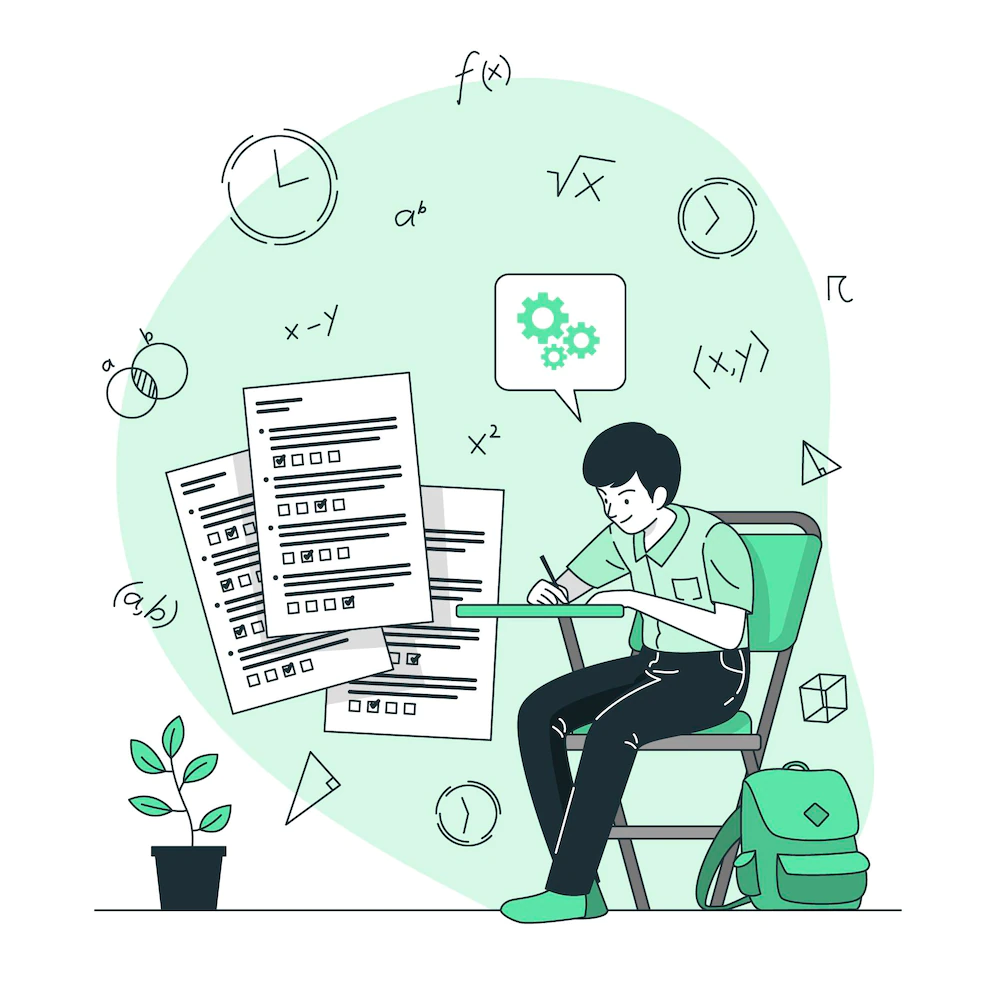 Tech
How AI Proctoring Can Revolutionize Practice Tests for Tutors
Millions see private tutors or after-school Indian families as a fast fix. In fact, they are prepared to spend a sizable sum of money to enroll their children in schools that will give them an advantage over their rivals. For the record, private tuition costs Indian households over 25,000 crores, which is a sizable sum. To put things in perspective, 13% of the entire cost of education is spent on private or after-school classes.
The pressure to perform well on tests or academic pressure that is frequently too much for both students and parents is the cause of such high spending. And paying extra tuition after high school or college is the only way out of this predicament.
Private education is costly
For 1:1 lessons, private tutors typically charge between Rs 1000 and Rs 4000, whereas group lessons can cost anywhere between Rs 1000 and Rs 6000. You would expect a return from investing such a large sum of money. But are you getting the desired return on your investment?
As an illustration, private tutors spend significant time administering tests rather than merely educating. This is a waste of time that could be spent teaching, holding sessions to clear up doubts, or just not invigilating. However, the following query is, "How?"
The solution is an Online Exam Monitoring System.
What is a remote proctoring system powered by AI, and why should one be used?
An easy way to administer online tests without cheating is to undertake a systematic review of AI-based proctoring systems. It delivers an exam malpractice detection system that is powered by AI-driven algorithms and helps with precise user verification.
These systems analyze behavioral changes using deep learning to produce precise reports and insights. In reality, well-known companies in the sector, including e-learning giants like Byju's, universities like Mumbai University, and educational institutes like Welingkar, S.P. Jain, IIMs, and others who provide online distance learning programs, are already utilizing online proctoring systems.
To accurately build, familiarise, and fine-tune each event stated in the system, AI-based online monitoring test systems must first be trained through recurrent proctoring processes before being implemented in the actual world. For instance, if the examinee is not looking at the camera, has turned it off, or has used a different ID card with a different face.
Such occurrences are examined, classified as unfair ways, and then included in the training data set for the system. The online proctoring system eventually prepares to catch them in real life after training them by putting them through every possible instance of fraud, theft, or cheating.
The following areas are typically covered by online proctoring systems:
recognizing identity fraud
evaluating behavioral trends
Track down any content theft
Speech synthesis
detection of the facial, eye, and mouth movements
Systems for proctoring AI exams promote healthy competition among students and free up teachers' time and resources for classroom instruction. Let's examine a couple of the benefits:
 Students Advantages
They have more freedom to choose when to administer the exam.
Students' locations are irrelevant because the online proctoring technology offers remote tests.
Students feel more private during online tests.
Parents Advantages
By doing away with the requirement for on-site invigilators, online proctoring systems save up time that could be spent instructing students rather than watching over tests.
Since the tests can be taken online, they can be scheduled after class so as not to interfere with the instructional period.
Teachers Advantages
Because online proctoring solutions are practical and economical, it is possible to regularly review students' progress with brief tests and assessments.
Additionally, it provides a chance to scale the assessments on a much larger scale. Even international tests can be given by tutors.
Systems for online proctoring improve trust and security.
The turnaround time for releasing results and marking assignments is greatly shortened by these technologies.
Wrap up
The education industry has been transformed by Ai-Based Remote Proctoring Software. They aren't merely a way to catch students who use unethical tactics and cheat. Teachers, students, and parents can all benefit from these systems.
Tutors can save your kids money and valuable learning time by utilizing the most recent technology in the education sector. Additional coaching sessions are not a viable option today, given the pace of progress. A pupil can only be guaranteed a good future by someone who can provide them with the best.