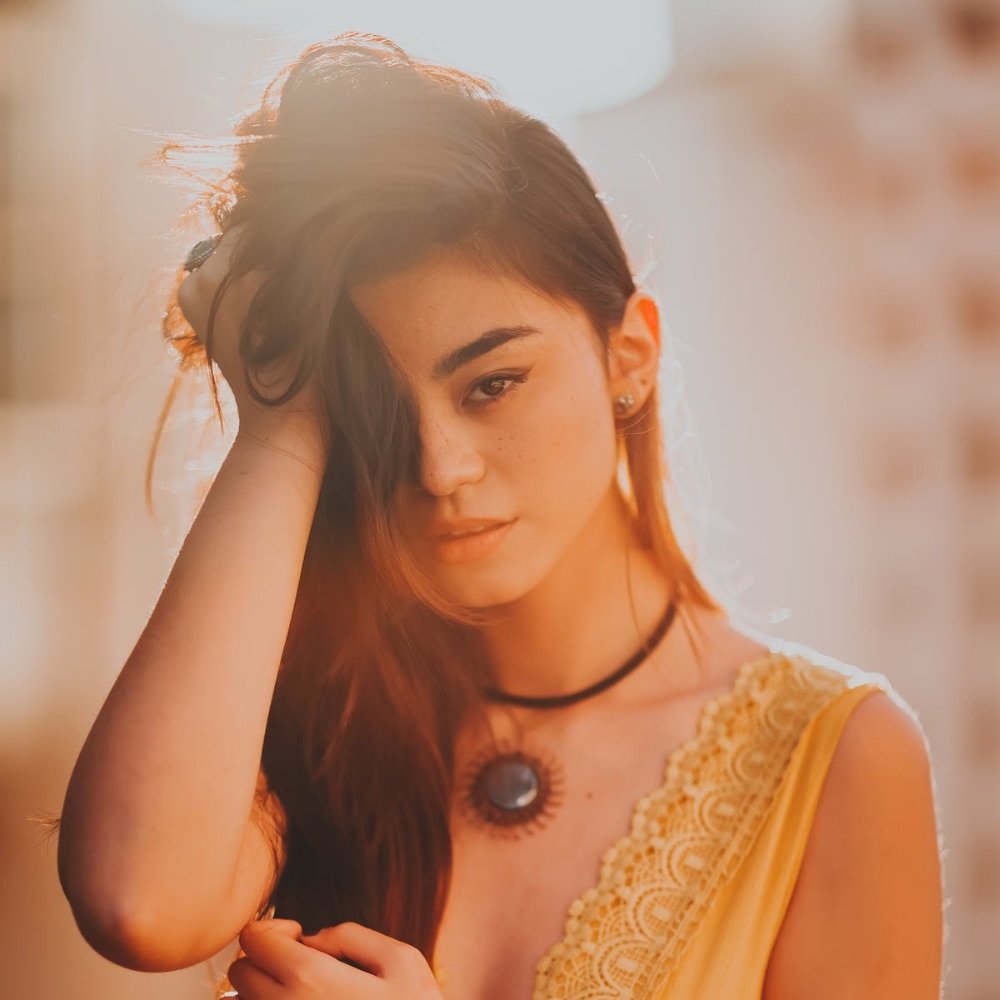 When choosing a hairstyle to slay, it's critical to select the one that best compliments your facial shape. Even if you choose a gorgeous hairstyle, it will be challenging to pull off if it does not compliment your face. Know how to select the perfect hairstyle for yourself? Don't worry, as we are here for you to choose the right hairstyle which best suits your face shape.
For Rectangle Face Shapes:
Having a rectangular face shape is always a great shape to soften the areas of your sharp jawline and your forehead. So for that, a soft layered hairstyle that enhances the cheekbones is the ideal choice of hairstyle. Or your can style your hairstyle with a long ponytail extension to show off the jawline
Instead of keeping your hair long to elongate the face, you can also choose always to have a short haircut. For long hair, you can cut it into layers near your face. Or you can also choose curly, wavy, or blowout textures to soften the sharp sides of your face. Get balayage on dark hair when styling your hair in layers
If you want to keep bangs, choose the soft, rounded bangs, or try the curtain bangs over square-style blunt cuts.
For Oval Face Shapes:
The oval face shapes give you a well-balanced face shape, and you can also achieve so many varieties of hairstyles. However, the kind of hairstyle which stands out the most are long hair and short pixie haircuts. For an extra dramatic look, get a balayage blonde hair!
Want to go for a chic hairstyle? Then go for a bob haircut or even a pixie cut. These hairstyles are one of the most suited to your oval face shape. But if you want to have a long hairstyle, then instead of chopping them in layers, style them in waves and curls to keep them from dragging down the face.
For Square Face Shapes:
For a square-shaped face, you will have to wear the kind of hairstyle which will soften the features on your forehead, cheekbones, and strong jawline. You can style your hair in a side-parted style as it will complement your bone structure.
Also, you can keep your hair long with airy layers in a brown hair balayage for square face shapes. A short layered bob is another way to style. Side-swept bangs with a layered bob will surely make you look chic!
For Triangle Face Shapes
For your triangle face shapes, you can pick layered hairstyles. This way, the layered hair will allow you to balance your jaw and minimize the bottom-heavy appearance of the face. However, you will also have to make sure that you finish your looks around the cheekbones and the eyes.
You will have to bring attention to your jaw for a short hairstyle, so get a pixie cut or short bob haircut if you want to style your hair short. You can also style them in a balayage remy tape in hair extensions. Choose to wear your bangs in side-swept or light wispy styles as they tend to look their best.
For Round Face Shapes
Round face shapes are similar to oval-shaped faces as there are different hairstyles that you can do on round face shapes. However, you can use the type of hairstyle which will give your face beautiful cuts and shapes.
A long layered hair with balayage clip in hair extensions before and after with a choppy pixie cut will look best for your round face shape. Choose the long layered haircuts if you want to keep your hair long, as they will help bring the form to your jawline. For lengthening your face, you can also add a short strand of hair in front of the face to finish the look on your eye.
Conclusion
One of the most crucial aspects to consider when choosing a new haircut is your face shape. Rather than following the latest fashion trend, pick a style that complements your face shape. The appropriate cut will elegantly frame and balance your face while presenting your best features for a beautiful and complementing appearance, whether your face is a rectangle, oval, square, circle, triangle, heart, or diamond.