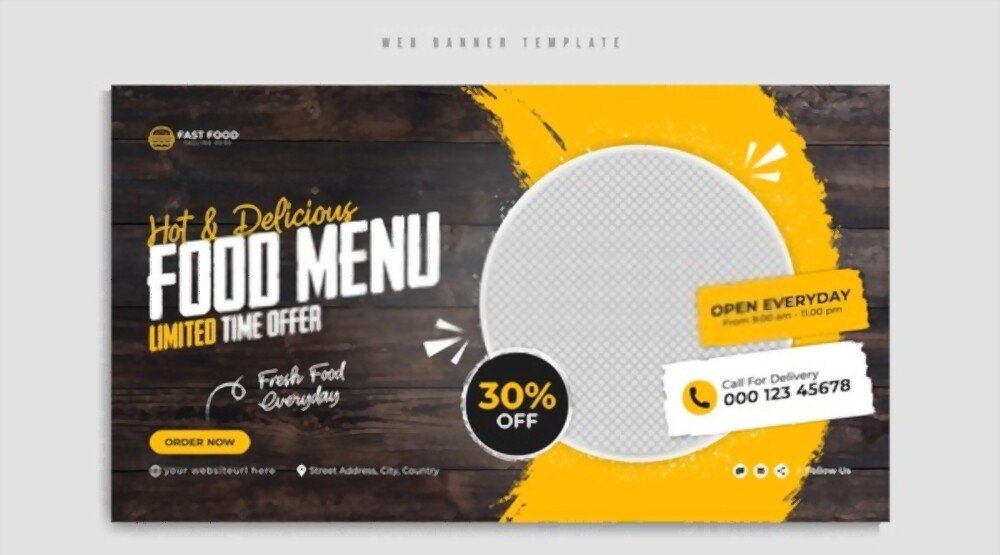 Food website design templates are available in a variety of styles. There are some websites that offer a minimalist design, while others are designed to be full of color and graphics. Regardless of the style, you want to use, the most important thing is to create a site that is attractive and user-friendly.
Majesty
If you are in the food business and want to create a professional website, consider using a food website design template. These templates offer clean, trendy designs, professional layouts, and many useful features to help you build a site that suits your needs. You can find these templates in both WordPress and HTML, and they are available for free or for a small fee.
There are many different types of food website design templates. Some of them are very flexible and allow you to use them for a variety of food businesses.
Some of the options include Majesty, Craft, and La Carte. All of these templates are great for food websites. They have a modern, responsive design and easy customization. Plus, they have tons of useful features, like image backgrounds and creative fonts.
Another good option is Fooday. This HTML template was created with restaurant owners in mind. It has a fully functional layout and is Retina-ready. The template has four homepage designs and lots of inner pages. It comes with several libraries. Moreover, it is also a responsive template, which means that it will look its best on any device.
Pizza Cafe is a great template for a pizza or fast food restaurant. With this template, you can feature your menu, images, and online orders.
Restabook
Restabook is a food website design templates with a responsive and modern design that helps in spicing up your online experience for your clients. You can easily set the color for your site to be in light or dark versions.
The template is ideal for any kind of restaurant, fast food, cafe, or other food-related businesses. It has more than 6500 icons and a video background that can be used to embed videos from Vimeo and YouTube.
The homepage of the template has three menu pages that can get customers hungry. In addition, the home page offers links to other sections, such as about us, contact, gallery, and more.
The theme is compatible with Bootstrap, which is known for its compatibility with different devices. It is also crafted with valid HTML5 that gives a smooth and streamlined performance.
The Restabook template has a functional Ajax contact form. There are also several header slider customization options. And you can customize the rest of the homepage to your liking. Moreover, you can add videos on the background using HTML5.
If you are looking for a website template that is simple yet powerful, ESP Webzing is the right option for you. This website template comes with a wide variety of features, such as the Team plugin and custom widgets. Another great feature is the Snazzy Maps plugin.
Foodoliv
Foodoliv is a prestashop theme with a pixel perfect design, multiple language support and a slew of other features thrown into the mix. This is a complete package that will impress your customer base. In addition, the template comes with an enticing set of free fonts and a fully functional footer to boot. The best part is that it is entirely customizable and ready to roll in a matter of minutes.
The template is packed with features, from the parallax effect to the slick animation. Aside from the design, it is also built with SEO best practices in mind, so your page will rank high in Google and other search engines. And while you're at it, be sure to take advantage of the easy-to-use theme customizer. It's worth taking the time to do so if you're looking to create a website that's a true reflection of your business.
As the name suggests, the template features a Bootstrap framework, which boasts a collection of 9 skins and hundreds of pre-built pages. Using the Bootstrap framework, you can build a site that's as rich in features as it is visually appealing. Some of the notable features include an advanced UI elements kit, a slew of handy design options, and plenty of images to spruce up your ecommerce site.
CafeZone
If you want to launch a website for your food business, you might consider getting one of the templates offered by CafeZone. They offer clean and modern designs. Plus, they are super responsive. That means they will display your site beautifully on any device. You can also choose from a variety of themes to build your website.
Restaurant HTML templates are specially designed to give users a fantastic experience while browsing your food business's website. These designs are modern and are made to fit with today's web design trends.
You can also find templates that are fully responsive. The templates are based on Bootstrap, which makes them very flexible and easy to use. Also, many of them are based on WordPress, which means you can easily modify them to suit your needs.
Food website templates are designed in trendy fonts and colors. With the help of WooCommerce integration, you can add products to your website and sell them. This is also a great way to promote your business online.
Using a restaurant HTML template, you can make your food business website look stunning on any type of device. Plus, you can create your own layout and design with the help of drag and drop method.
Dawat
Dawat is one of the best food website design templates on the market. Designed with validated HTML5 and Bootstrap, this template boasts a modern, mobile-friendly layout. You can even post events, write about your company, and add images of your products to your homepage.
Using a food website template can help your business grow. It can also save you time, and give you more time to write engaging content. With the right template, you can have a fully functional webpage in less than a week. Plus, you won't have to deal with coding errors and expensive web design software.
Several free food website templates are available. However, it is always better to use a premium food website template if you really want your restaurant's website to stand out. These themes come with features such as advanced template customization, WooCommerce integration, and more.
A good food website template should feature a working contact form. This will allow visitors to make reservations from your site without leaving it. Other useful features include a video background, image carousel, and a nifty menu.
La Carte is a Bootstrap based theme that comes with three demos and a nifty contact form. The template is also enhanced with a couple of other cool features including a scrolling content loader and CSS animations.
Kruton
Whether you run a restaurant, cafe, bakery, or food blog, you are going to want a well-designed food website design template. The design can really spice up the experience for your clients online. Here are some of the best food website templates you can use to build your dream website.
The Pizzaro food website design template is a sleek, responsive, and SEO-optimized web theme for restaurants and pizza shops. It has numerous custom features and page styles that help your business succeed.
La Carte is a Bootstrap-based, multipurpose, and responsive website template that can be used for a variety of purposes. It boasts three color schemes and offers a working contact form, CSS animations, and more.
Pearl is another multipurpose food website design template. It offers a variety of features that include a drag and drop block building interface, an advanced blog layout, and plenty of great options. Moreover, it is fully responsive, which means you can be sure that it will look its best on any device.
In addition, it has a built-in Instagram feed, a custom form builder, and a few other handy tools. You'll be surprised how easy it is to customize the look and feel of your website.
Pasta
Pasta is a favorite dish of many. It became popular during the 14th and 15th centuries because it was easy to store and eat. In fact, explorers found pasta convenient on ships. Afterwards, it became a very popular food around the world. Moreover, it is very easy to prepare it.
If you like cooking pasta, then you should consider opening a pasta restaurant. You can create your own menu and give it to your customers. This way, you will be able to know how well your business is doing. Additionally, you will be able to monitor your products and staff. Also, you will be able to see how your community perceives your business.
One of the best ways to do this is by creating a website. With the help of the pasta template, you can have a good-looking website that can attract many clients. The template includes mouthwatering images and a simple navigation. Moreover, it is designed to be compatible with all devices.
Lastly, the pasta website design templates can be customized to suit your needs. You can add images, change colors, and modify the content. And you will also be able to get a free logo maker to create attractive logos.
Thanks for visiting the website.