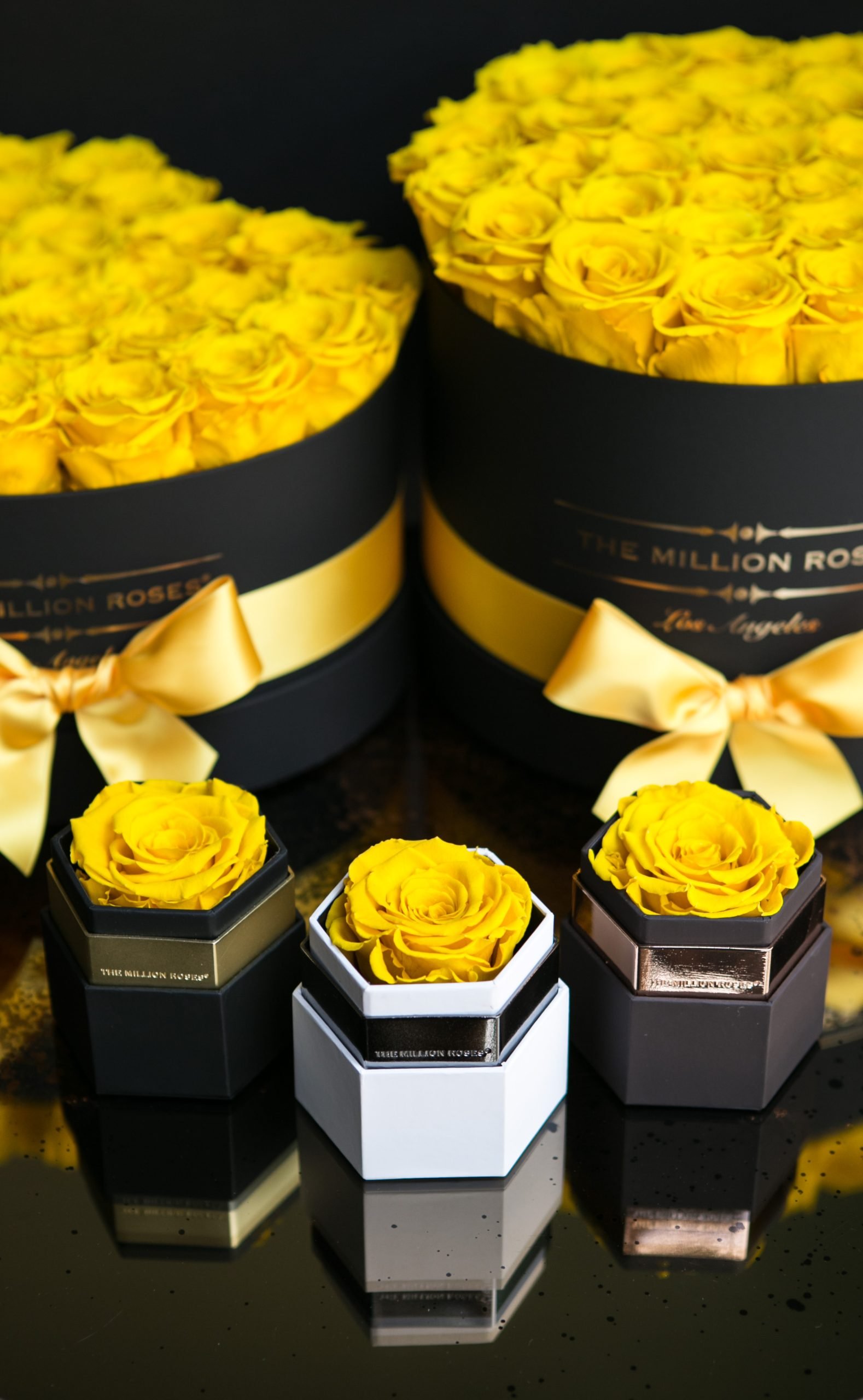 Business
Celebrate International Day of Friendship with Yellow Roses
International Day of Friendship is coming up on July 30th, and you know you want to do something special for your best friend. You've been thinking about how to celebrate for a while. This is a person who has been there when you've needed them most. And you've been there for them too. You know one thing: you want to get them a memorable gift that will always remind them of all the good times you've had together. Why not give them the gift of yellow roses?
But not just ordinary yellow roses. Roses that last. You want roses meant to last a year or longer. These are real roses that have been carefully preserved to maintain their bright color for years. What better way to celebrate a day dedicated to friendship than with yellow roses that stand the test of time—just like your bond. Here's why these roses make the perfect gift that will be remembered forever.
Yellow Roses Are a Symbol of Your Friendship
This is the best reason to celebrate International Day of Friendship with yellow roses. This color has a few different meanings, but friendship is at the top of the list. When you give the gift of a yellow rose, it symbolizes just how important your connection is. You've been through everything together. There have been good times, tough times, and everything in between. But through it all, you've stuck together, made memories, and you're excited to see what the future has in store. That's what friendship is all about. It's about being there for one another. It means being that shoulder of support and the person who laughs at all their cheesy jokes. The yellow rose symbolizes all of that and so much more. And when you give your friend a yellow rose that lasts for longer than a year, you give a symbol that truly lasts.
Preserved Roses Are the Gift That Keeps on Giving
Roses are a great gift, but preserved roses can help you show your best friend how much they really mean to you. A rose by itself can be a symbol of love and appreciation. Preserved roses are real roses, grown and picked for their beauty. When they're preserved, that beauty is transformed to last much longer than traditional roses. On the outside, a preserved rose looks like the quintessential rose. But on the inside, something incredible takes place. You're left with a rose or bouquet that looks phenomenal—and requires very little care. Preserved roses can be displayed front and center in your friend's home. And day after day, month after month, they'll retain their vibrancy. What better gift to give than a collection of preserved yellow roses to capture the beauty and longevity of true friendship?
Yellow Roses Are a Ray of Sunshine
Yellow roses are vibrant, like a perfect ray of sunshine. They represent friendship, and they also represent happiness and joy. We all deserve happiness in our lives—your best friend very much included. This is another reason these roses make such a meaningful gift. They're the sparkle of sunshine they need on cloudy days. When you can't be there for your best friend, all they have to do is look at your gift as a reminder of all the happy times you've had together. Even when skies are clear and blue, some colorful roses can brighten their day even more. And with your gift, they can count on that ray of sunshine being with them for years to come.
About The Million Roses
A bouquet of preserved roses is the perfect gift, no matter the occasion. The Million Roses can help you show your affection and give a gift your loved one will remember. A box of roses from The Million Roses can last for years. From black roses and red roses to a custom rose box or crystal rose arrangements, The Million Roses offers something for everyone. These freshly cut and hand-picked roses are perfect for showing your love and appreciation. With The Million Roses, you can decorate your house with a heart roses box or gift a single rose to your lover. There are a million possibilities. When you need a gift that matches your everlasting feelings, choose The Million Roses.
Give the gift of brilliant yellow roses at https://themillionroses.us/