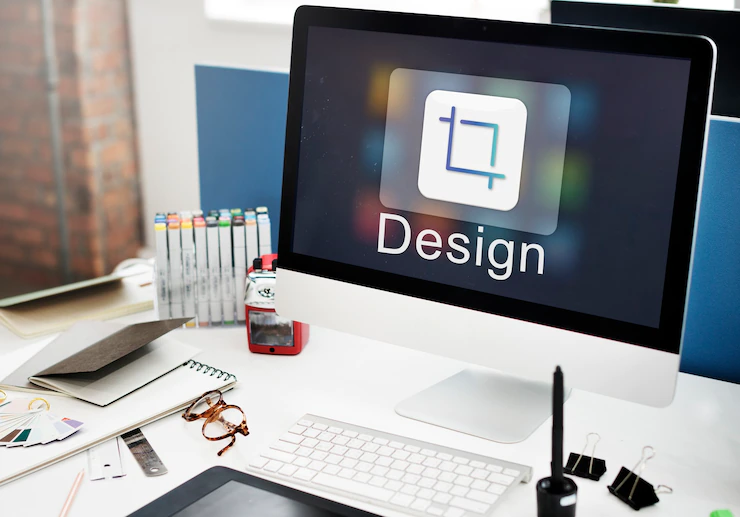 Converting visitors into leads is the first step in creating a relationship between your business and a potential buyer. Landing pages play an important role in converting visitors into leads. Everything you need to know about what landing pages are? How they work, examples of landing pages. The cost of building a landing page can be found in our landing page guide. You can get in touch with Landing Page Design Agency in Washington
WHAT IS A LANDING PAGE ?
In the world of online marketing, a landing page is a self-contained webpage. Created specifically for a marketing or advertising campaign. A landing page is where a visitor ends up after clicking on a link in an email. An ad in Google, or similar places on the internet.
Unlike web pages, which typically have many end goals. Landing pages are designed with a single focus or purpose, known as a call-to-action (or CTA for short). This focus makes landing pages one of the best options for increasing the conversion rates of your marketing campaigns and lowering your costs of acquiring a lead or sale.
LANDING PAGE EXAMPLE
An example landing page has content that describes the main purpose of the page with a conversion-oriented web design. While a homepage page has dozens of potential diversions to various purposes, you could basically call them "leaks" rather than internal links, a landing page is super focused. Having fewer internal links and calls to action on your landing page will automatically increase conversions because there are fewer tempting clickables that will divert visitors away from the call to action. That's why online marketers always use a dedicated landing page as the final destination of their traffic.
A clear lead sign-up form is important to collect email addresses or to collect leads and further convert these potential customers into an existing customer with a 1 on 1 session.
LANDING PAGE TYPE
There are many variations of landing page types depending on the specific goals and characteristics of the business, but there are basically two archetypal landing pages (defined by their business goals):
Lead Generation Landing Pages: Also known as "lead gen" or "lead capture" landing pages. The aforementioned landing page uses an opt-in form to generate an action or call from the potential customer. This opt-in form almost always collects lead information, such as the names and email addresses of potential buyers.
B2B marketers and companies selling high-conversion value products use these landing page types to gather a segmented group of potential customers. These types of companies often offer something for free, such as an ebook, webinar and discount codes in exchange for contact information of the visitor. Ecommerce stores can also use these landing pages to build email marketing lists or offer free shipping or special offers.
Click-through landing pages: Commonly used by e-commerce and software-as-a-service (SaaS) marketers, click-through pages go directly for sale or subscription. They usually have a simple call-to-action button that directs the visitor to the checkout process (such as the app store) or completes a transaction.
HOW DO I CREATE A LANDING PAGE IN WORDPRESS?
If you need help setting up your landing page, consider a WordPress plugin. Some options are:
WordPress Landing Pages
This is a free landing page builder plugin. WordPress Landing pages features building tools, basic stats, and third-party add-on support. Reviews have been mixed, but this open-source software is a cost-effective option to help build landing pages. WordPress landing pages also includes a visual editor to view real-time changes.
Elementor
With over 4,000,000 downloads, Elementor is one of the most popular landing page plugins available online, offering both easy-to-use features for startups and more advanced tools for renowned brands. Elementor is an all-in-one solution that allows you to manage every aspect of your website's workflow and easily scale from supporting individual blogs and pages to multi-brand websites.
Beaver Builder
The Beaver Builder plugin offers everything from creating landing pages to designing the entire website or webshop. Beaver Builder includes multiple pre-built themes and templates and also gives you the ability to place images and text exactly where you want with a simple drag and drop system.