After the long, cold, and dark winter months, the Easter holidays provide a glimmer of sunshine-filled hope for families. Most people would agree that important occasions, religious traditions, and gatherings with family and friends are best enjoyed at home. However, there are other ways to observe holidays like Easter and remember the reason for the season.
If the idea of combining an Easter celebration and a spring vacation sound appealing to you, then perhaps a destination Easter is in order this year.   Every city in the world has a distinctive style of celebrating this holiday, providing an interesting opportunity to discover new music, foods, and traditions. Below we have listed some of the best destination for easter celebrations. Check them out!
Best destination for easter celebrations. Check them out!
EXCITING EASTER DESTINATIONS 
Roman Catholics celebrate Easter in Rome, which is a beautiful location to mark the occasion. The Easter celebrations in Rome at the Vatican and other locations draw visitors from all over the world. Religious pilgrimages, springtime flowers, chocolate eggs, and St. Peter's Basilica in Vatican City can all be found in Rome. Additionally, there are many wonderful little churches where you can go to mass and discover Italian Easter customs. In St. Peter's Square, the Pope addresses the crowds while Easter mass is being held. Visit St. Peter's Basilica, view the Sistine Chapel ceiling and explore the many museums in the region while you go. Many families in Rome take advantage of the day after Easter to picnic alfresco while enjoying the beauty of nature around them.
Even if Amsterdam isn't particularly known for its religious significance, it's nevertheless a fantastic location to travel to during the Easter season. That's because the tulip fields are in bloom and at their most colorful and beautiful during this time of year. Rent a bike to explore the tulip fields and get a close-up look at them. The Flora Holland auction house, the floating flower market, and Keukenhof Gardens are a few flower-related attractions.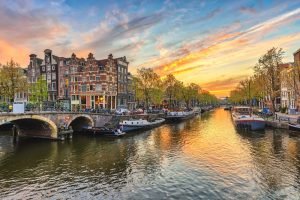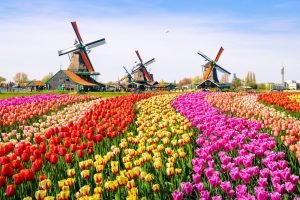 Vietnam is a long and narrow country, so no matter when you travel, there will always be a location that is ideal for the season.  While most of our families travel during the long summer vacations, the best time to travel from Hanoi in the north to Saigon in the south is really during Easter (March and April), when the weather is at its most pleasant.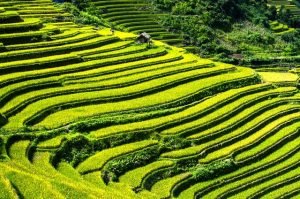 I've got good news if you've ever thought that purchasing a time machine to continue celebrating your favorite holidays is a fantastic concept. All you have to do is purchase a flight to Russia. Easter is observed in Russia a week or two later than it is elsewhere in the world. The reason for this is that while protestant and Roman Catholic churches use the Gregorian Calendar, the Russian Orthodox Church employs the Julian Calendar.
Seville, Spain hosts one of the most well-known Easter celebrations in the entire globe. During the Semana Santa de Sevilla or Holy Week, several religious brotherhoods participate in this Andalucian tradition by parading through the town, and is one of the best destinations for easter. This is a fun location to watch floats and flowers, let loose with street dancing, and indulge in delectable treats. Additionally, there are numerous representations of Jesus Christ and the Virgin Mary, and on Good Friday, a procession passes through the major church before mass.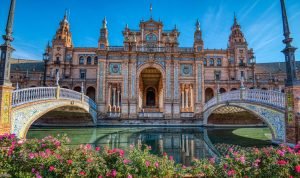 EXCITING THINGS TO DO IN THE RECOMMENDED DESTINATIONS DURING EASTER
Rome – Spend a Holy Week in Rome, partake in a traditional Easter supper there, sample some of the greatest chocolate Easter eggs there from the following bakeries, and have a lovely traditional Easter brunch.
Pittsburgh – Visit the National Aviary for some early springtime entertainment, and spend Easter with loved ones on board a Gateway Clipper, which has taken up several levels of the socially awkward 6th and Penn parking garage.
Netherlands – Visit the Keukenhof Gardens to admire the tulips and have a picnic with your family at a park, Explore Amsterdam while on the water, Visit the once every ten years Floriade, attend a Passion performance, Explore ARTIS Royal Zoo on foot, Visit an Easter market and the Muiderslot.
Phuket – Explore Phuket Old Town, the Phuket Weekend Night Market, Wat Chalong, hike to the Karon Viewpoint, and the Big Buddha Chalong Bay Rum Distillery's Cocktail Making Course, Explore Chillva Market and Take in the Views from Khao Khad Viewpoint.
Antalya – Go whitewater rafting in Köprülü Canyon National Park, stroll through Hadrian's Gate, have a blast at Land of Legends, discover the enigmatic Karain Cave, and experience the Antalya Golden Orange Film Festival like a VIP.
Vietnam – Enjoy your Easter holiday at one of these charming hotels, travel to Mai Chau-Pu Luong, embark on a fantastic Halong Bay cruise, indulge in Hoian's magnificent beaches, or learn about Hue's ancient history.
Moscow – Immerse yourself in the mindset of the past by eating Kulich. On Easter Sunday in Moscow, there are a ton of options for lovers of choral and classical music. At the Moscow Gingerbread Museum, you can make some gingerbread sweets for your loved ones. Easter is being observed with a symphony. Program on Easter Sunday from Vysokopetrovsky Monastery. Competitions, workshops, folk music performances, and the Easter bell ringing are all part of the festival's schedule.
Seville –  Pay respect to Spanish culture and experience Seville's stunning floats and participation during Holy Week. While residents are partying, stroll around towns, sample Semana Santa treats, and go on a pub crawl.
Bucovina – Painting Easter eggs and, secondly, sketching icons on glass or wood, two of the oldest and most cherished skills from this region of the country. In addition to these ancient traditions and other practices, tourists will delight in the stunning natural surroundings and the wonderful traditional cuisine cooked from local, fresh ingredients.
HOW TO PREPARE FOR EASTER CELEBRATIONS WHILE ON HOLIDAY 
Prep Ahead of Time
Don't forget to have sweets
Make creative Easter baskets (for future gifting)
Send Easter cards to family and friends.
Have a virtual family gathering on Easter Sunday
Use Store-Bought Ingredients
Order Your Meal Online or go out with the family for a meal
Keep it simple but memorable
THINGS NOT TO DO DURING EASTER IN THESE COUNTRIES
Never wear inappropriate clothing
Never engage in activities that are deemed unhealthy or unclean
Respect Culture Always
Never Use a Rude Tone of Voice
Never express an opinion on topics that are taboo.
Watch what you eat
Keep an eye out for the traffic laws
Never jeopardize your safety.
With all these wonderful Easter vacation suggestions, we hope we managed to inspire you to plan your Easter getaway. Easter is after all the perfect time to schedule a quick getaway (or a longer one) while you work a full-time job. You can travel for longer while using fewer paid vacation days if you take advantage of the Easter weekend.
Start planning your perfect Easter escape with Aerotravels now!