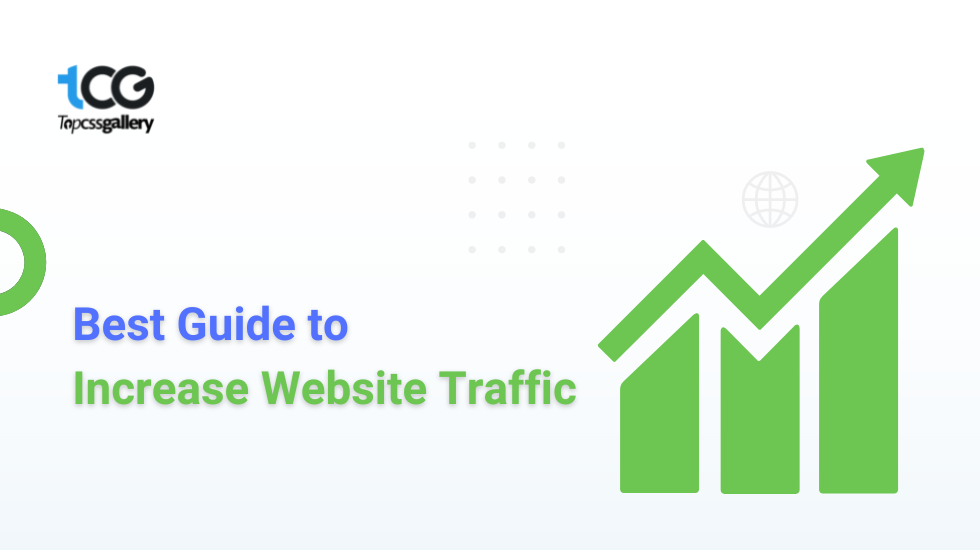 Do you want to increase website traffic without any expenses? You Know, increasing website traffic is not an exertion task. Social Media platforms help you drive more relevant audiences to your website.
But how? Read this blog now.
Here I will tell you secret hacks about social media platforms that you can use to generate massive traffic to your website.
How to Increase Website Traffic Via Social Media
You can hardly find a person who can not use social media platforms. People use social media to create community, follow their interests, and share their activities and thoughts.
The Marketing strategy with social media platforms (like Facebook, Twitter, Instagram, LinkedIn, Sharechat, etc.) comes with many benefits. You can build good customer relations, increase credibility, research the trends, and use a large community for your traffic.
1. Organize your Profiles to Increase Website Traffic
Your Business social media profile is the first impression for your audience. First, optimize your profile with authentic information and catchy images. And then, you can use your profiles to increase website traffic.
So, when people turn to your profile or bio section, they can understand your product and business. Your Business bio should be clear and well-optimized. When you establish your tone and style in the description of your business, the viewers feel connected.
If your bio is unique and attractive without any lack of clarity, the audience will love to read that. Besides, visit your site to learn more about your offer.
While writing a bio for your business profile, make sure your content should be error-free and short but descriptive. You can add a CTA link to drive audiences to your website and good-quality images to create a showcase for your business.
Special Tip: while optimizing your profile, you use your business's exact contact details and other details on different platforms. Your Different information on various social media platforms makes your audience confused. Moreover, you lost the credibility of your possible clientele.
2. Competitor Research to Increase Website Traffic
Discover what your audience loves to read about your products or anything else. When you find your audience trend, you can easily communicate with your audience by mimicking that content to drive traffic to your website.
If you have never used software to identify your competitors' activity, then you are lacking a lot in the online market. With the help of buzzSumo, you need to enter your product or competitor's domain, which gives you the list of optimized content of competitors.
3. Explore Right Time for Publishing on Social Media
If you are looking for a grand entry on your social media, then you've to look at your social media analysis to find the daily and weekly time slot stats that get the most engagement from your audience. Start with the best intermediate times and dig into the data to refine. Your posts get a high engagement rate and reach the maximum audience's news feed.
4. Promotional Posts for Increase Website Traffic
When you create good content, you have to use that on your social media posts. Promoting your product/services on social media platforms takes a special place in your audience's mind. You should create customized posts according to different platforms.
These practices make your product popular on social media platforms. Not only will this drive traffic to your site, but you will also establish a brand on the social platform. Post quotes or captions on social media and a link to drive traffic to your site. That would encourage the viewer to visit your website to learn more. Social media also promotes old, engaging content that appeals to new fans.
Special Tip: You can repeat your post with a suitable variant; it helps in catching new audiences.
5. Add Social Media Sharing Buttons
Social sharing buttons allow readers to share the page they are reading with social media with just a few clicks. When you add social sharing buttons to your post, it helps your readers to share your post on social media.
Suppose ten people read and like your post; now, they share your blog link with their friends on social media. Now you get avg. fifty new readers per person. So do you know how many new readers you have? Well, you have 500 new readers without any effort. You need to provide a social media sharing button for your visitors.
6.Using Hashtags to get a Massive Audience
All Social Media platforms have their algorithms for distributing content to their users. There are many types of algorithms that work on various factors. Hashtags are one of them for categorizing and distributing content posts.
We can define Hashtags as a single word that explains the subject of your post. When you use relevant hashtags for your post, that post will reach the most appropriate audience. Some platforms like Instagram, Twitter, and LinkedIn use hashtags for the exhibition of your content.
When you start sharing your content on social media, these algorithms categorize your post according to your content. After that, your post reaches your audience.
7. Increase Website Traffic with Post Navigation
Post navigation means the structure of displaying your post on the website, which helps the visitors to reach all posts. This practice contains the permalink, title, and all initial information that helps find the blog post. In this way, many social media platforms use the news feed post navigation. This feed works as a single scrolling page to show all posts.
8. Response to your Audience on Social Media
Social Media Platform is the best option for two-way communication. Here you can respond to the comments of your audience. Besides, responding to public posts increases your credibility; your audience feels valuable to your company. This method helps you to understand your audience.
Speeding up your responses can also be a product difference. Your competitors may have a large advertising budget or create better quality content than you. But if you can build honest relationships with your audience and respond to engage them on Social media, then your product will succeed in the market.
Install customer service on your social media platform so your product can quickly respond to questions and complaints. Customer experience provides evidence of how your company will treat them.
9. Use Rich Media Content to Increase Website Traffic
In place of simple text, other post formats like photos, videos, and presentations are the better option for getting visibility on Social media platforms. They are an effective way to improve emotional communication or to arouse strong emotions. And they can make your content more engaging or easier to use.
Avoid stock images by choosing authentic images that help viewers interact more with the people provided by your company.
Infographics can refreshingly rethink your content. The purpose of these types of content is to explain complex information. But while creating Infographics, you should check that your information is well maintained and beautifully arranged on the graphics.
10. Consistent Post on Social Media
When you constantly post on your social media account and share about your website. Then your audience is engaged with your content, and they check your website with the help of your post button.
Regularly posting and sharing content builds a fixed image in the audience's mind.
For example, Suppose you have a WordPress web design an eCommerce or other website and are running a live sale for four days. So constantly posting about sales works as a reminder for your audience. And there is a high chance of getting so many orders on the sales days.
Summary of how to Increase website traffic
In summary, we can say that Social Media is a very constructive way to increase website traffic. Nowadays, large numbers of the audience are sharing thoughts and connecting with the companies. Here are ten Social media Practices that every website owner must do to get high website traffic.
Organize your profiles with catchy and authorized information.
Do competitor research to understand your potential customers' needs. Apart from this, analyze your competitors' marketing techniques.
You must post on social media when your large audiences are available. It helps in getting quick responses from your audience. So explore the right time for publishing on social media.
Post Promotional content on your social media accounts to educate your audience about your product.
Install sharing buttons for social media on your website.
Using Hashtags to reach more people.
Create easy post navigation to allow visitors to read more than one blog. It helps in increasing website traffic.
Respond to your audience on public posts to get credibility.
Use Rich Media content to grab the audience's attention.
Be consistent.
These are the ten big points of increasing website traffic with the help of social media platforms. Also, you can explore the best web design on www.topcssgallery.com for your website.