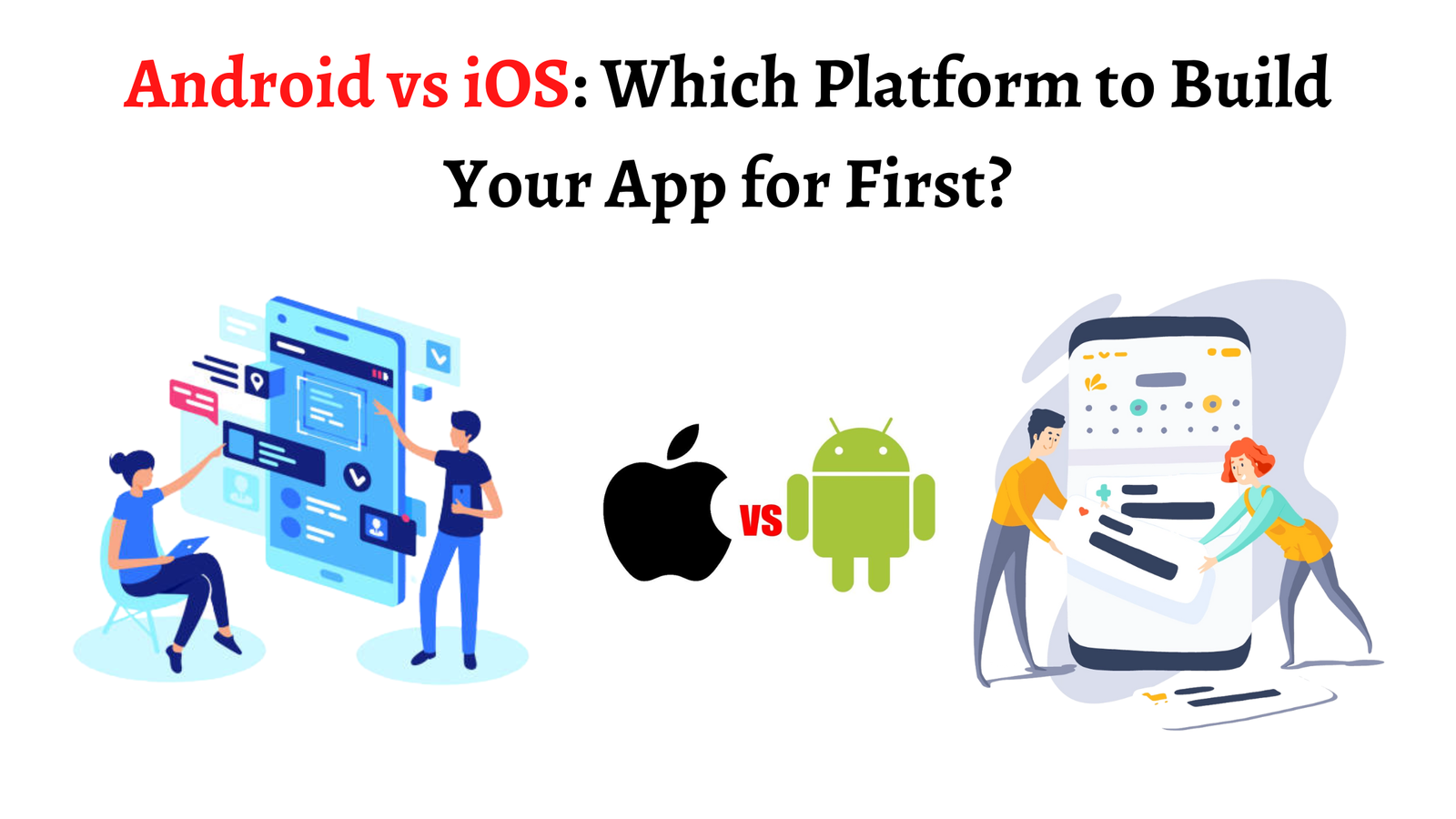 Computers and Technology
Tech
Android vs iOS: Which Platform to Build Your App for First?
Android vs iOS: Which Platform to Build Your App for First?
In this tech-driven world, having a mobile app for your business is critical to reaching a wider audience. If you are planning to create a mob app, foremost, you must determine whether you want to build an Android app or go with an iOS app.  
However, if you decide to launch an app for both platforms, operating simultaneously on two applications can be tricky, expensive, and time-consuming.
Many architectural resemblances exist between iOS and android app development platform, but they have noteworthy differences in development, design, marketing, etc.
So, how do you pick the best mobile platform for your app?
This blog will discuss the components you should look at when creating a mobile app.
Deciding Factors For Android App Development or iOS App Development? 
1. Target Audience
Android and iOS are the leaders in the mobile operating system market. According to Statista, Android controls the mobile OS market with approximately 70% share, while iOS accounts for nearly 28% of the mobile OS market. It indicates that about three out of four users worldwide utilize Android devices. 
However, as per reports by Sensor Tower, the Apple App Store rules in consumer spending in 2021 with $85.1 billion, almost double that of the Google Play Store at $47.9 Billion. 
Thus, if your business goal is to target a worldwide audience, you can develop an Android app first. However, if you want to target an audience that spends on the app, creating an iOS app is ideal.
2. Project Timeline
Developing an iOS app is more affordable, quicker, and easier than Android. The significant reason why iOS is easier to build is the code. Android apps are written in Java, which includes writing more code than Swift, Apple's official programming language.
Another critical reason is that Android is an open-source platform. You will get less standardization which means numerous devices, elements, and software fragmentation.
However, you only have to build for a few standardized devices and OS with Apple's ecosystem. You can discuss your app idea with a reliable iOS app development company. 
3. Desired Functionality
You have to determine what features you will provide via your app. Since Android is an open-source platform, you will have more flexibility to customize your app and add unique features per the latest trends. However, Android is more prone to app cloning and malware attacks. 
On the other hand, the Apple ecosystem is secure and robust, which is ideal for a business app, but you will get limited customization options.
4. App Monetization Model
If your primary objective is an effective app monetization model, then you should know Android users are not eager to spend on apps and mostly look for free options, unlike their iOS peers. But Android rules the utility apps. 
Furthermore, if you want to earn revenue via advertisements or referral marketing, mainly through games, you should choose android app development services to build your app. 
And if you wish to monetize your app utilizing premium models, subscriptions, or in-app purchases, opt for iOS app development.
Android vs iOS: Which One To Select First?
Well, you should develop your Android app first if you wish to reach a worldwide audience, provide unique features and app customization solutions and monetize your application through advertisements. 
You should create an app on the iOS platform first if you wish to reach a group audience with higher income and spending capabilities. And if you want a secure app profitable monetization model.