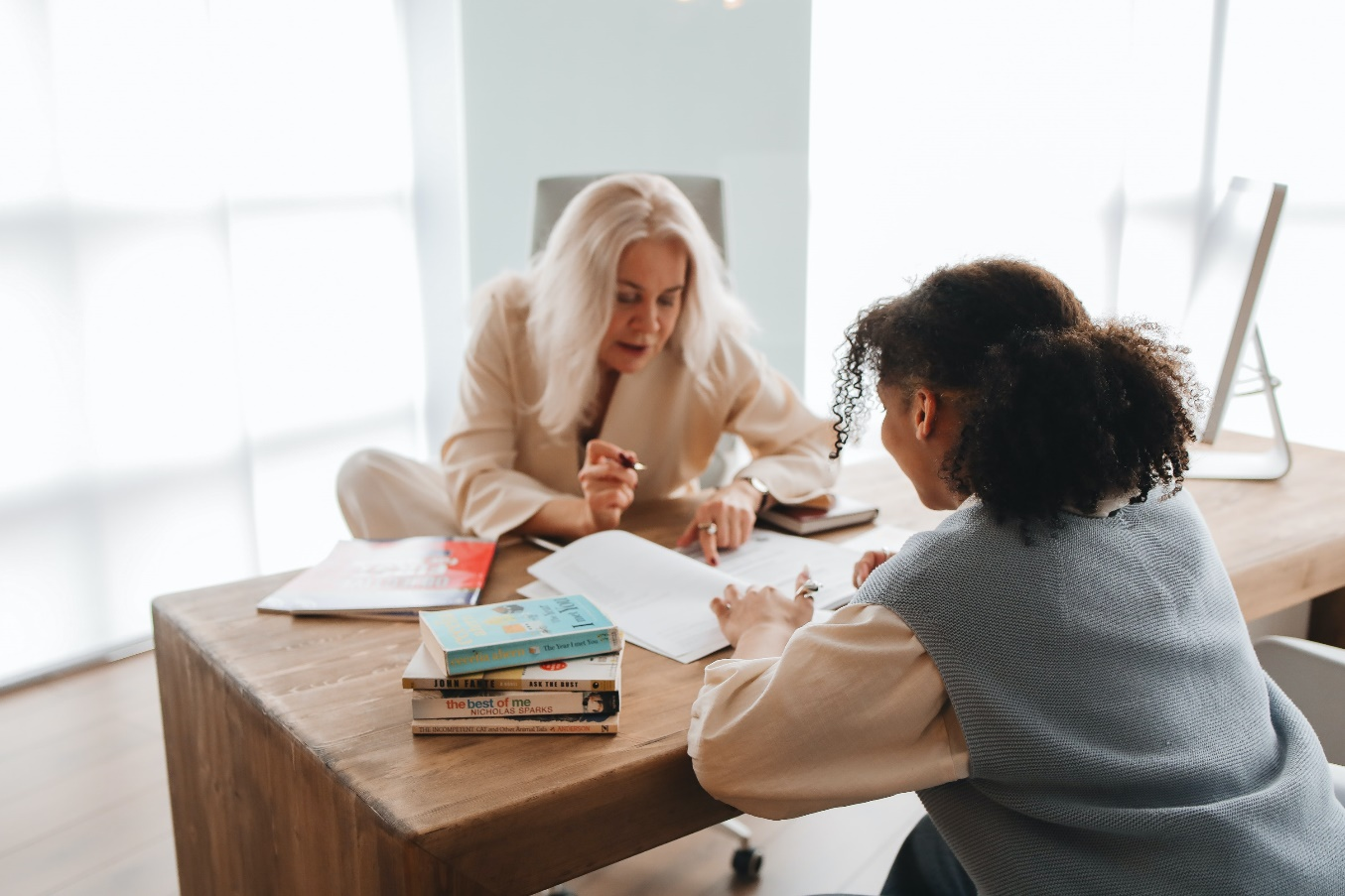 Education
Adverse Effects of E-Learning & Ways to Avert Them 
E-Learning & Ways to Avert Them
In this fast-paced 21st century, the demand for online learning has increased exponentially.
Many adult workers bank on flexible yet legitimate modes of online education to get their course degrees and become entitled to stable and high-paying careers. Most top-rated colleges and universities offer online courses to students who can't enroll physically in their institution. Henceforth, it is safe to say that online learning is a blessing to countless learners seeking convenient modes of getting their desired education. However, just like everything, online learning also comes with its fair share of negative points. Today in this post, we highlight online education's adverse effects and share tips to avert them.
Personalized Feedback is Limited
Personalized feedback always plays a crucial impact on learners. Such feedbacks make learning more enriching and easy to grasp while helping improve their confidence levels.
In traditional classrooms, getting personalized feedback isn't that difficult. Students are sure to get one-to-one feedback immediately from their tutors.
But that's quite the opposite with e-learning. Take services offering assignment help online as an example. But while it does benefit them in so many ways; they don't always get personalized feedback from their experts.
The same can be said about tutors delivering video lessons or virtual tutelage services. While some make an effort to give students the necessary feedback, most e-learning providers fall short of their students' expectations in this aspect.
Of course, many believe that providing personalized feedback (instantly, much like in a school setting) remains an un-emphasized area. But, the issue will resolve with time.
What You Should Do:
Students should regularly try to communicate with their web tutors using the chat feature- particularly during the tutor's active hours.
Make a list of queries, questions, or topics you want feedback from, and then ask them when you find them online.
Perhaps, you can also convey your course tutor to routinely present you with personalized feedback on all areas of your learning to save time and effort. 
E-Learning Can Give Rise to a Feeling of Isolation
While some students relish the opportunity to learn independently. And at a comfortable pace, others find solace in learning on-campus or in an institution amidst peers.
A sense of isolation arises among students who favor classroom learning over e-learning.
Being alone in their room and sitting in front of their machines makes them feel left out and unwittingly makes them demotivated.
However, e-learning platforms are trying their hardest to bridge this gap. New innovative tools are helping students who feel isolated to participate actively in live learning sessions. Furthermore, these online learning platforms are also taking steps to support students' social learning aspect to replicate the efficacy of conventional classes aptly.
What Should You Do?
You must attend all online sessions and actively participate in educational activities whenever an opportunity presents itself.
You must log in each detail, examine the status, and be involved in every discussion or feedback session the tutor presents.
You must connect with course friends and tutors and be open to asking questions or exchanging knowledge.
Furthermore, to prevent feelings of isolation, abandonment, and dissuasion- formulate a fixed study schedule to abide by routinely.
If you are feeling disheartened, take a short break, eat your favorite snack/chocolate or listen to some motivational music to get your mood back. Once ready, resume your studies with the same intensity, zeal, and motivation. 
Problems of Distraction in E-Learning
Since they have to be stuck inside their room, they have to manage everything in that room: internet, machine glitches- their parents or siblings. All of this can distract their mind and make them lose their focus.
Even minor things like your pet wanting to cuddle you amidst your learning sessions can divert your mind from your primary objective.
What Should You Do?
Let everyone at home know about your learning time so they don't bother you during that phase.
Also, restrict the study area- especially when you plan to participate in live discussions, activities, and video calls.
As for your furry friend, feed them properly and tuck them into their sleeper, so they snooze while you gain wisdom. Also, shut the door to their room, so they don't pounce on you and surprise you in the middle of your study sessions.
E-Learning Can Disrupt Learning Due to Inopportune Technical Issues
Another potential problem of online learning is it is prone to technical issues. And for students who rely on getting a sound education via e-learning platforms, this is undoubtedly the worst thing that can happen.
Imagine for a moment –
You are in the middle of a vital lesson or course discussion for your upcoming examination and (poof) the communication link disappears.
The situation is enough to make you want to tear your hair off, be it due to poor internet or technical issues from the platform.
Of course, with the tick of time, internet connections worldwide have improved exponentially with the implementation of state-of-the-art innovation and technology.
Plus, online platforms have also improved in their functionality, thus allowing respective learners' to participate in discussions, classrooms, and group activities.
What Should You Do?
Ensure your internet connectivity is optimal and procured from the best provider in your region.
If any technical issue arises from the e-learning platform, request the course tutor to recapitulate the lessons once the link is restored.
Ensure your study machine (desktop/laptop) is in tip-top working condition (to be sure that no other technical glitch occurs at an inopportune time).
Cheating During Online Assessments Is Also a Possibility
In addition to the above reasons, another negative impact of e-learning is it cannot prevent smart students from cheating on their online exams.
Since students take the exam in a comfortable environment and on their machines, this makes it somewhat easy. This often results in fraudulent examination results.
Also, with so many doing this ill practice, it compels the others to do the same.
What Should You Do?
To prevent this, honest students (like you) should not give in to temptation and instead stick to an honest way of learning.
You should study so efficiently that you don't need to resort to cheating or fraudulent practice.
Final Verdict
These are some negative effects of e-learning and solutions for students to avert them. So use it whenever you face any of these issues. It will help you get past it and regain your focus on your prime task at hand.
Their experienced writers will be more than happy to do it for you.