The thought of becoming an entrepreneur influences many, but most of them don't know how to do so. Apart from that, questions like how do I start my own business? How much do I need to invest? What should I sell? etc. scare most people away.
The best part about starting a business is that anyone can start it without doing much. You don't need a degree to become a businessperson, nor do you need a large sum of money or years of experience in the corporate world. All you need are some decent ideas to try out and a will to achieve your goals.
A 9-Step Guide to Starting Your Business in 2022
Here's a series of steps you need to follow to start a successful business of your own:
1.      Decide if you're ready
If you think now is the best time for you to start a business, do it. But you need to be sure. Ask yourself if you really want to launch a business of your own or if you just like the idea of it. If you think you are ready to do all it takes to achieve your goals, there is no need to stop. They say, there is a time and place for everything but when it comes to business, it is less about those and more about your mindset. Yet, the main question is, are you ready?
2.      Come up with an Innovative Idea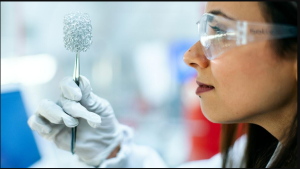 If by now you've decided that you are ready to start a business and nothing can stop you from achieving your goal, it is time to come up with a unique idea for your business. Starting a business requires planning and deep thinking, so take your time while trying to figure out what your business should be about. You can start a business for something you are passionate about, for example, if you have great writing skills, you can provide students with online help with essay writing. You can start a business for a product or service that usually sells more or is popular. Furthermore, you can also start a business that involves only you like freelancing services. If it suits you or if you have the resources, you can hire more people to work with you.
3.      Select a Business Model
After you have come up with a business idea, move on to choosing a business model to execute your business. Your business model will decide how you're going to sell the products or services to customers and make money. Popular business models that people usually consider are Affiliate Marketing, Freelancing, Ecommerce, Software as a Service (SaaS), etc. Nonetheless, these are not the only business models out there, plenty of other business models can work for you as well.
4.      Conduct Market Research for your Business
An important thing that helps you at the time of starting your business and even in the years to follow is carrying out market and competitor research analysis from time to time. The main reason why you should conduct market research is to thoroughly understand the market and your competitors. Market research is not only limited to your competitors. It gives you a whole bunch of insights into who your potential customers are, their pain points, and most importantly, how you can be of some benefit to them.
5.      Come up with a Business Plan
Create a one or two-page business plan. You don't need to overdo it or spend hours on it. It does not have to be something extra or technical. Just make a list of things including the problem your business aims to solve, what your business does, who your target audience is, a SWOT Analysis explaining strengths, weaknesses, opportunities, and threats to your business, a marketing plan evaluating how you are going to promote your business, financial plans and strategies, etc.
6.      Name Your Business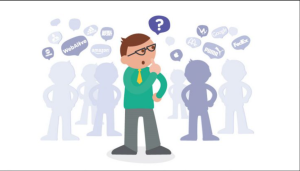 The name of your business will appear on your website, business cards, flyers, products, and everywhere else. Thus, make sure to come up with a catchy name that smartly captures your customers' attention and also describes your services. Keep your business name short, focused, and simple so that people can easily remember it and that it perfectly aligns with your products/services. If you are having a hard time coming up with a name for your business, you can take the help of a friend or ask someone for a second opinion.
7.      Register Your Business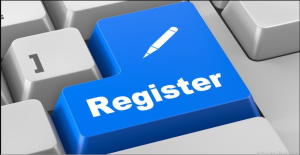 To prevent liabilities and future inconveniences, it is important to legally register your business. Registration also minimizes the chances of you personally getting sued if something goes wrong in the early stages of your business. Registering your business will definitely cost you some money, but the costs vary depending on a number of factors. Some other things you will need to legally take care of include getting your business a license and permits, and opening up a business bank account for your convenience.
8.      Hire a Responsible Team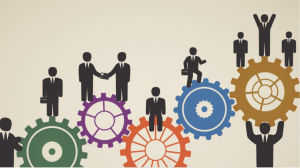 Having a reliable and responsible team onboard is the next step you should be working on. The number of people to hire for your business depends on the nature of the business and the set of skills you will need. If your business provides academic writing services, you will need a team of about 2-4 professional academic writers UK to write academic content and you can use some premium tools for proofreading, grammar, and plagiarism. However, bringing in more people means additional costs, but they will help you achieve your organizational goals and upscale your business.
9.      Design a Website or an Online Store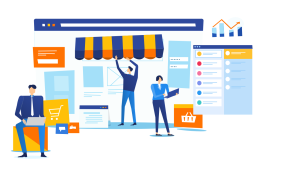 If you manage to set up a website or an online store for your website in the right manner, you will eventually profit from it in the best possible ways. Creating a website can help build trust among your target audience and it will also be easier for them to access your business whenever they want.
In a Nutshell
Launching a business in 2022 is way different than it was decades ago, but some things are still the same. Some things you need to keep in mind for successfully launching your business are mentioned above. You will face challenges along the way for sure, but if you are dedicated, you will get to learn many things from your mistakes.
Kaynak : antalya haber