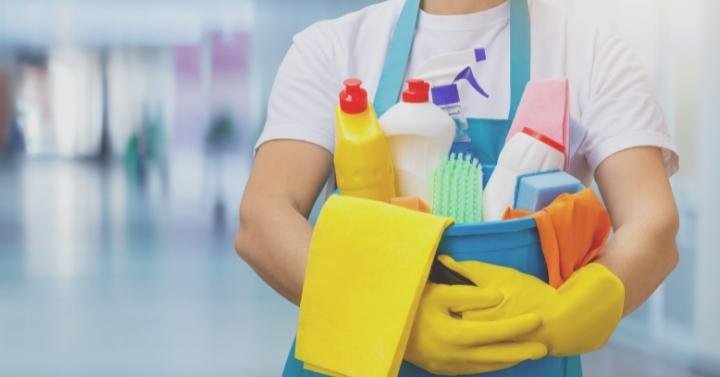 Home Improvement
7 Bond Cleaning Tips to Make a Neat and Beautiful Home Before Moving Out
Bond cleaning is special in the sense that it is more thorough and demands meticulous attention. After all, your security deposit is on the line. It is crucial that the bond cleaning company does a good job. Even if you go in the direction of doing it all on your own, it is better to follow a few expert tips. This way, you'll get much more success in the endeavour.
1. Do task by task cleaning instead of room by room cleaning
Although many bond cleaning companies in Melbourne would differ, sometimes it is better to take the cleaning task by task. This simply means that instead of cleaning a complete room and then moving on to the next, you can first dust the entire house first. Then you go on to the next task – sweeping, vacuuming, mopping, etc. This is an alternative approach though. Many successful bond cleaning outfits in Melbourne and other cities opt for a different approach.
2. Declutter before bond cleaning
Since you are moving out and all, it would be much simpler if you had less things to do. You can easily discard some of the stuff that you don't need anymore. Even items like curtains, rotting furniture, stained carpets, etc. can go. You can sell the items online or hold an offline garage sale. This would also help you make a few extra bucks on the way. You can always go down the recycling route as well if you can.
3. Steam clean carpeted floors
We assume that you'll be moving your carpets and rugs along with you. However, carpeted floors are a different story. Carpets require proper steam 'therapy' to increase their lifespan and to clean them properly. A dirty carpeted floor will be the first thing that the house owner will notice so make sure that you get this job done properly.
4. Using the vacuum cleaner properly
The vacuum cleaner can be your best friend or even your greatest enemy if you don't use it right. It can damage the fibres of the surface that you are cleaning if you pull away too hard. The key is to work in a W pattern and to slowly move the machine away from you. Also, it is always wise to invest in a good quality vacuum cleaner since you'll be needing it for more than just your bond cleaning.
5. Move out before you clean
Isn't this common sense? What we mean is that you should empty out the house completely before starting the move out cleaning process. It makes the entire task much easier and also allows you more space to work around. Also, the process of moving out makes a lot of mess. If you clean beforehand, it will just add more chores for you to do after you completely empty out the space.
6. Keep you original condition report with you
And what is this? It is as the name suggests! This report details the condition of the house at the time of you renting it. This allows the owner as well you to see what damage has been done during the tenure of your tenancy. This can also keep you on the safe side if you did not do any damage to the property. Once you move into a rented space, photograph any chipped doors or stained walls and include it in this report.
7. Hire help
One of the best ways to ensure that your bond cleaning is successful is to hire professionals. Move out cleaning companies are available easily in cities such as Melbourne. They will ensure that the end of lease cleaning goes according to plan – leaving you with a nice and beautiful house.