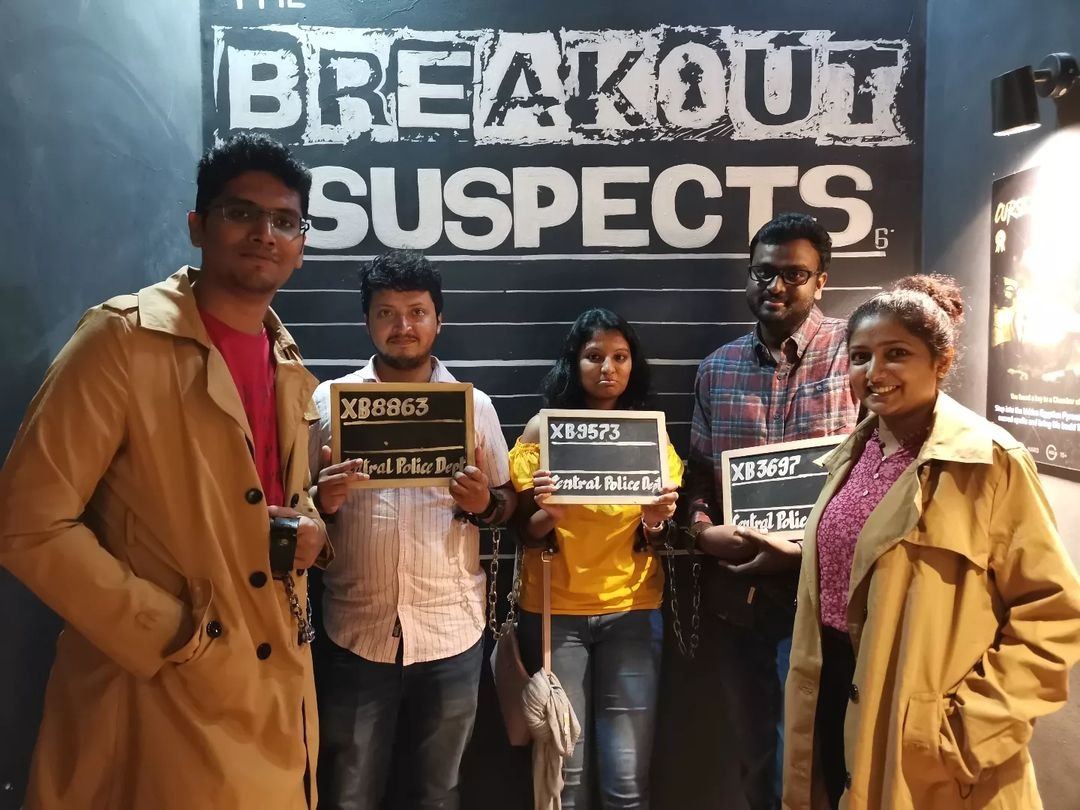 Travel and Leisure
5 Thrilling Adventures for Couples: The Complete Bucket List 
Thrilling Adventures for Couples
We all seek a little thrill in our lives to make sense of the monotony of our daily lives. So, for all those couples who ardently seek a little joy and adventure to make their adrenaline rush through their body, this article is here to answer your call! From mystery room games to climbing expeditions, we have compiled five thrilling adventures for couples in this article. So, hold on to your seats and continue glancing through this article:  
Breakout has opened its doors in Bangalore to offer players an intriguing series of immersive escape room adventures. The facility provides 5+ original and movie-styled escape room experiences perfect for players of all kinds to enjoy. The thought-provoking puzzles and riddles present in the game room will create the ideal suspense-filled ambiance for you to delve into.  
Players can choose a suitable escape room game based on the kind of difficulty level that they wish to try out. The venue also allows you to celebrate private parties of almost any type. Playing the Breakout escape room games can deliver the thrill and excitement you and your partner may be looking for! 
Climbing expedition to Mt. Kilimanjaro
Climbing Mt. Kilimanjaro with your partner will help you create some of the most beautiful memories you can cherish for a long time. Despite being a tough and tricky adventure to succeed in, nothing compares to the pleasure you will feel once you achieve the task!   
While it will take quite some time to accomplish your climbing expedition together, it will undoubtedly allow you to strengthen your bond like never before. You may even complement your journey with a short and relaxing trip to Zanzibar as a way to celebrate success.   
Bungee jumping in Queenstown 
Queenstown has the reputation of being the first-ever bungee jumping site in the entire world. So, what about trying out an adventurous bungee jumping adventure with your partner? You can visit the Kawarau Bridge Bungy Center, close to Shotover and Camp Street, since it is the most popular spot for bungee jumping.   
Every individual jumper must weigh approximately 35 and 117 kgs to accomplish the adventure safely. Further, the maximum total weight of the jumpers must not exceed 235 kg. Provided you and your partner meet these requirements, there's no stopping you guys from enjoying the leap.   
Shark diving at Oahu 
While Hawaii is immensely popular for its pristine clear waters, there is much more to it than meets the eye. Amongst all other aquatic adventures in the place, shark diving remains one of the most thrilling adventures for you and your partner to try out!    
Located on the southern shoreline of Oahu, couples can enjoy their dose of this must-try adventure. You can get to see whales, dolphins, and even sea turtles, during the spring and winter seasons as you enjoy shark diving here. Some other adventurous activities you can enjoy here include parasailing, ziplining, and waterfall hikes.   
Enjoying a luxury safari in Africa
An ultimate couple's bucket list will remain incomplete without this fantastic adventure. While numerous luxury safaris are offered in different cities in Africa, the best ones include safaris in Kenya or Tanzania.   
Going on a luxury safari with your partner and viewing the plains of the Serengeti or the Masai Mara, you will know how unforgettable these memories will become! After all, what can be more adventurous than watching a male lion stalk and catch its prey or watching a giraffe eating leaves from a high thorn tree?   
Conclusion
With that, our list of five thrilling adventures for couples ends. So, which of these memorable adventures will you try out with your partner?