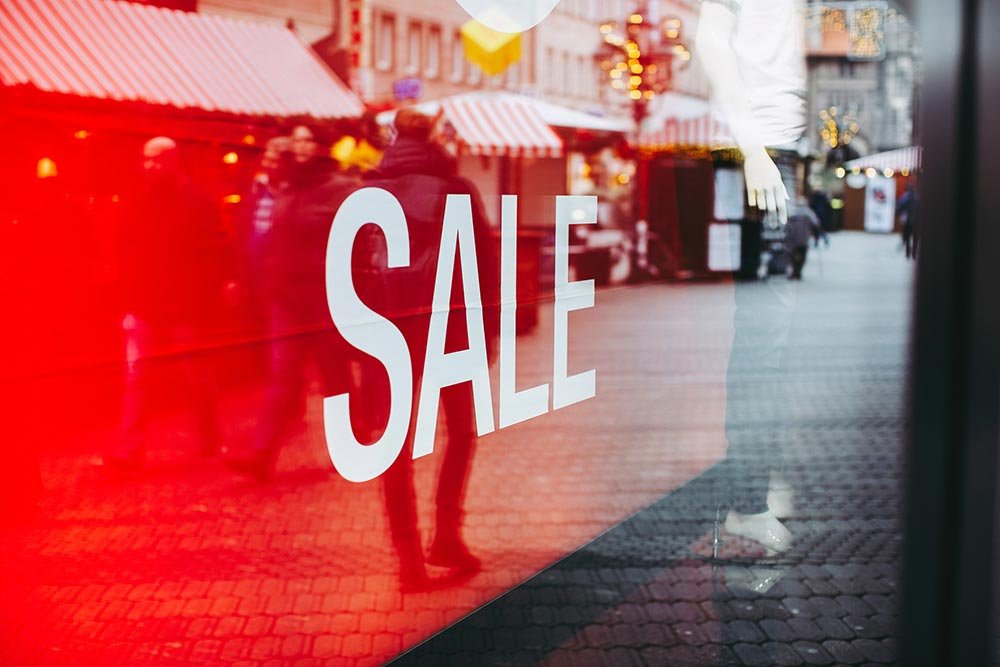 Business
10 Amazing Promotional Ideas To Grow Sales During The Chinese New Year
For seasonal marketing, Chinese New Year is the ideal time of year. In 2019, Chinese customers spent almost $149 billion, and the amount is continuing to climb.
You may take advantage of the season and generate the same benefits that many large firms do by using online marketing and seasonal advertising strategies. Seasonal marketing is a common strategy used by companies like Gucci and Apple to capitalise on Chinese New Year sales.
What is Chinese New Year?
The Chinese New Year, which also goes by the names Lunar New Year and Spring Festival, lasts for around two weeks at the start of the spring season.
Moreover, The Chinese New Year is an unmissable seasonal marketing opportunity for any organisation due to the long-standing custom of giving gifts and celebrating.
Make a plan for your internet marketing that will help you boost sales over the upcoming Chinese New Year!
10 Seasonal Chinese New Year Marketing Ideas
Your Chinese New Year seasonal marketing strategies need to be carefully crafted to avoid offending the cultural sensibilities of the Chinese populace. You must combine your own seasonal marketing strategy with the Lunar New Year's customs to achieve this.
Here are some effective Lunar New Year marketing suggestions:
1. Invoke cultural sensitivity
The focus of the Lunar New Year is on family and tradition. Utilize these sentiments of comfort and familiarity in your content marketing approach to appeal to the audience. Apple excels at doing this. They publish a digital advertising each year that centres on a relatable narrative.
2. Be aware of the best timing for your seasonal marketing strategy.
During the Chinese New Year, it is known as "Chunyun" when people return home. It usually happens a few days to a few weeks before the start of the Chinese New Year. You can benefit from the increased spending on retail items at this time, especially among foreigners.
3. In your seasonal marketing digital campaign, use images that is particular to the occasion.
Include the animal that inspired the year's theme in your branding. The year 2020 was known as "Year of the Rat." As a perfect example of seasonal marketing concepts that are pertinent and improve the customer experience, brands acted quickly to use the well-known Mickey and Minnie Mouse to commemorate the year.
4. Include the colours of the Chinese New Year.
Families give 'lucky money' in red envelopes to younger members as gifts during the Lunar New Year. We always thought red and gold are the festival's symbolic colours. By providing a "limited season only package" with red packaging for products, you can easily include the Chinese New Year colours into your marketing strategy. A gold ribbon or other adornment is an additional choice. The consumer experience will be much improved by this.
5. When planning your seasonal marketing campaigns, focus on a younger population.
Chinese youth are popular for being big spenders. Sustainable living and leading a healthy lifestyle have gained popularity recently. The youth also want to give gifts to themselves. This contrasts with older generations who continue to celebrate holidays in a more traditional and communal manner. To effectively sell to your target market, understand it.
6. Free worldwide shipping is popular.
Over 904 million people in China utilise the internet, according to the China Internet Report. Thus, the nation and its people are primarily digital. To entice more customers to make purchases from you, offer free delivery over a particular threshold and international shipping.
7. Your seasonal marketing campaigns should put WeChat and Weibo marketing front and centre.
You shouldn't limit your social media approach to only Facebook, Twitter, and Instagram. WeChat and Weibo are the most significant social media sites in China. Chinese nationals abroad frequently use Facebook and Twitter at the same time. In many other locations, like Singapore, Hong Kong, and many more, the Lunar New Year is also a significant holiday. Due to this, you should have a two-pronged social media strategy: one for Chinese New Year celebrants and one for Chinese New Year celebrants abroad.
8. Present package deals and bundles
During the Lunar New Year, luxury brands enjoy significant financial success. People prefer to spend their money on high-quality things rather than merely spending money. Discount searches are less frequent than searches for "gift bargains" or "CNY offers." We should focus our web marketing strategy on showcasing discounts and package offerings. Additionally prevalent at this period are personalised gifts.
9. As part of your seasonal marketing campaign, interact with your customers on social media sites like WeChat.
To boost engagement and improve the consumer experience, introduce games and events. These could take the shape of shoutouts, freebies, prizes for tagging your brand in photos of your items, and more. You can also roll out goods and deals designed especially for the Chinese New Year. A bakery might start selling bread or cakes that are shaped like the year's zodiac animal. These significantly raise social media interaction and aid businesses in cultivating a network of devoted clients.
Source: promotion strategy , promotional strategies